Brandeis Alumni, Family and Friends
Brandeis Alumni Association Recognizes Four Outstanding Alumni
June 5, 2023
The Brandeis Alumni Association is proud to honor four of its finest with Alumni Achievement Awards as the university approaches its 75th anniversary. Given annually to distinguished alumni, the association's highest honor recognizes those who have made a significant impact in their chosen fields, and society more broadly, while embodying Brandeisian values.
This year's inductees boast wide-ranging talents and accomplishments, but all share a commitment to supporting their alma mater and bettering the world.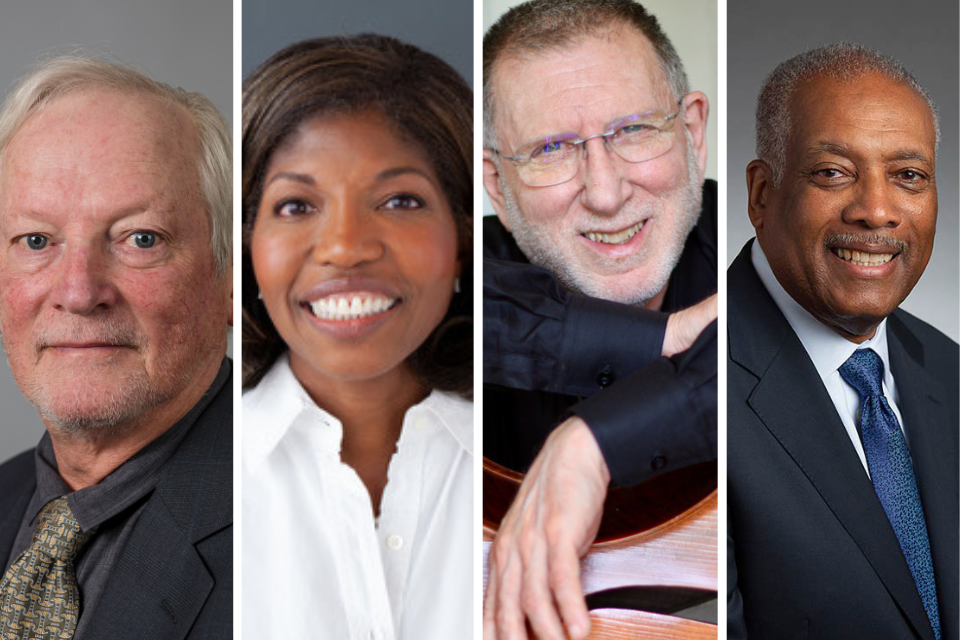 Frederick Alt '71
Alt

is a

Howard Hughes Medical Institute Investigator, the

Director of Cellular and Molecular Medicine at Boston Children's Hospital and

the Janeway Professor of Pediatrics and Genetics

at Harvard Medical School. As an undergraduate, he conducted research in Professor Jerome Schiff's lab and went on to earn his Ph.D. in Biology at Stanford. He has received numerous awards for

cancer biology

and immunology research and is a member of the National Academy of Sciences,

the National Academy of Medicine

, and the American Academy of Arts and Sciences.

Alt

was the second alumnus to receive Brandeis' Rosenstiel Award for Distinguished Work in Biomedical Science in 2014 for pioneering research exploring the mechanisms of genomic instability and its implications for the immune system and cancer cells.  He has also been recognized both nationally and by Harvard Medical School for his service as a mentor. 
A huge champion for undergraduate research opportunities at Brandeis, he funded summer lab work for undergraduates for many years. He recently formalized this commitment with the establishment of the Dr. Frederick W. 

Alt

 '71 Summer Biology Research Fellowship, which provides undergraduate biology students the opportunity to gain lab experience. 
Read the recent story about the 

Alt

 Fellowship
.
Chuck Israels '59
After transferring to Brandeis from MIT with a recommendation letter from Eleanor Roosevelt, Grammy-winning jazz bassist Chuck Israels got his career off to an auspicious start when he accompanied Billie Holiday while still a student.  Also while a Brandeis student, he made his recording debut with John Coltrane, appearing on "Coltrane Time." 
He cited the Brandeis Jazz Festival of 1957, featuring Bill Evans, as a pivotal moment in his music education and he later went on to play with the Bill Evans Trio among other jazz greats including Herbie Hancock, Stan Getz, George Russell, and Bud Powell. In addition to these collaborations, he made eleven recordings as band leader. Later in his career he was director of jazz studies at Western Washington University and will be leading a master class for music students in conjunction with the 75th anniversary weekend. Read a 2021 Q&A with Chuck Israels. 
Cheryl Pegus '84
A trained cardiologist, Pegus currently serves as managing director of Morgan Health Ventures and board advisor for Trulite Health. Previously, she was executive vice president for health and wellness at Walmart, where she oversaw healthcare solutions for customers and associates. She is also co-founder of "A New Beat," a joint educational initiative from the Association of Black Cardiologists and the Cardiovascular Research Foundation dedicated to helping women and minorities become leaders in cardiology and improving the cardiovascular health and careers of women and underrepresented communities. In 2019, she received the Chairman's Award from the American Heart Association and has been voted one of the 50 most influential clinical executives for the last five years.
Pegus credits her time at Brandeis as being one of the most influential times of her life and when she became committed to championing health equity.  She enlightens the Brandeis community by speaking at campus events, most recently in a talk on improving health outcomes through technology. And the mentorship she received at Brandeis is something she pays forward through "A New Beat," by inspiring and supporting the next generation of female cardiologists.  Read the 2022 Q&A with Dr. Pegus.
Curtis Tearte '73
Tearte is Chairman and Co-Founder of the Tearte Family Foundation (TFF) and a retired, 30+ year IBM executive. He holds a BA from Brandeis; a law degree from the University of Connecticut School of Law; and, completed postgraduate studies in Political Science and International Studies at Howard University and the University of Pennsylvania Wharton School. During his career, he served on the IBM Worldwide Management Committee composed of the top 60 IBM executives. 

TFF partners with educational institutions and organizations to identify underrepresented and first-generation students for the Tearte Scholars program. The Foundation offers scholars leadership training, coaching, mentoring, and global experiences along with financial awards to complete high school and/or to pursue post-secondary education with a focus in STEM.
After serving on the Brandeis Alumni Association Board, Tearte was elected to the Brandeis Board of Trustees in 2014 and remains an active alumni association member, co-chairing his 50th class reunion to be held as part of the 75th anniversary weekend in October 2023.
He is known for acknowledging and sharing that "Brandeis changed the arc of my life. My education and cultural experience at Brandeis helped develop the framework for my career success". He is proud to contribute to the education of current and future students through an endowed scholarship. "Without the financial aid awards that I received as a student, I would not have been able to attend Brandeis." Tearte firmly believes that the support of students, faculty, and various programs is a way of giving back and paying it forward.
We look forward to welcoming all four Alumni Achievement Award winners back to campus to recognize their excellence during the 75th anniversary weekend October 13-15. Save the date to join us!
About the Author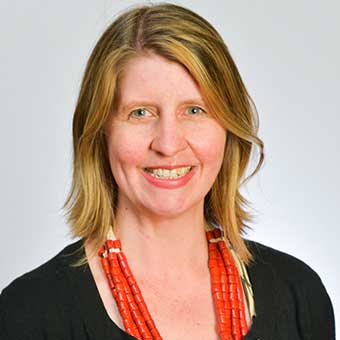 Anne-Marie joined Brandeis as website communications manager in 2020 after many years  of working in marketing and communications in the realm of scholarly publishing. She's a Massachusetts native and in her spare time enjoys reading, getting outdoors, and listening to all the podcasts.