Brandeis Alumni, Family and Friends
2022 Alumni Achievement Awards Go to Pioneering Scientist and US Inspector General
February 28, 2022
This year's Alumni Achievement Award winners, Susan Band Horwitz, PhD'63, and Michael Horowitz '84, have each, in their own way, changed the course of history.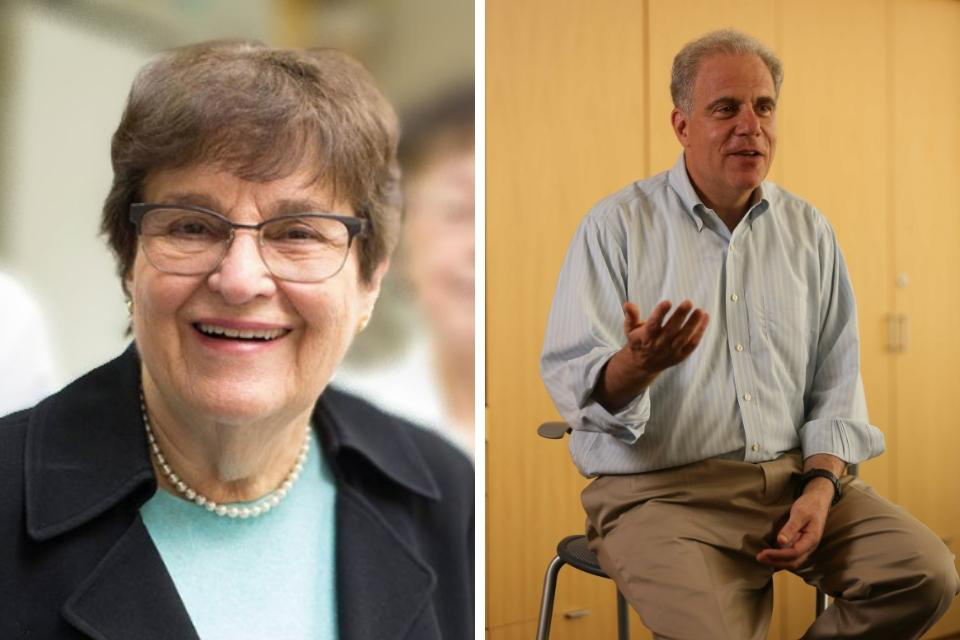 Photo Credit: Left: Albert Einstein College of Medicine, Right: Mike Lovett
Brandeis Alumni Achievement Awards are given annually to distinguished alumni who have made a significant impact in their chosen fields, and society more broadly, while embodying Brandeisian values. This year's two honorees — Susan Band Horwitz, PhD'63, and Michael Horowitz '84 — are no exception, having made meaningful and distinctive contributions to earn the Alumni Association's highest honor. 
A Novel Discovery 
Susan Band Horwitz, PhD'63, a cancer scientist whose research led to the development of the drug Taxol (paclitaxel), has improved the health of millions with her discoveries. Using a small molecule derived from the bark of a Pacific yew tree, Horwitz worked with cell biology doctoral student Peter Schiff '75 — shortly after he had received his undergraduate degree from Brandeis — to determine the mechanism of action of Taxol, ultimately resulting in its development as a chemotherapeutic agent to treat cancers of the ovary, breast and lung. 
In 2011, Horwitz received the Award for Lifetime Achievement in Cancer Research from the American Association for Cancer Research (AACR). At the time, AACR CEO Margaret Foti said of Horwitz, "Her remarkable career and pivotal scientific contributions have influenced our understanding of how cancer drugs work and how to translate that knowledge into improved strategic treatments."
Born and raised in the Boston area, Horwitz is currently Distinguished Professor Emerita, Department of Molecular Pharmacology and Rose C. Falkenstein Chair in Cancer Research, Emerita at the Albert Einstein College of Medicine. 
Truth Through Investigation 
Michael Horowitz '84 is being honored for his work as inspector general of the US Department of Justice, a role he's held through the Obama, Trump and Biden administrations. Horowitz oversees a staff of 500 who have investigated everything from allegations of misconduct by FBI director James Comey in the run-up to the 2016 election to the FBI's inquiry into physician Larry Nassar's sexual abuse of young female gymnasts.
From 2015-20 Horowitz was elected by his fellow Inspectors General to serve as chair of the Council of the Inspectors General on Integrity and Efficiency, an organization composed of all 75 federal inspectors general.
A native of New York, Horowitz received his BA summa cum laude from Brandeis and went on to graduate magna cum laude from Harvard Law School. He attributes the importance he places on rigorous analysis and research to his time at Brandeis. 
"This year's Alumni Achievement Award recipients represent excellence in distinct fields, yet they share a common Brandeisian value: a commitment to intellectual curiosity and rigorous inquiry," says President Ron Liebowitz. 
Past recipients of the award include scientist Drew Weissman '81, MA'81, P'15, whose mRNA research laid the groundwork for the COVID-19 vaccine, renowned Holocaust historian Deborah Lipstadt, MA'72, PhD'76, H'19, and Olympic fencer Tim Moorehouse '00. 
The Alumni Achievement Awards will be presented in person during Alumni Weekend 2022, at a special ceremony on Saturday, June 11. Paul Zlotoff '72, who was named a 2020 Alumni Achievement Award winner, will also be presented with his award over the weekend at a special class dinner in honor of the Class of 1972's 50th Reunion. 
About the Author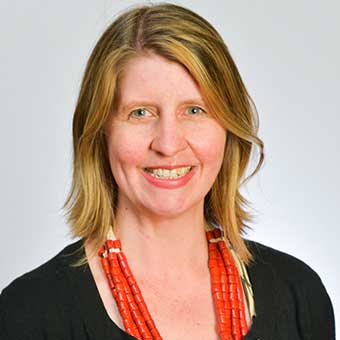 Anne-Marie joined Brandeis as website communications manager in 2020 after many years  of working in marketing and communications in the realm of scholarly publishing. She's a Massachusetts native and in her spare time enjoys reading, getting outdoors, and listening to all the podcasts.