Brandeis Alumni, Family and Friends
Student Engagement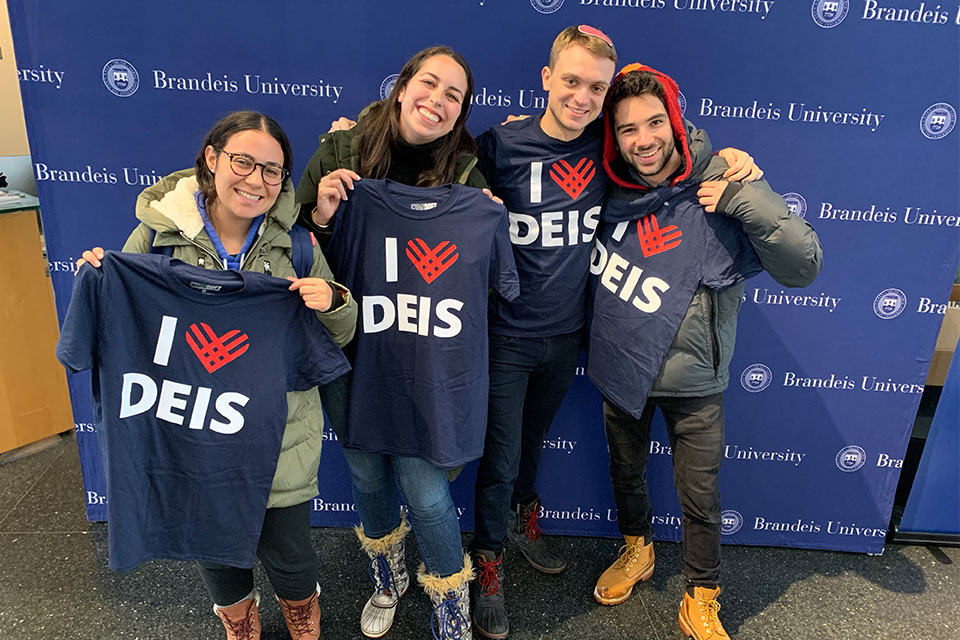 Whether it's serving as a student ambassador, giving back as a student donor or working with us part-time, there are many ways to support Brandeis even before you graduate! Check out the opportunities below.
Student Giving
Giving back is a way to support what matters to you at Brandeis. Donate to a Brandeis club, program, team, student organization, or academic department, or give to the Brandeis Fund, which supports campus priorities like financial aid, sustainability efforts, and diversity, equity, and inclusion initiatives.
We hope you'll participate in one of these special student-giving initiatives this year!
Student Employment
The Institutional Advancement division at Brandeis is proud to hire Brandeis students to fill key support roles in our offices. Working or volunteering with IA is a great way to build your resume, learn valuable skills, meet new people, and make a difference for your school.