Brandeis Alumni, Family and Friends
Work With Us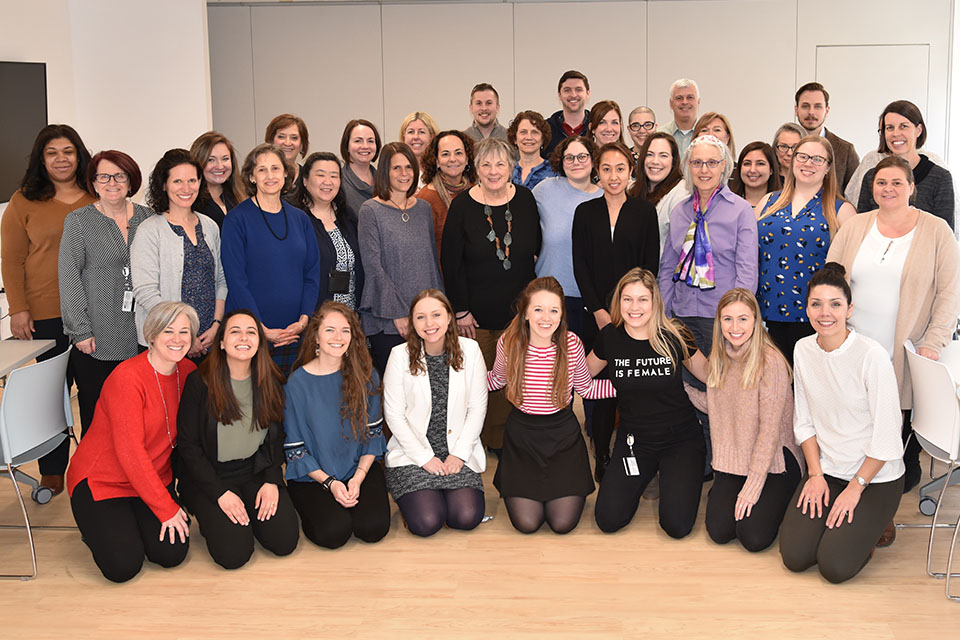 Join our fast-growing Institutional Advancement (IA) team during an exciting period in Brandeis University's history.
We are building a world-class advancement team to engage our alumni and supporters in new and creative ways. These efforts will help Brandeis achieve a compelling vision for the university's future while enhancing our student experience, expanding our research and scholarly capacity, and honoring our origins.
Advancement staff members are currently working remotely. Prior to this transition to remote work, our growing team relocated to a modern office building across from the Brandeis/Roberts commuter-rail stop next to campus. Building amenities include an on-site café with healthy food options, a fitness center, state-of-the-art meeting spaces, and ample parking. The new office space was designed to facilitate collaboration, inspiration, and well-being. We look forward to returning to our new offices when circumstances permit.
Current and Upcoming Opportunities
We are seeking talented, mission-driven individuals to join our team. If you have the passion and drive to help Brandeis University secure the resources necessary to support our students and faculty as well as our groundbreaking research, please consider applying to an open position in IA.
Why Brandeis?
Brandeis University is a great employer for all the same reasons it is an outstanding university. Its commitment to inclusion, dedication to lifelong learning, and commitment to excellence are just a few of the reasons our workplace culture shines bright.
We take pride not only in maintaining this culture but expanding it, by recruiting and retaining outstanding employees who share our values and enrich Brandeis University overall.
Brandeis University is an affirmative action/equal opportunity employer which does not discriminate against any applicant or employee on the basis of race, color, ancestry, religious creed, gender identity or expression, national or ethnic origin, sex, sexual orientation, pregnancy, age, genetic information, disability, military or veteran status or any other category protected by law.
Share Your Interest
Some of our positions are in active recruitment and formally posted online. Please visit the Brandeis career website to submit your cover letter and resume for these roles.
We also encourage you to reach out to us informally to discuss upcoming postings and future career opportunities at Brandeis University.