Brandeis Alumni, Family and Friends
Alumni Weekend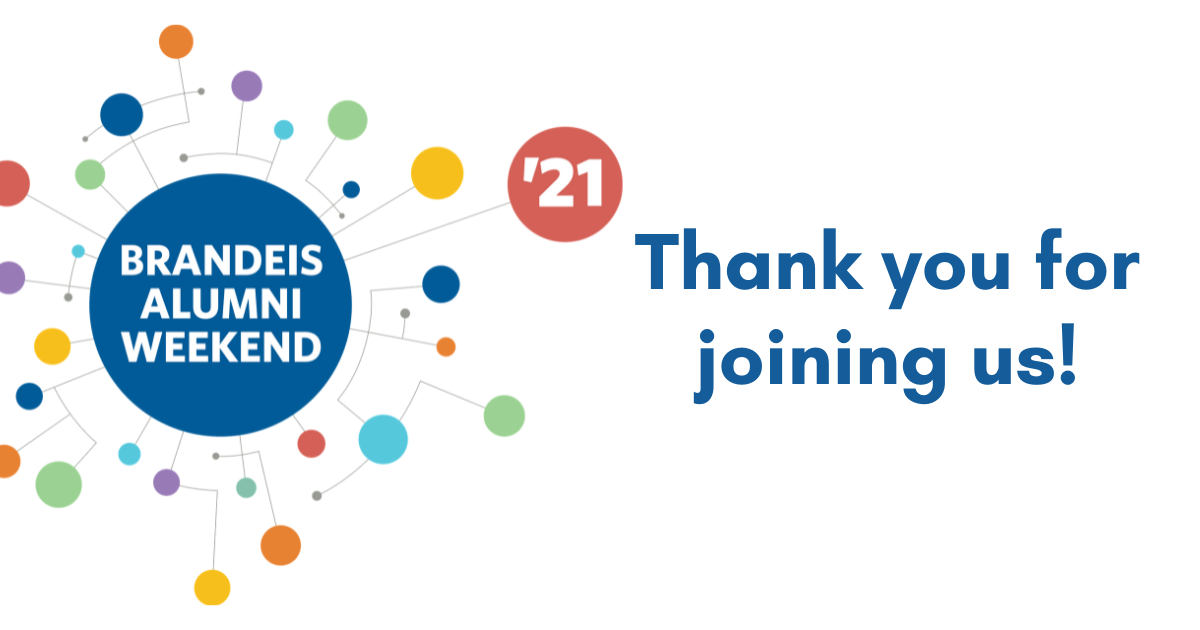 If you were unable to attend Alumni Weekend 2021 or wish to view certain programs again, you can check out a recap of the weekend that includes recordings of the major events. Additionally, Brandeis' Virtual Events Library provides access to a host of previously recorded events. 
Remember, there's no need to wait until Alumni Weekend 2022 to see classmates and friends! We encourage you to stay connected with one another via your class Facebook group and to view other class-specific information on the Class Resources page.
For more information, please refer to the FAQs below.
FAQs