Brandeis Alumni, Family and Friends
Giving Priorities
Join Brandeis' generous community of supporters by directing your contribution to any of the funds below, where it will have the greatest impact.
Thousands of generous alumni, families and friends support Brandeis, and future generations of Brandeisians, with an annual gift. Their support, and yours, ensures our students have access to a Brandeis education, with the opportunity to learn from a world-class faculty, engage in groundbreaking research and live and grow in a supportive and scholarly environment.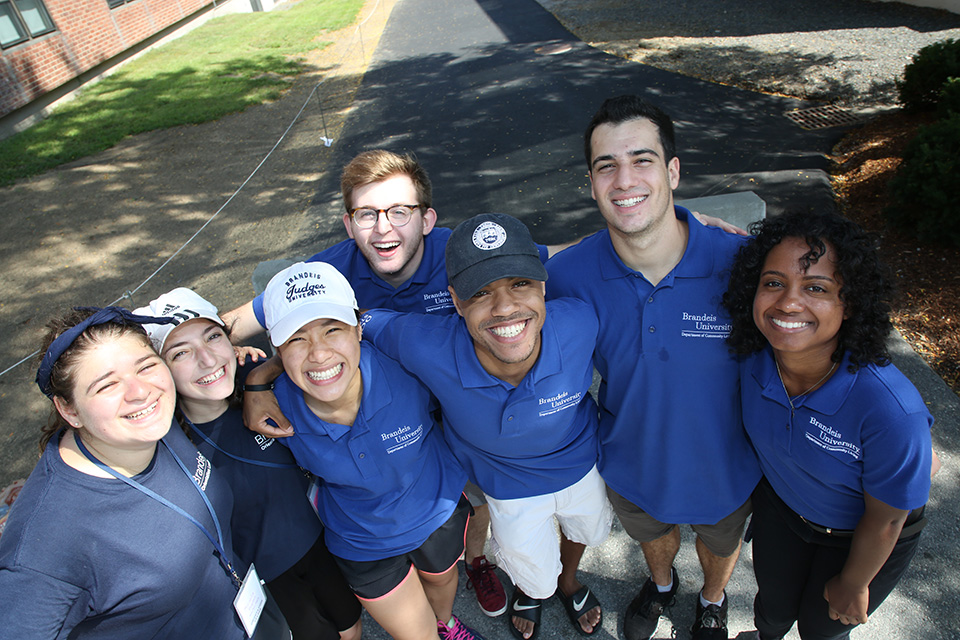 The Brandeis Fund
Help light the way for Brandeis students with a gift to The Brandeis Fund.
We remain steadfast in our mission to provide every enrolled student with a world-class Brandeis education and enriching experience. Just as the support of the entire Brandeis community illuminated our path forward at the start of the pandemic, we know it will continue to do so today as we resume living and learning on campus.
Unrestricted support through The Brandeis Fund helps us meet the ever-changing needs of the Brandeis community, from keeping our campus COVID-ready to providing critical financial aid for students in need.
"I could not have attended Brandeis, let alone have taken advantage of all it had to offer, had it not been for student scholarships. I cannot afford to give much, but I know a little goes a long way." - Ari Salinger '12
make a gift to the Brandeis Fund
---
The Parents Fund
When Brandeis parents invest in the university above and beyond tuition, you send a strong message about the superb education that students receive. By making Brandeis a philanthropic priority, you are investing in your own student's experience on campus and supporting the education of other deserving students. Consider making a gift in honor of your student or one of their favorite professors to provide unrestricted support that will be put to immediate use.

make a gift to the Parents Fund
---
Invest in Diversity
Brandeis is committed to providing critical scholarship dollars that increase the diversity within our classrooms. Supporting need-based financial aid ensures that all students, regardless of background, can attend Brandeis and take advantage of all we have to offer.
Support Diversity Scholarships
---
Professorships, Capital Projects and Endowments
Brandeis' commitment to academic rigor, critical thinking and creating a just world is as strong today as at our founding. Philanthropy helped build this university and remains an important pillar as we recommit to excellence and access in the 21st century.

Gifting to establish endowed professorships, named capital projects or departmental endowments can transform the future of higher education at Brandeis, including the current effort to endow a faculty position in the Department of African and African American Studies. Your generosity drives innovation through support for our students, faculty and campus community.

Contact Us to Learn More
---
See Your Impact
Support from members of the Brandeis community, like you, really adds up, and your generosity helps to fosters a culture of philanthropy for years to come. Just ask our students and alumni who have been the recipients of scholarships.