Brandeis Alumni, Family and Friends
2022-2023 Giving and Impact
A Year of Generosity
Brandeis' generous community of supporters is propelling the institution into the future. See how your support has made a difference this year.
The Power of Community

Alumni, families, and friends gave $75 million this year, much higher than our average annual support.

Supporting Students

Thanks to you, 2,292 students were able to attend Brandeis this past academic year with the help of scholarship support.

Alumni Take Action

More than 5,600 alumni showed their commitment to Brandeis by making a donation this last fiscal year.

Adding It Up

Every gift makes a difference when you're part of a generous community like ours. $693,512 was raised from gifts of less than $100.

Championing the Arts

The Rose Art Museum acquired 43 new works from gifts-in-kind, art supported by donor gifts, and acquisitions.
Investing in the Future
When you give to Brandeis, you affirm your values and advance our mission. Learn why these alumni donors are investing in Brandeis.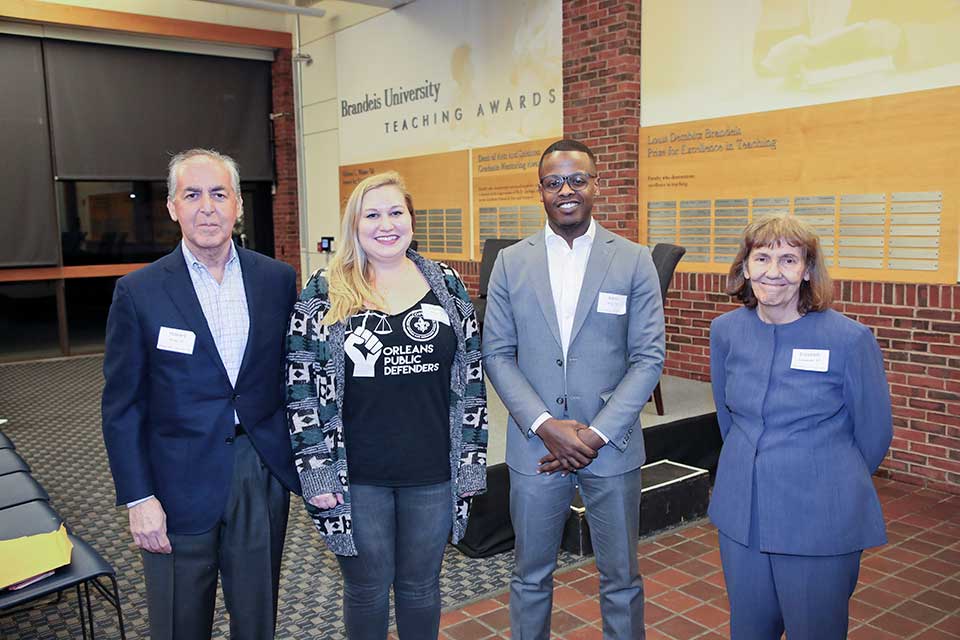 A Changemaker for Whom Brandeis Changed Everything
Elizabeth Alexander '67 gives back in honor of cherished faculty mentor.
You Supported These Scholars
Meet Ashley '24

A major in International and Global Studies, Ashley also minors in Anthropology and Women's, Gender, and Sexuality studies. She is a recipient of the Phillip and Eva Trupin Family Endowed Scholarship. "This scholarship is everything to me. Without this scholarship, I doubt I would have gone to college at all. This scholarship allows me to focus on my studies without having a full-time job. I can really learn and take as much from my classes as possible. I greatly appreciate this scholarship so much more than I can manage to put into words."

Meet Vincent '25

Vincent has a major in Neuroscience with a minor in Hispanic Studies and is the 2023 Linda Heller Kamm '61 Prize Winner. Under his leadership, DeisHacks asked 13 local nonprofits to share their aspirations and challenges. He then raised $8,000 from local companies and recruited 240 students to complete 33 projects to solve or alleviate those problems for the nonprofit partners. In all, their work added up to more than 7,500 hours of public service. 

Meet Samantha '24

Samantha is pursuing a dual major in Near Eastern and Judaic Studies and Education Studies and a minor in Islamic and Middle Eastern Studies. She is a Lionel and Sidel Weinstein Scholar. "My scholarship has made it possible to continue to explore my passions and grow academically at Brandeis in ways I could not imagine at other universities. I feel so fortunate to know that I have support in obtaining my degrees and that I will be able to continue pursuing work that is meaningful and interesting to me."

Meet Catie '24

Catie is majoring in Biology with a minor in Health: Science, Society, and Policy. She is a recipient of the Ruth '63 and Fred Friedman Memorial Endowed Scholarship. "There is no way without this scholarship I would be able to attend Brandeis. Especially being a first-generation college student/American, it is allowing me to create opportunities for myself (that) my family never had."

Meet Yiquan "Frank" '26

Frank intends to major in Economics and Computer Science with a minor in Business or Political Science. He is a recipient of the Traquina Family Endowed Scholarship. "On March 24th, I opened my Brandeis acceptance letter, realizing that I had been awarded this scholarship. Coming to America as an immigrant, my family and I embraced the American dream, and I strongly believe that my way to achieve that is through education. I was never able to imagine receiving a scholarship like this, studying at a university like Brandeis. For this scholarship and university, I am and will be forever grateful."

Meet Victoria '24

Victoria majors in African & African American Studies and English. Her concentration is in Women's, Gender, and Sexuality Studies. She is the Lynn P. Warner Student Curatorial Intern at the Rose Art Museum. "Through working here I've been able to become aware of the different parts that go into exhibition curation and the labor that goes into that entire process. Working at the Rose as a curatorial intern also introduced me to different ways to think through how art can work together with my interest in writing, and how to strengthen my eyes as an art critic. However, what drew me to this internship is a need to understand art a little more in order to engage with that space through writing, and I am grateful for this opportunity and how much it has helped me grow."
Alumni Pay it Forward
This year, alumni demonstrated their pride and passion for their alma mater, giving generously of their time, talents, and resources, in gratitude for all that Brandeis has given them.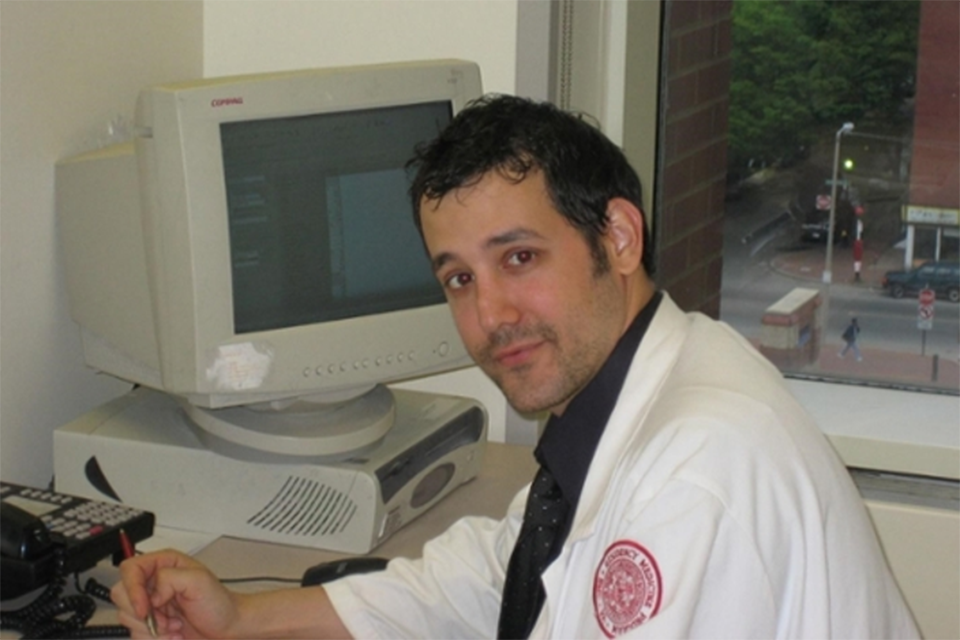 New Undergraduate Research Fellowship Honors Physician-Scientist Ariel Weissmann's Life's Work
A new fellowship named for the late Ariel Weissmann will provide a stipend for research conducted under a Brandeis faculty member.
Faculty Support Enhances the Student Experience
Evangelina Macias, PhD

The Helaine B. Allen and Cynthia L. Berenson Distinguished Visiting Professorship. "Thank you kindly for your support. The experience has been foundational to my professional development as a scholar, but also as a member of Brandeis University. I am honored and excited to continue working in research, teaching, and community engagement while bringing my presence as an Indigenous scholar and advisor."

Adrianne Krstansky, MFA

Louis, Frances, and Jeffrey Sachar Professor of Creative Arts. Adrianne Krstansky, one of the inaugural recipients of the Mark A. Ratner Distinguished Teaching Award along with Dr. ChaeRan Freeze."This award is extremely meaningful to me, as it will empower me to inspire and support my students in a manner that truly addresses their educational needs, and in light of a changing landscape in the American theater, I can now connect them to young artists who are leaders in the profession as mentors and guides. I am deeply grateful to Brandeis for my life as an educator and artist, and share that gratitude with the Ratner family for their support."

Ulka Anjaria, PhD

Professor of English, Director, Mandel Center for the Humanities. 2023 Theodore and Jane Norman Fund Grant Recipient. "I thank the donors who support the Theodore and Jane Norman Fund for their support of faculty research at Brandeis. Due to their generous funding, I was able to make progress on a long-term research project on gender and modernism in 20th-century Indian literature. "

Faith Smith, PhD

Marta F. Kauffman '78 Professor of African and African American Studies. Associate Professor of English. 2023 Theodore and Jane Norman Fund Grant Recipient. "Currently, I am working on 'Dreadkin,' a new monograph on contemporary visual and literary artists of the Caribbean (resident and diasporic). My most recent Norman grant allowed me to visit the Broad and Getty museums, and the first U.S. show for a Haitian woman artist, Myrlande Constant, at UCLA's Fowler Museum, among others. These grants are invaluable, and our institution is fortunate to benefit from the generosity of William S. '65 and Dr. Lucy N. Friedman."

Nader Habibi, PhD

Henry J. Leir Chair in the Economics of the Middle East. My main research contribution in the 2022-2023 academic year was a Crown Center Brief on recent changes in Turkey's foreign policy published in April 2023. This analysis was a timely publication ahead of the May 14, 2023 presidential and parliamentary elections in that country. I am in the final stages of completing a research paper on how the quality of governance in developing countries affects the quantity of investment and economic support that they have received from China in the past two decades.
The Generosity of Families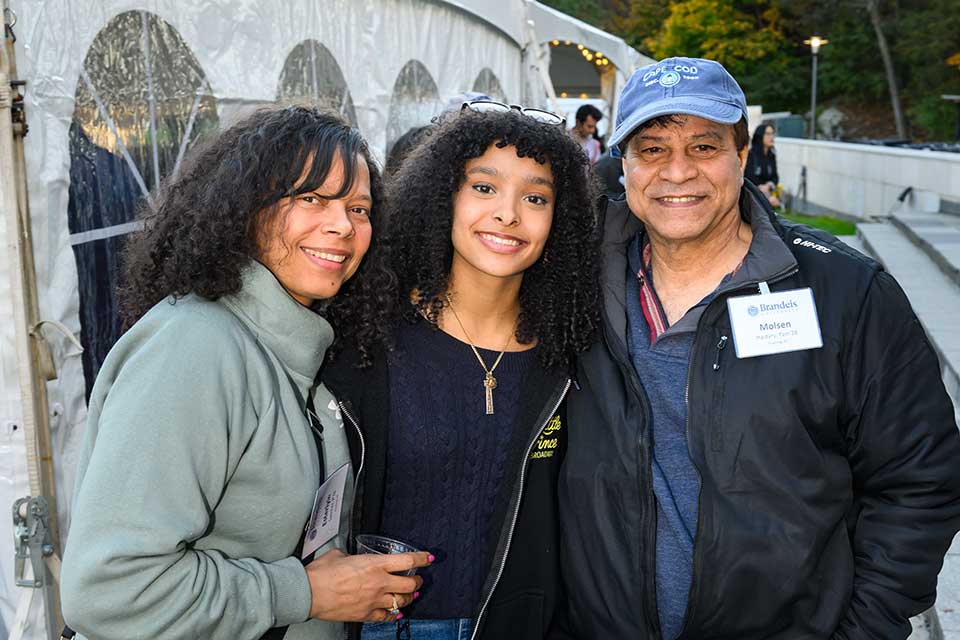 More than 2,400 parents and grandparents contributed close to $5 million in gifts and pledges to Brandeis in the 22-23 fiscal year. The Parents Leadership Council recognizes our most generous parent donors. Learn how you can get involved.
Support for the Library from the Beginning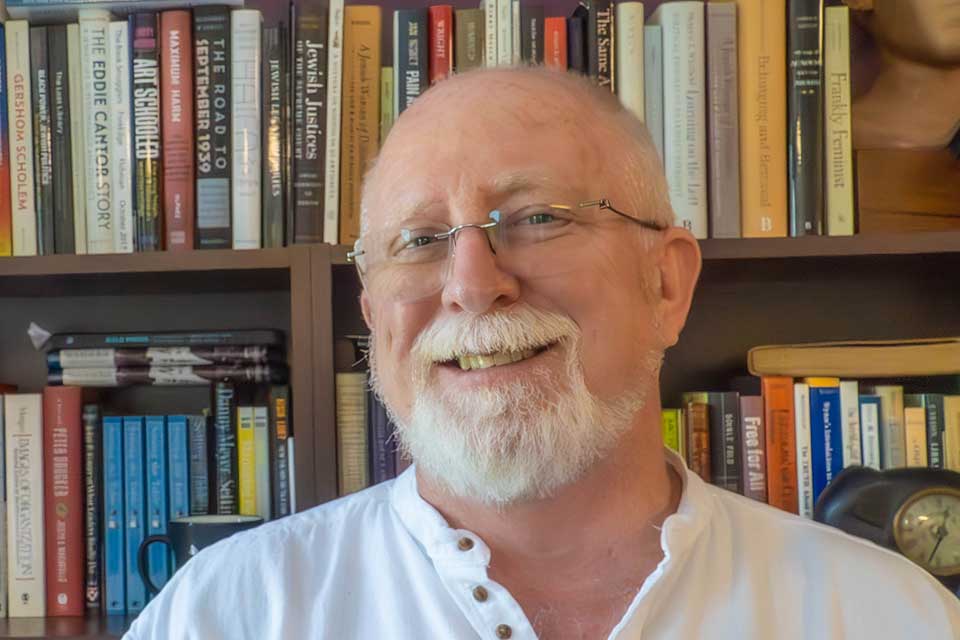 "The Brandeis National Committee (BNC) has stood as an indispensable partner with the library since 1948. The BNC and its members across the country are instrumental in propelling the library's growth so we can introduce new services, embrace innovative resources, and consistently ensure the library remains central to the academic landscape, building upon our legacy while embracing the transformative potential that lies ahead." - Matthew Sheehy, Brandeis University Librarian
A Commitment to Giving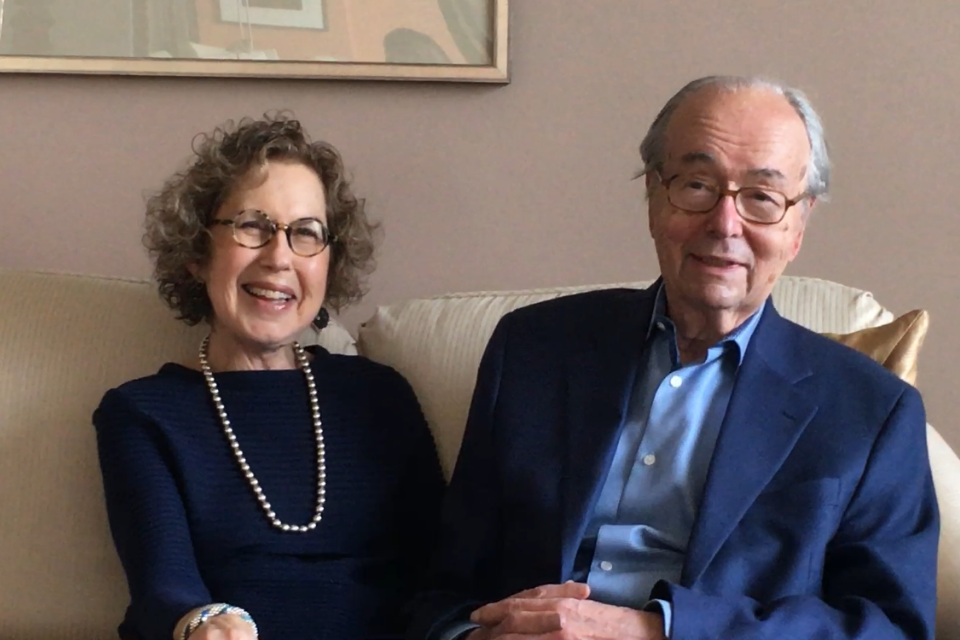 The Sachar Legacy Society recognizes more than 1,900 forward-thinking and valued alumni and friends who remember Brandeis in a will, trust, or other planned gift. Learn how Ann Gilbert is honoring the memory of her husband Frank, great-grandson of Louis D. Brandeis.
Inspiring and Thought-Provoking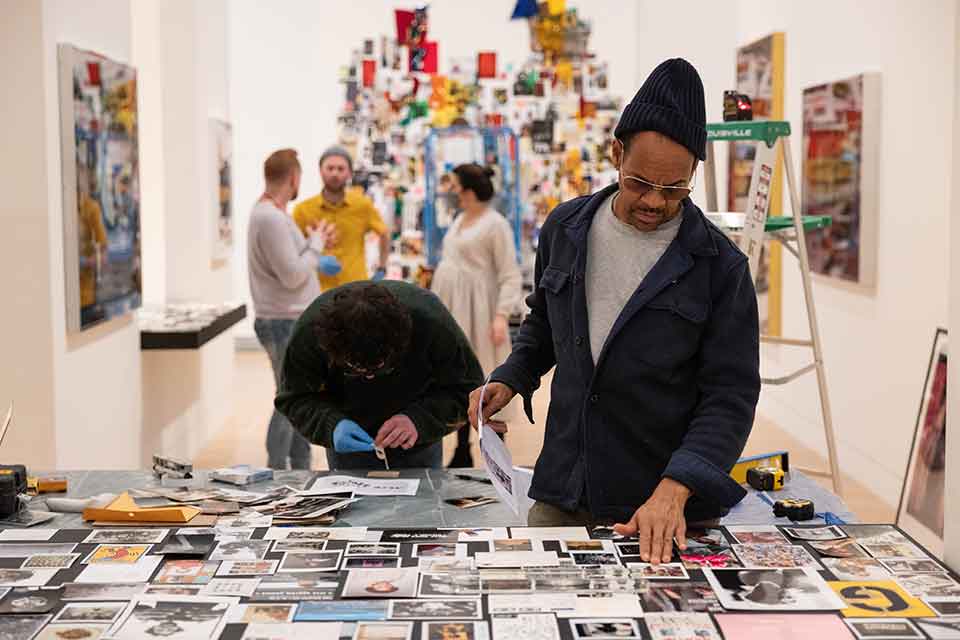 The Rose Art Museum
Your support of the Rose Art Museum at Brandeis provided an opportunity for the more than 10,000 virtual and in-person visitors around the world to see our renowned collection. After experiencing The Rose exhibits, one visitor recently shared the following: "The museum enables intimate connections with art. My friends and I left after two hours, richly nourished and inspired."