Brandeis Alumni, Family and Friends
Minneapolis/St. Paul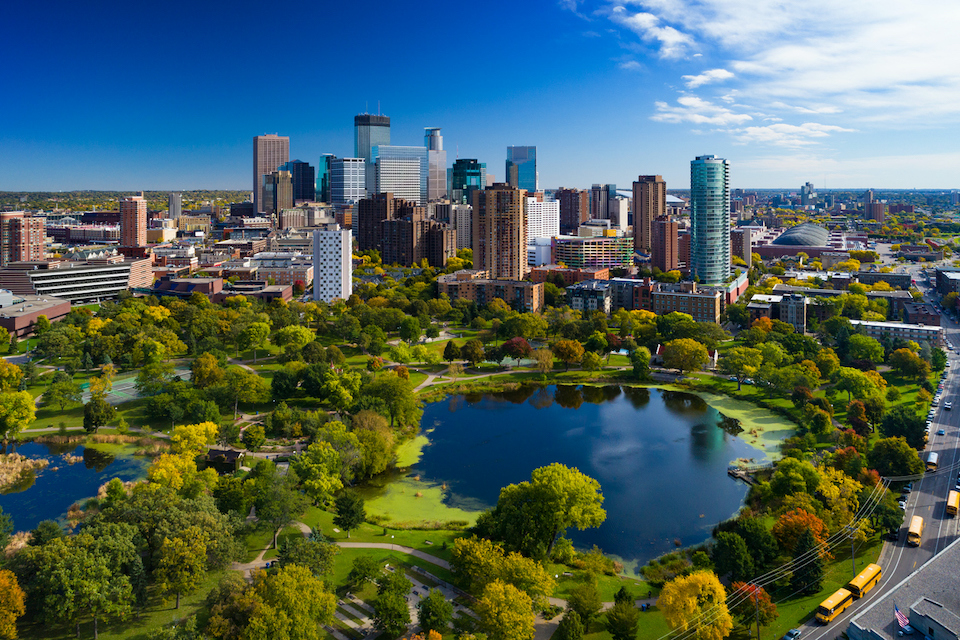 There are more than 300 Brandeis alumni living in Minnesota, primarily in the Greater Minneapolis and St. Paul area. Our group gathers almost every year for an engaging lecture by a Brandeis faculty member as part of the traveling Faculty in the Field speaker series. Area alumni also have the opportunity to attend events through the Twin Cities Alumni Network, an ad hoc association of member alumni clubs that facilitates events and networking opportunities throughout the year.
Whether you are new to the region or have lived here for many years, we welcome you to join our regional leadership team to plan programs that will bring Brandeisians together! We look forward to launching a Facebook group for alumni in Minnesota and welcome volunteers to serve as moderators. Please connect with us at minnesota@brandeis.edu.
Due to COVID-19, we can't host in-person events until further notice. In the meantime, please join us on Zoom for a wide variety of virtual alumni events.