Brandeis Alumni, Family and Friends
Justice Brandeis Society
The Justice Brandeis Society is a community of philanthropically minded alumni, parents and friends whose generous support strengthens the university in significant ways. Members support Brandeis in its efforts to attract visionary faculty and students who are drawn to the founding principles that remain at its core today: a commitment to learning and critical thinking and a dedication to advancing justice and creating a better world.
Membership 
We are proud to recognize donors from across the university who give an annual gift of $1,000 or more to Brandeis each fiscal year (July 1–June 30) with membership into the Justice Brandeis Society. JBS membership is renewable annually.
Become a member today and join a vibrant and growing society that is committed to the continued excellence of Brandeis.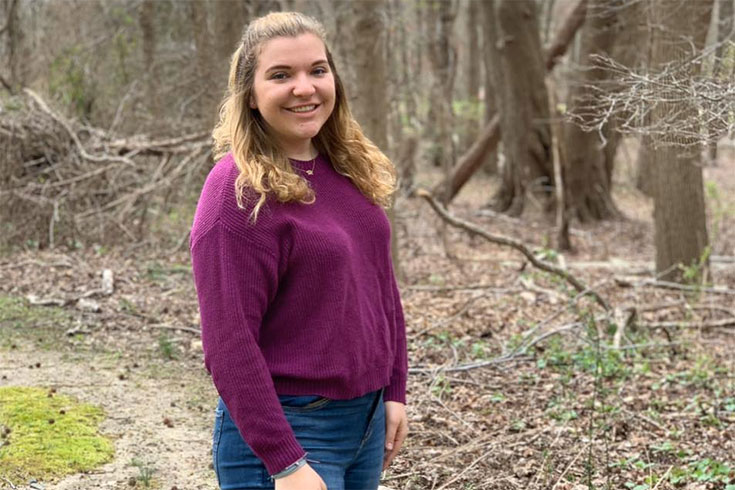 Lifting Students Up
"My Brandeis scholarship allows me to pursue my dream to become a doctor. I am fortunate enough to enjoy an incredible college experience with incredible people and
mentors around me." – Shayna Field '23
General Membership Levels
Justice Brandeis Society annual membership is recognized at the following levels:
Membership Level and Contribution
Member Courtesies
Member ($1,000-$4,999)

Early-access registration for events
Recognition in annual donor honor roll
Special recognition at events
Exclusive annual event at Alumni Weekend
Access to dedicated staff person at the university to assist with individual needs and inquiries
Insider communications from the university throughout the year
10% off in-store purchases at Brandeis University Bookstore

Council ($5,000-$24,999)

All courtesies above +
Priority seating at in-person events 
Annual virtual event with faculty or leadership 

Academy ($25,000-$99,999)

All courtesies above + 

Special group update call with the university president 

Supreme Court ($100,000 and above)

All courtesies above +

Private meeting with a member of university leadership
BOLD Alumni Membership Levels
Undergraduate alumni who have graduated in the past decade and make a gift at the levels indicated below are considered members of the Justice Brandeis Society and receive member-level courtesies described above. 
The following lists minimum gift levels for BOLD alumni to qualify as Justice Brandeis Society members:
| Class Year(s) | Contribution |
| --- | --- |
| First 3 years after graduation | $100 |
| Years 4 through 7 after graduation | $250 |
| Years 8-10 after graduation | $500 |
| Eleven years + after graduation | $1,000 |