Brandeis Alumni, Family and Friends
Sachar Legacy Society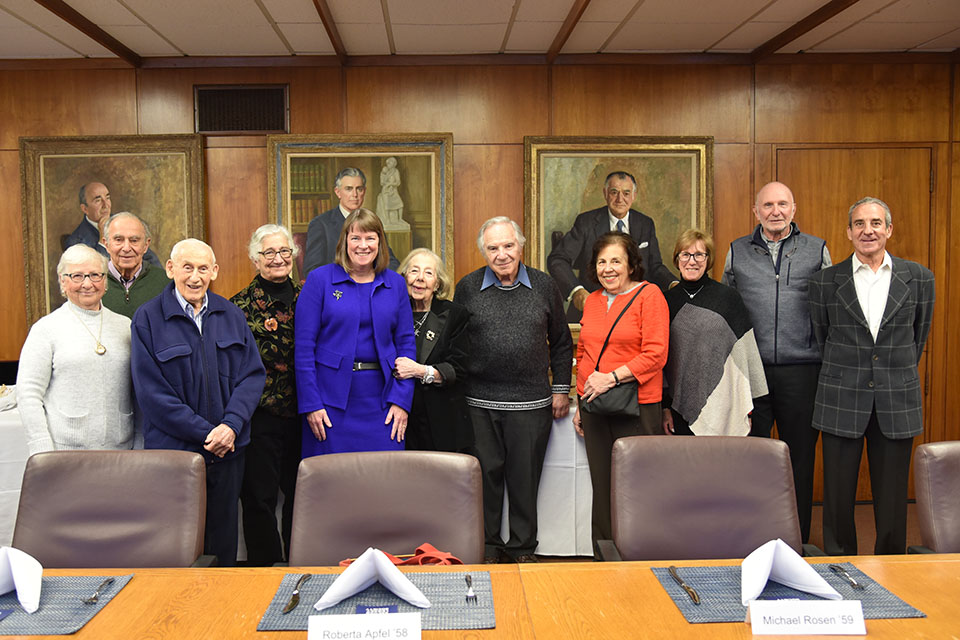 Brandeis benefits greatly from the vision and commitment of the alumni, parents and friends who by including the university in their estate plans are members of the Sachar Legacy Society, named for Dr. Abram L. Sachar, founding president of Brandeis.
The Sachar Legacy Society recognizes individuals who have named Brandeis in their will, established a charitable gift annuity, created a charitable remainder trust, or made some other form of planned gift. These friends of Brandeis recognize that planned gifts benefit many generations of Brandeisians.
Eligibility
When we receive documentation of your planned gift, you will be enrolled in the Sachar Legacy Society. Examples of documentation include: 
A copy of the pertinent provisions of the individual's will or trust;
A copy of the life insurance policy that names Brandeis as a beneficiary;
A letter from your attorney stating you have included Brandeis in your estate plans.
For information about making a planned gift to Brandeis and becoming a member of the Sachar Legacy Society, please contact the executive director of planned giving at 781-736-7000 or plannedgiving@brandeis.edu.