Brandeis Alumni, Family and Friends
Chicago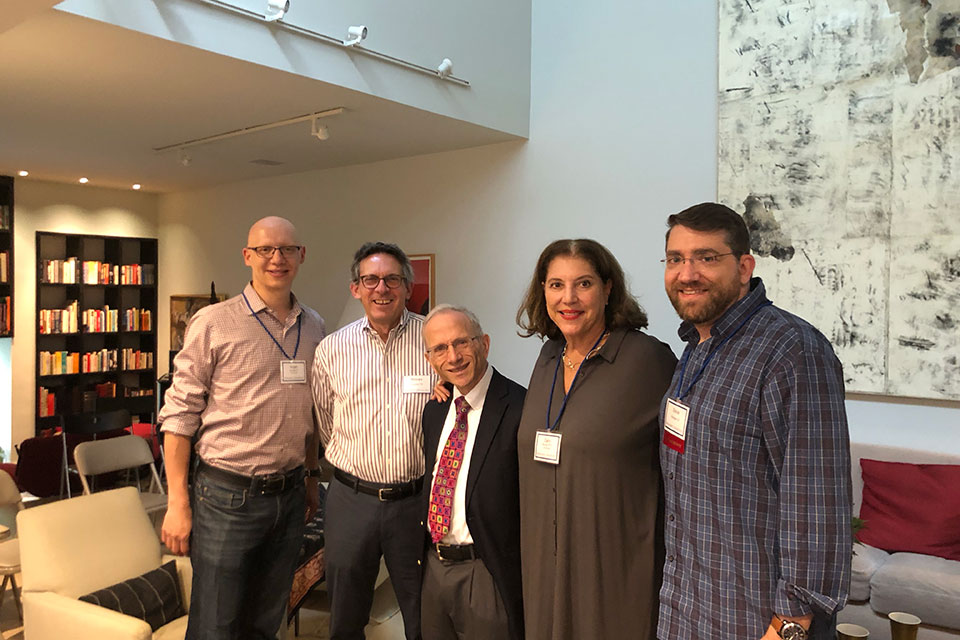 The Alumni Club of Chicago serves the more than 1,200 alumni who call the Chicagoland area home. Annual programs include Faculty in the Field events, networking opportunities, group outings to Chicago's many cultural institutions and Brandeis Judges basketball games vs. the University of Chicago. Chicago also hosts an active chapter of the Brandeis Lawyers Network, with annual presentations and opportunities to earn CLE credit.
Whether you are new to the region or have lived here for many years, we welcome you to join our regional leadership team to plan programs that will bring Brandeisians together. Please connect with us through our Facebook group and LinkedIn group.
Due to COVID-19, we can't host in-person events until further notice. In the meantime, please join us on Zoom for a wide variety of virtual alumni events.
Meet Our Regional Leadership Team