Brandeis Alumni, Family and Friends
Career Services
Career Services You Can Count On
Brandeis career services are here for our alumni—forever.
Whether you're just starting out or changing careers after decades, whether you'd like to hire a Brandeis student or offer career guidance, we're here to help. Reach out to one of our four career centers to find resources, volunteer, make an appointment and more.
Hire Brandeis 2020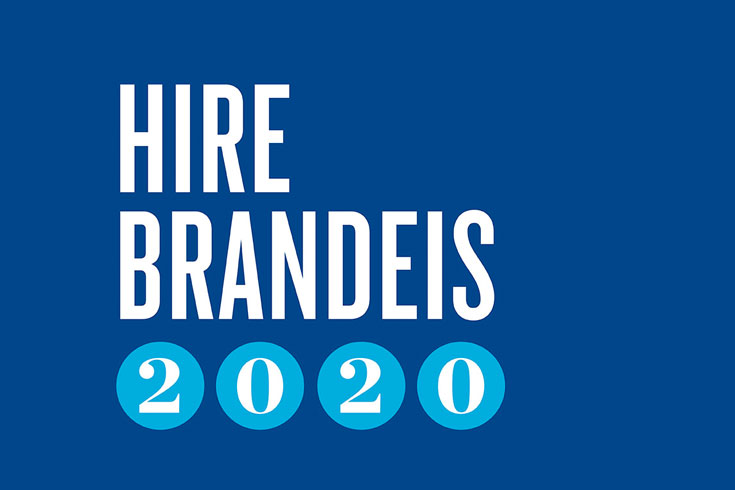 We're challenging all Brandeis alumni, families and friends to share jobs, internships or other career guidance to help the Class of 2020 find meaningful work during this difficult job market.
Networking at Your Fingertips
The Brandeis community is an invaluable networking resource for alumni and students alike who are pursuing similar professional goals. From attending events to joining alumni groups on social media, there are many opportunities to find and connect with Brandeis alumni for professional networking.
Brandeis Alumni Directory
Log in to B Connect to search the Alumni Directory for potential alumni networking contacts who work in your industry or company of interest. Take a moment to make sure that your own information is up to date.
Brandeis on Social Media
Join alumni Facebook and LinkedIn groups to find and share professional advice and expertise, networking connections, job postings and more. LinkedIn's alumni dashboard tool is an especially user-friendly way to find alumni by where they live, what they do, where they work and what they studied while at Brandeis.
Advancing Your Career During COVID-19
Brandeis career centers have fully transitioned to virtual offices. All appointments are being conducted over the phone or through a video-based platform like Zoom. In-person career events have moved to an online format for the remainder of the academic year. Connect with your respective career center for more information on services.
Ongoing Career Volunteer Opportunities
Volunteer with your career center to pass along all that you've learned through your career experience. You can host a workshop, advise a student or graduate, plan a networking event or simply engage with us through social media channels. Contact your career center to learn about upcoming opportunities.