Brandeis Alumni, Family and Friends
Philadelphia and Southern New Jersey
The Alumni Club of Philadelphia and Southern New Jersey serves the more than 2,300 Brandeisians in the Tri-State area, from Center City and the Philly suburbs to southern and central New Jersey and Delaware. The club holds events on both sides of the river, and two annual favorites are Faculty in the Field with a Brandeis professor and our holiday gathering at RiverRink. Other highlights from recent years include visits to Philly favorites such as the Franklin Institute, the National Constitution Center and the National Museum of American Jewish History; theater productions at the Kimmel Center; and Sixers games at the Wells Fargo Center.
Whether you are new to the region or have lived here for many years, we welcome you to join our regional leadership team to plan programs that will bring Brandeisians together. Please connect with us through our Facebook group.
Due to COVID-19, we can't host in-person events until further notice. In the meantime, please join us on Zoom for a wide variety of virtual alumni events.
Meet Our Regional Leadership Team
Rachel Benjamin '14
Alumni Club of Philadelphia and Southern New Jersey, Co-President
Philadelphia, Pennsylvania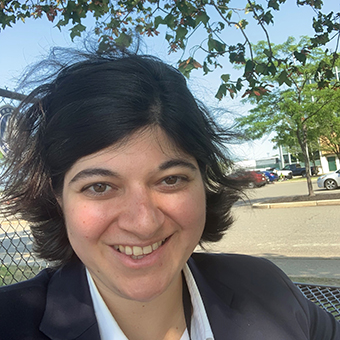 Christine Chilingerian '07
Alumni Club of Philadelphia and Southern New Jersey, Co-President
Philadelphia, Pennsylvania
Staff Attorney at DentaQuest