Brandeis Alumni, Family and Friends
New York Region
With more than 9,000 Brandeis alumni living and working in the five boroughs of New York City and in the Tri-State area, we're Brandeis' most active alumni region, hosting a wide array of events per year including:
Featured speaker panels 
Cocktail parties
Networking mixers
Cultural events
Community service outings and more
We're also home to seven regional networks that regularly host events around specific areas of interest.
Whether you are new to the region or have lived here for many years, we welcome you to join our regional leadership team to plan programs that will bring Brandeisians together! Please connect with us through one of our region's many Facebook groups.
We're also home to the Alumni Club of Westchester and Southern Connecticut which serves 1,500 alumni in the area.The club hosts a vast array of events including faculty and alumni speakers, professional networking opportunities, family-friendly programs, athletic events and more. Whether you're looking to plan or find events and networking opportunities near you or connect with alumni in the area, we invite you to join our Facebook group or get in touch via email.
Due to COVID-19, we can't host in-person events until further notice. In the meantime, please join us on Zoom for a wide variety of virtual alumni events.
Regional Alumni Networks
Media Network
Meet area alumni, parents and friends with a background in media through networking and professional events. Network Chairs: Amy Brightfield '94 and Audrey Gruber '94
Performing Arts Network
Connect with area alumni who work in or have an interest in the performing arts, theatre, music, dance and more. Join the Performing Arts Network Facebook group. Network Chair: Michelle Miller '11
Real Estate Network
Meet alumni in the real estate field at educational and professional networking events. Network Co-chairs: Mitch Cohen '76 and Steven Charno '86
Meet Our Regional Leadership Team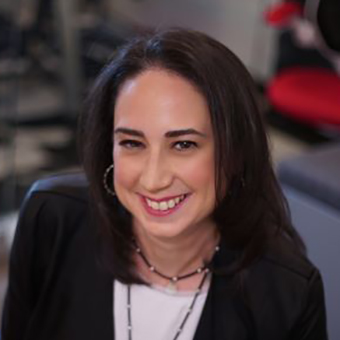 Leslie Effron Levin '94
Alumni Club of Westchester County and Southern Connecticut, President
Attorney at Cuddy & Feder, LLP