Brandeis Alumni, Family and Friends
New Alumni Podcast on How To Make It in Entertainment
September 8, 2020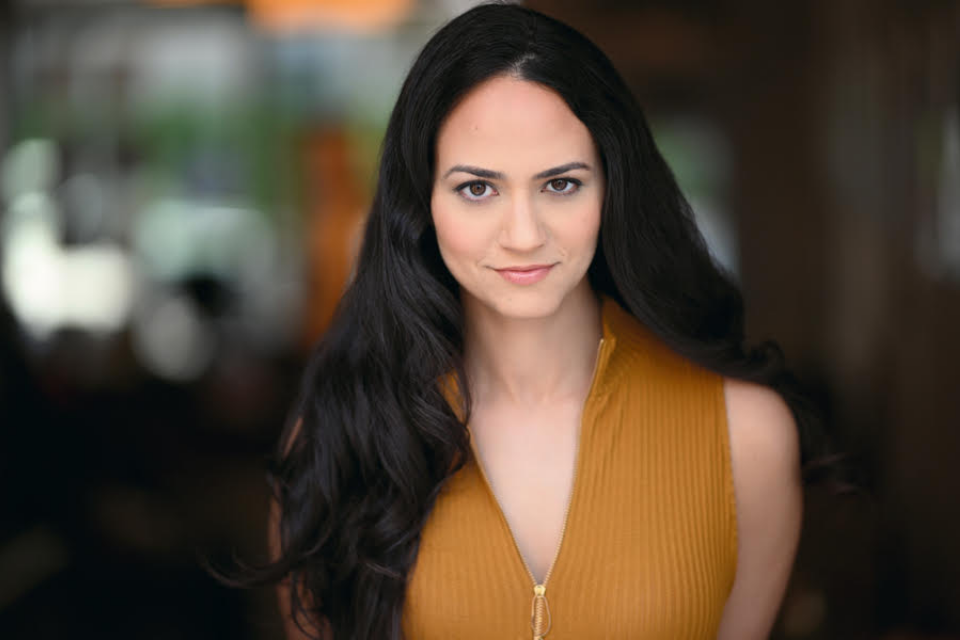 What does it take to make it in the entertainment industry? It's all about who you know. Just ask Michelle Miller '11, the creator and host of a new podcast, "Mentors on the Mic," that features interviews with industry execs — including several fellow Brandeis alumni — about their career paths. 
A New York City-based actress, Miller has set out to explore how to find mentors and create a lasting relationships in the entertainment industry. Leveraging her own connections in the business, she has assembled what she calls a "tribe" of accomplished mentors to help guide listeners on their own career journeys. 
"I've been so fortunate to have such incredible Brandeis alumni to interview," says Miller. "I'm so happy to share their stories with the greater community and inform those trying to enter the industry, and those trying to move up, of their many possibilities."
No stranger to helping others navigate her field, Miller recently teamed up with the Brandeis Alumni Association to moderate a series of virtual alumni career panels, which were recorded for on-demand viewing, including How to Break Into and Move Up in the Theater, The Long Story Behind a Short Film with Arnon Z. Shorr '05, and Careers in TV and Film: How to Break Into and Move Up in the Film/TV Industry. 
Started in July, "Mentors on the Mic" airs a new episode every Monday. Check out the episodes that feature Brandeis alumni:
Stan Brooks '79 ‒ From Working in the Mailroom to Hollywood Producer & Director
Credited with more than 70 films since 1989, talented and highly regarded film and television producer Stan Brooks' career started in a very different place - as a mailroom associate.
Michael Pitt '91 ‒ From Production Assistant to Production Manager
With credits such as "I Am Legend," "The Devil Wears Prada," "Ocean's 8" and many more, Michael Pitt has held a number of production roles that have shaped his career.
Kerri Berney '97 ‒ From Literary Agent's Assistant to NBC Director
From development to public relations and production, Kerri Berney has worked with companies such as Sony Pictures Entertainment and VH1/VH1 Classic/CMT. Hear about her current role as the director of multi-platform and strategic research at NBC Universal Media.
David Pepose '08 ‒ From Working as a Temp to Ringo Award-Nominated Graphic Novelist
Author of two successful Comic Book series, "Spencer and Locke" and "Going to the Chapel," David Pepose got his start as a temp at DC Entertainment. Hear about his journey as a writer in the exciting world of comic books.
Adina Pitt '92 ‒ From Temp at HBO to Vice President at Cartoon Network
After starting as a production assistant on a movie in Puerto Rico, Adina Pitt worked her way through a series of internships and gained a master's in early childhood development and educational communication and technology. After spending 10 years at Nickelodeon, she now calls Cartoon Network home.
Arun Narayanan '10 ‒ From Intern at Sony to Editorial Analyst at Netflix
After interning and working freelance jobs doing Background work, quality control for DVDs, editing, production, and more, Arun Narayanan currently splits his time between his career at Netflix and his own writing.
— Lauren Medeiros