Brandeis Alumni, Family and Friends
California
California is home to two active alumni clubs that serve the more than 5,500 Brandeis alumni who live in the state: the Alumni Club of Northern California and the Alumni Club of Southern California. Both clubs offer diverse programs and opportunities to connect socially with other members of the Brandeis community, engage in exclusive cultural activities and continue lifelong learning through access to renowned speakers. Many programs are open to family and friends in these regions as well.
Popular events include the Los Angeles-area alumni book club and traveling Faculty in the Field speaker series which take place annually. The Alumni Club of Southern California also has a regional Lawyers Network, which hosts events for alumni attorneys annually, and a Media Network, which taps into the vibrant film and television scene.
Whether you are new to the region or have lived here for many years, we welcome you to join our regional leadership team to plan programs that will bring Brandeisians together
Meet Our Regional Leadership Team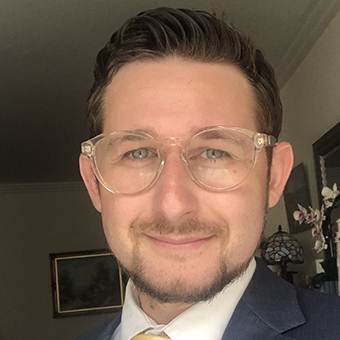 Favorite Brandeis Professor: Professor AOKO
Favorite Place on Campus: Louis Brandeis Statue
Favorite Brandeis Memory: Pulling an all-nighter and watching the sunrise from the top of the castle my freshman year with a bunch of friends.
I volunteer because Brandeis is my home away from home and I want to help ensure the institution supports upcoming students so they feel they can truly grow while studying at Brandeis.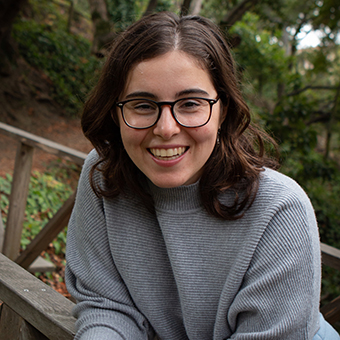 Zoe Hertz '20
Alumni Club of Northern California, Co-President
Pronouns: She/Her/Hers
Co-founder and Teacher at Spokes on a Wheel
Favorite Brandeis Professor: I loved many of my professors, but Hannah Snyder is who I want to highlight. Her Developmental Cognitive Psychology class was so impressive that I ended up going to work at her lab for a year and a half!
Favorite Place on Campus: I seriously can't pick! There are so many places on that campus that I loved - SCC comfy chairs, DCL office snack closet, my senior Mod, the peace room, and the second level of Mandel being a few of my favorites.
Favorite Brandeis Memory: In my sophomore and junior years, I would finish class on Fridays by midday, and I would spend the afternoon bopping between different friends' dorms, eating and chatting. This tradition is one that will always be precious to me.
I volunteer because I loved my experience with Brandeis! It turned out to be exactly the right place for me in a way that grew over time. I was able to explore all of my academic and out-of-classroom interests and follow the ones that turned into passions. It brought me my fiancé, a few best friends, and a social community that continues to grow and flourish to this day. It exposed me to a way of life that is brimming with curiosity and a deep sense of purpose. It connected me to an alumni community that is full of hope and positivity for the future and continues to have excitement at getting to spend time with other Brandeis alumni, whether they graduated in 1952 or 2023. I have had the opportunity to meet and work with people in my age group who went to over 100 different colleges and universities. Very few people feel the way about their alma maters as I find Brandeis people do. I want to help preserve the optimism and enthusiasm that already exists in the Brandeis community and help steer it through modernity as the community, and its needs, continue to change.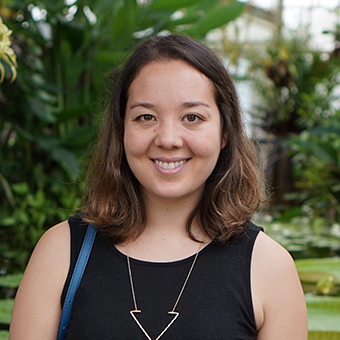 Favorite Brandeis Professor: Sarah Lamb
Favorite Place on Campus: Einstein Bros in the campus center
My Favorite Brandeis Memory: My roommate bought me a pair of earmuffs because I was from California and utterly unequipped to deal with the weather!
I volunteer because I have always enjoyed bringing people together and building community. First, as a resident assistant in college and now as a party planner, creating fun and engaging programming that adds meaning to peoples' lives is my biggest goal. My time at Brandeis showed me what a special community it is, and I appreciate the education and experiences it gave to me, so I'd like to give back and think that this is a fitting way for me to do that.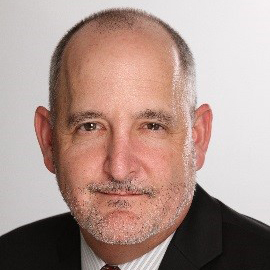 Favorite Brandeis Professor: James Kloppenberg
Favorite Place on Campus: Usdan
Favorite Brandeis Memory: Tropics dance - sophomore year
I volunteer because I love Brandeis. I want to make sure it is around forever.