Brandeis Alumni, Family and Friends
California
California is home to two active alumni clubs that serve the more than 5,500 Brandeis alumni who live in the state: the Alumni Club of Northern California and the Alumni Club of Southern California. Both clubs offer diverse programs and opportunities to connect socially with other members of the Brandeis community, engage in exclusive cultural activities and continue lifelong learning through access to renowned speakers. Many programs are open to family and friends in these regions as well.
Popular events include the Los Angeles-area alumni book club and traveling Faculty in the Field speaker series which take place annually. The Alumni Club of Southern California also has a regional Lawyers Network, which hosts events for alumni attorneys annually, and a Media Network, which taps into the vibrant film and television scene.
Whether you are new to the region or have lived here for many years, we welcome you to join our regional leadership team to plan programs that will bring Brandeisians together
Meet Our Regional Leadership Team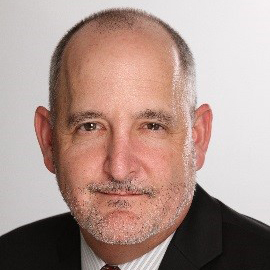 James R. Felton '85
Alumni Club of Southern California, President
Pronouns: He/Him/His
Managing Partner at Greenberg & Bass LLP
Favorite Brandeis Professor: James Kloppenberg
Favorite Place on Campus: Usdan
Favorite Brandeis Memory: Tropics dance - sophomore year
I volunteer because I love Brandeis. I want to make sure it is around forever.