Brandeis Alumni, Family and Friends
Wien Alumni Network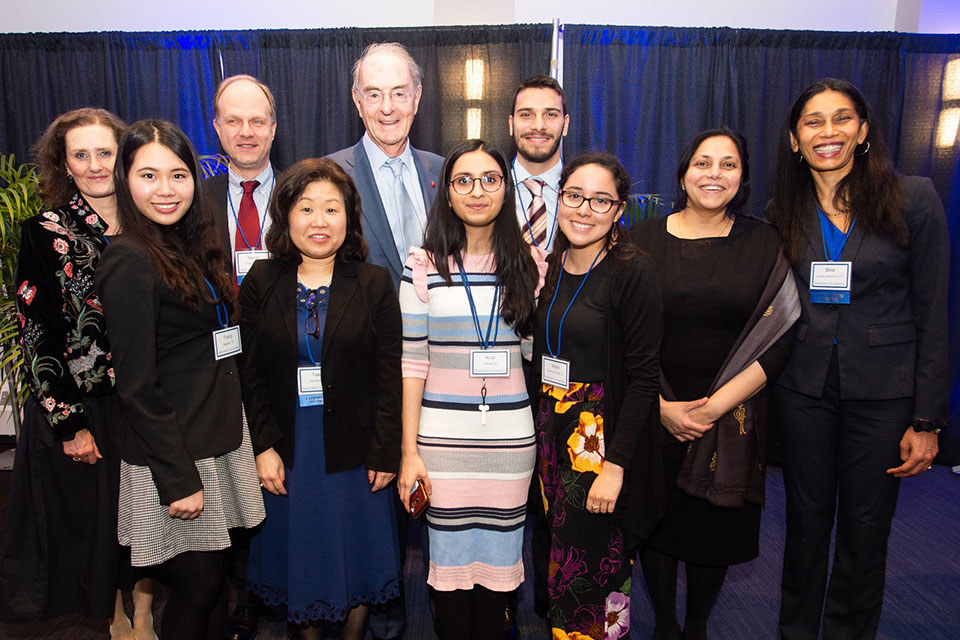 The Wien Alumni Network keeps graduates of the Wien International Scholarship Program connected with Brandeis and with each other.
Since its establishment in 1958 by Lawrence and Mae Wien, the Wien International Scholarship Program has been committed to furthering international understanding, providing foreign students an opportunity to study in the United States, and enhancing the lives of all students at Brandeis.
Learn about the accomplishments of fellow scholars through our newsletter, reconnect or network using the Wien alumni directory in B Connect, and engage on social media with an international cohort of alumni who share a unique educational experience at Brandeis.
Stay Connected to Campus
Visit the following campus websites for more information about the Wien International Scholarship Program at Brandeis.
Meet Our Leadership Team
Shota Adamia '15
Deborah Berebichez '96
Nadir Daudi '10
Maciek Gadamski '92
Benjamin Gorelick '11
Mohit Gourisaria '09
Taeko Yamamoto '91
Zhanna Victorovna Zhanabekova '99
Ceci Zhang '12
Join Us on Zoom!