Brandeis Alumni, Family and Friends
A Celebration 75 Years in the Making
Save the date October 13-15, 2023, to recognize Brandeis' bold history and bright future.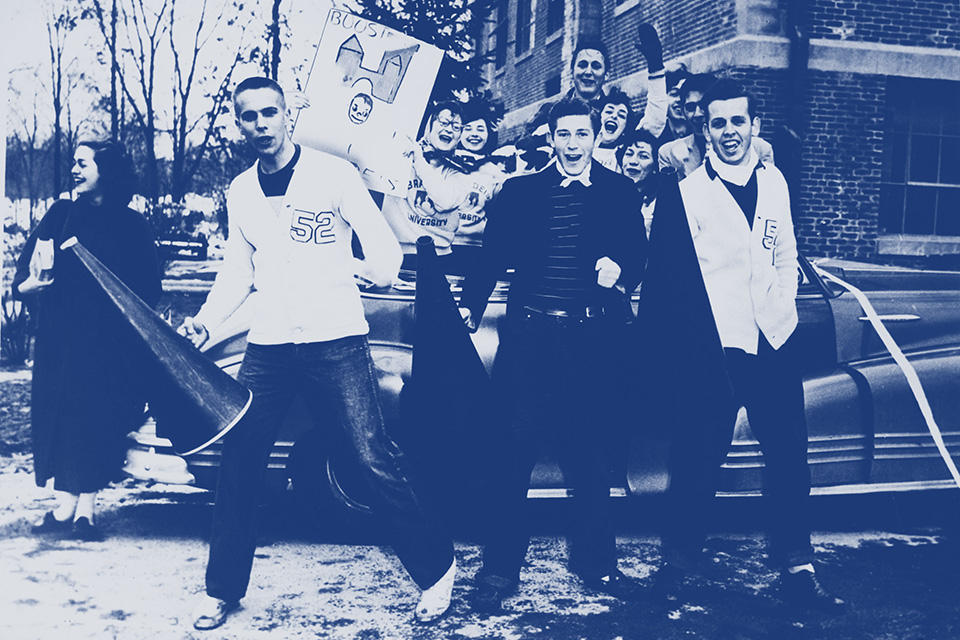 Photo Credit: Robert D. Farber University Archives & Special Collections Department, Brandeis University
Brandeis University will commemorate the 75th anniversary of its 1948 founding with an on-campus jubilee for the ages. Join the entire university community for a weekend featuring special performances, athletic events, academic symposia, and other meaningful opportunities for you to enjoy what you love most about Brandeis. 
For alumni whose class years end in 3 or 8, you and your classmates will have the unique opportunity to mark your milestone class reunion during this landmark event. 
Curious to know more? Discover how the university will bring the best of Alumni Weekend and class reunions into its anniversary celebration — and how you can become part of the planning — in the FAQs below. Beyond the on-campus celebration, you'll have many other ways to get in on the anniversary action: from regional events in a city near you to digital trips down memory lane to a global social-impact challenge. Thanks to the hundreds of fantastic suggestions received from Brandeis community members, there will be no shortage of ways to participate. So stay tuned!
Seeking Service Project Partners 

We're currently seeking members of the Brandeis community connected to non-profit, service-oriented, advocacy-based organizations that could potentially sponsor regional service opportunities for the Brandeis community to commemorate the university's 75th anniversary.  If you are a board member, employee, or volunteer at an organization that is meaningful to you and is making positive change, please let us know.   A member of the Alumni Relations team would love to speak with you to see if your organization would be a good fit to partner with for 75th anniversary service projects.
FAQs