Brandeis Alumni, Family and Friends
John-Andrew Morrison '95 Nominated for Tony in Broadway's "A Strange Loop"
May 10, 2022
Now that the neon lights are back on after a pandemic-long hiatus, Broadway buffs are flocking to see "A Strange Loop," a provocative new musical about race, sexuality and theater, featuring Brandeis alum, and first-time Tony nominee, John-Andrew Morrison '95.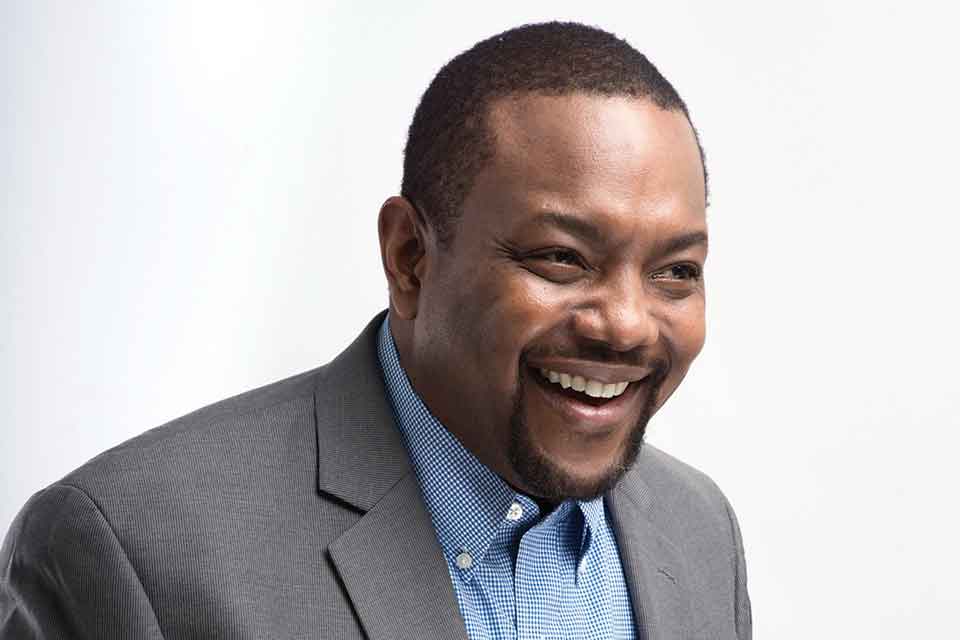 Michael R. Jackson's Pulitzer Prize-winning musical, which The New York Times calls "a dazzling ride on a mental merry-go-round," is up for 11 Tony Awards this year. In addition to the show earning a nomination for the top prize of Best New Musical, Morrison, who originated the role of "Thought 4" when the production premiered off-Broadway in 2019, is nominated for Best Featured Actor in a Musical.
When Brandeis Magazine caught up with Morrison in fall 2020, the production was on hold due to Covid. He reflected on his Brandeis beginnings and how it felt to be offered, through a Brandeis connection, a leading role in this brave, innovative show. Morrison, who majored in theater arts at Brandeis, said that one of the reasons the part resonated for him so deeply is because it closely reflected his own experience as a gay Black man.
"For a long time, I thought I wasn't what the industry desired," he said. "But finally the time was right for others to appreciate me for who I am. It was a natural fit."
In a recent interview with Playbill, Morrison described the pain and rejection he initially endured while trying to find his footing as a performer. "When I first started auditioning in the city, casting directors would say terrible things to me, like, 'Your handbag's falling out of your mouth,' or they'd say, 'You're not Black enough. You're not thug enough. You're too fat.' And now I'm in a Broadway show where I get to be as queer and as big and as Black as I want to be."
After 10 years of working to establish his acting career, Morrison decided to be more intentional and selective, and to pursue new works for theater, film and television that speak to critical issues in the world today and that would allow him to be fully authentic in who he is as a person. That courage clearly paid off.
Tune in to the Tony Awards on Sunday, June 12. The first hour will stream at 7 p.m. Eastern time on Paramount Plus, followed by a three-hour telecast on CBS starting at 8 p.m. Eastern time.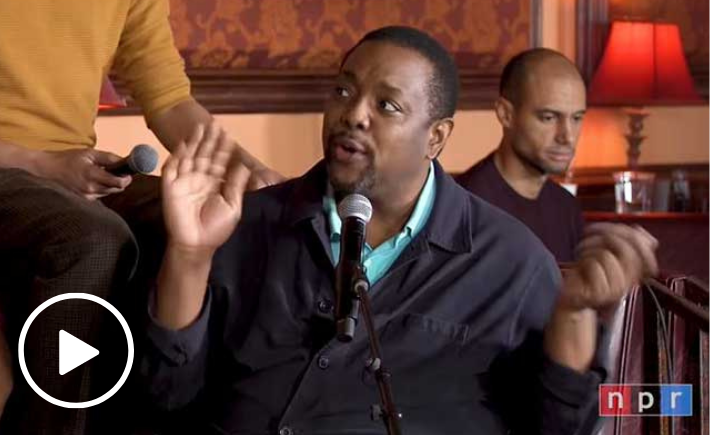 John-Andrew Morrison '95 performs alongside the cast of "A Strange Loop" as part of NPR's Tiny Desk Concert series.

Watch the concert