Brandeis Alumni, Family and Friends
Amy Rubenstein '00 Cooks Up Her Own Recipe For Success
Amy Rubenstein '00 channels her passion for theater and her business acumen into two entirely separate but successful ventures in her native Chicago.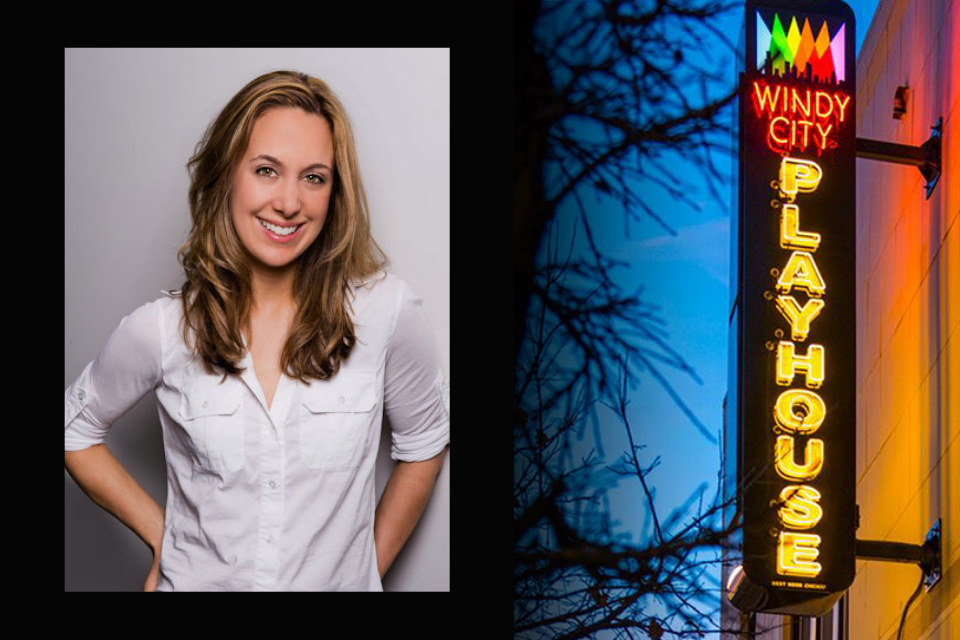 In December, I had the privilege of joining fellow alumni from the Brandeis Alumni Club of Chicago to catch the Windy City Playhouse's production of "A Recipe for Disaster." To sum it up, it is truly an entertaining, hilarious and delicious food-filled farce. What's cooler than the show itself is that the show and the very theater where it's performed are the brainchild of Brandeis alumna and native Chicagoan Amy Rubenstein '00. After the show, I sat down with Amy to learn more about her career path since Brandeis, and how she came to found an immersive theater in our city.
---
The Windy City Playhouse's immersive production of "A Recipe for Disaster" brings the audience into the action, allowing them to be a fly on the wall as the hilarity and drama of a calamity-filled night at a restaurant unfold. The show, attended by members of the Alumni Club of Chicago on December 1, was conceived by Amy Rubenstein '00. She not only created and co-wrote the play, but also founded the playhouse while running a successful real estate firm.   
An Unconventional Undergraduate Experience 
A theater major, Rubenstein did not have a traditional four-year experience at Brandeis. She spent her first year studying abroad in Israel and then proceeded to graduate with honors a year early. Despite only two years on campus, she recalls loving Brandeis and the Waltham community. She remembers her favorite activities as "coffee night at Cholmondeley's Coffee House" in Usen Castle and variety shows. Her favorite course? A graduate Japanese movement class called Suzuki. Perhaps surprisingly though, Amy also took and loved economics courses while at Brandeis, which offered knowledge she was later able to draw on.
Exploring Diverse Interests
After Brandeis, Rubenstein put her theater and economics studies to the test in the real world. While acting in both Chicago and Los Angeles, Amy also began syndicating small real estate deals. "Anything you can do that you like, go do it," she advises students interested in pursuing careers in theater, but also"find something you are passionate about that offers financial stability." It "makes [theater] more relaxed" and offers "something else that makes you happy.". After a downturn in the Los Angeles real estate market, in 2010 Amy moved back to Chicago and, along with her brother Milan Rubenstein, formed Windy City Re, a real estate investment firm that has owned and sold over a half billion dollars worth of properties. With a portfolio that includes multi-family properties, retail and office space, Rubenstein specializes in creative structuring and adaptive reuse, maximizing the financial performance and the revitalization of acquired buildings.
Although Rubenstein was flourishing with a successful real estate career, she still felt the pull of the theater. "When I moved back to Chicago, I was going to the theater a lot," she reminisced. Amy noticed though that the typical theater crowd was made up of older patrons, and theater seemed to be "cultural medicine to come to the city to see the one Broadway tour." This inspired her to create an immersive theater experience where the audience is made to feel part of the production. Thus Windy City Playhouse was born, with Rubenstein as the theater's founder and artistic director. "All of our shows are unique in the sense that audiences and actors are not separated," she explains. "So audience members feel like they are part of the shows even though the actors do not interact with them." 
Don't miss out on the events and networking happening in Brandeis alumni groups like the Arts Alumni Network and the Alumni Club of Chicago. Join us!
Charting Her Own Path
As a female entrepreneur, Rubenstein has faced similar challenges in the worlds of both theater and real estate. She acknowledges, however, that theaters have been moving in the right direction in recognizing women as leaders and is proud that when Windy City opened it was the only entirely women-led theater in the city. The theater hit its groove in 2018 with its show "Southern Gothic." Originally written by Nashville playwright Leslie Liautaud, Rubenstein re-imagined the play as an immersive experience where the audience is free to roam the scene of a party, listening in on characters' conversations and secrets. The show was a smash success, with six Joseph Jefferson Award nominations including Best Play, Best Director and Best Ensemble. The production is heading to Nashville in May 2022, fulfilling one of Rubenstein's goals to bring immersive productions to theaters around the country.
Always thinking outside the box, her next ambitious goal was to team up with a chef. This is "when Rick Bayless came into my life," Amy recalls. When celebrity-chef Bayless contacted the theater to inquire about tickets to a show, she seized the opportunity and met up with him after the production to pitch the idea of a play centered on a restaurant where everything goes wrong. While she thought the pitch went terribly, Bayless was in. So Amy, her writing partner and associate artistic director, Carl Menninger, and Bayless set to work on the script of what would become "A Recipe for Disaster." "Everything in the play is based on true events that Rick experienced," she explains. 
Riding Out the Storm
The show was due to premiere in January 2021, but the pandemic disrupted theater productions around the globe, including shuttering the Windy City Playhouse. When the playhouse reopened in October 2021, no one had anticipated that audience members would still be wearing masks, recalls Rubenstein and that has presented a challenge, but they found ways to allow the show to go on. The theater requires audience members to show proof of vaccination and to wear masks except, of course, when sampling Bayless' extraordinary food offerings. 
Next up, Windy  City Theater will present "Sons of Hollywood," which centers around two silent film actors who struggle with being gay in the 1920s and having to keep their private lives a secret. Then, following the touring production of "Southern Gothic" in Nashville, Windy City Theater has its sights on a fall production of "Every Brilliant Thing."
Outside of running a theater and a real estate business, Rubenstein also finds time to give back to causes in arts and education. But she says her primary goal is to entertain  — attendees from the Alumni Club of Chicago can attest that she does just that. 
About the Author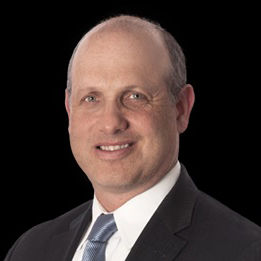 Howard is the president of the Alumni Club of Chicago and is a Shareholder Litigation Attorney at Greenberg Traurig. While at Brandeis he was editor-in-chief of The Justice and a double major in politics and American studies.