Brandeis Alumni, Family and Friends
The Soul of Reinvention
"Prince" Charles Alexander '79 is a multiple Grammy award-winning music producer, audio engineer, college professor and author with more than 40 Platinum and Gold certifications from the Recording Industry Association of America. Brandeis classmate Bil Mooney-McCoy '79 asked him about the inspiration for his many professional pivots.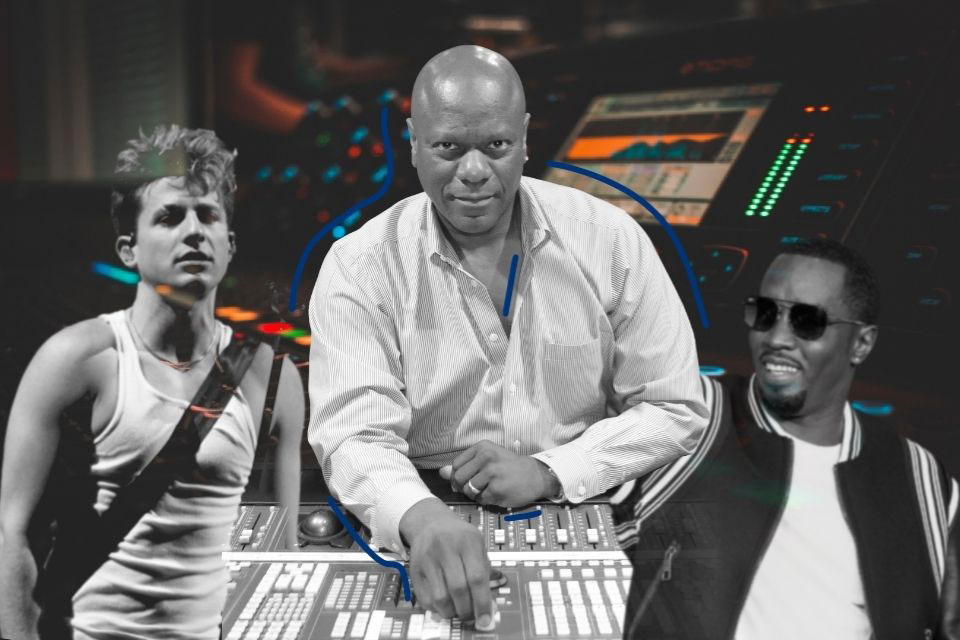 When we met at Boston Latin School in 1969, we were among only a handful of Black students there. Both of us enrolled at Brandeis, where our shared musical passion became the basis for a lifelong friendship. In fall 1977, we formed the Live Music Band with five other students and gigged at Boston jazz clubs, where Charles' flamboyant stage presence made him our natural front man.  
Soon after we graduated, Charles rebranded himself, taking on the moniker "Prince" Charles Alexander. He formed the City Beat Band, a funk ensemble that played music infested with dance-o-matic grooves and a visually engaging stage show. The band produced three albums, but at the height of its acclaim — performing at Madison Square Garden — Charles pivoted again.
Abandoning performance, a life he saw as unsustainable, he decided to study audio engineering. He became a master at the console, working for the top names in hip hop and R&B, and racking up awards.
Then, at the height of his professional success as an audio engineer, Charles quit. It was time for another reinvention — this time as college professor. His classes at Berklee College of Music, where he's taught for more than 15 years, sell out immediately. This fall, Berklee Press will publish his textbook, "Hip-Hop: Inside the Beats." Another textbook on vocal production is in the works.
Music, like other art forms, requires constant renewal. I asked Prince Charles about the inspiration for his many professional pivots.
What impact did your time at Brandeis have on your music career?
The idea that I could complete college while playing at clubs taught me that if I put my mind to it, I could complete other things. Having that bachelor's degree gave me a value system of starting and completing projects.
Also, I was exposed to African and African American studies where I was able to dig into Black thought, culture and music and draw those associations across funk music and hip hop.
How did you come to choose the moniker, 'Prince Charles'?
The first reason was that I had an élite education, similar to a prince's. Secondly, at Brandeis, I had finished "The Prince" by Niccolo Machiavelli. And since I was going to be ruling my band in a pretty autocratic way, that resonated with me. The third reason was Prince, the artist himself. I figured that he was so great that if they got his name, they were going to get my name. And I think the last reason was age, having a youthfulness about myself. "King" wouldn't do that. But "Prince" feels perpetually young.
You've worked on some high-profile projects. Can you share one interesting story?
Oh, I got some crazy stories. We were working on a song called 'The Intro' — the intro to [Notorious B.I.G.'s album] 'Ready to Die.' There was this scene with his mother and father having an argument. We had a young lady playing his mom and we had a guy playing his dad and he was supposed to be very angry at the mom.
The first guy sounded extremely boring and I looked at Puffy (Sean 'Puff Daddy' Combs), like 'How long is it going to take for us to do this simple conversation between a man and a woman?' And so, we sent in a second guy who was kind of the same. And then the third person goes in, and by this time we have been here for 2 1/2 hours. Then I turn to Puffy and I say, 'Well, let me go take a shot at.' I go in there and I just unleash the angry Black man that I had pent up in me for, like, a decade. And everybody was cracking up, laughing because their perception of me was that I was just a guy behind the machines. And that is what's on the 'Ready to Die' intro. It's one of my claims to fame.
What excites you and concerns you about the current music scene?
There are all types of ways that we can approach music and break molds. What bothers me about Black music specifically are the profanity and the lewd descriptions of behavior. I cannot enjoy the current generation of hip hop with my 9-year-old children or share a lot of the cool things that Cardi B does. I have to listen to pop music [by mostly white artists] with them.
You've been teaching for more than 15 years. What are some of your former students doing now?
[Singer songwriter] Charlie Puth is one of my former students. He's freaking incredible. Another is vocalist and multi-platinum engineer Simone Torres, up for two or three Grammys last year. Another one of my students, Lenny Wee, did the orchestral arrangement for J.Lo's [Jennifer Lopez's] performance at Biden's inauguration.
You never expected to become a teacher.
Oh, hell no! 
Why is it so fulfilling?
As a teacher I get to explain the intricacies of interesting things I can do with audio. Explaining and getting feedback from interested people creates new questions; it's a feedback loop. I get to be in a creative space when young people are beginning their most creative journeys. It keeps me in a perpetual state of discovery. Yeah, I love it.
About the Author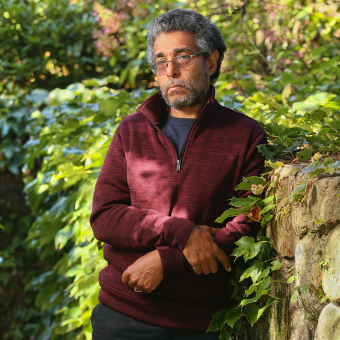 Bil Mooney-McCoy is director of worship at Gordon College, in Wenham, Massachusetts, and teaches private music lessons.