Brandeis Alumni, Family and Friends
Jon Landau '68, H'19, Tapped for Rock and Roll Hall of Fame
February 3, 2020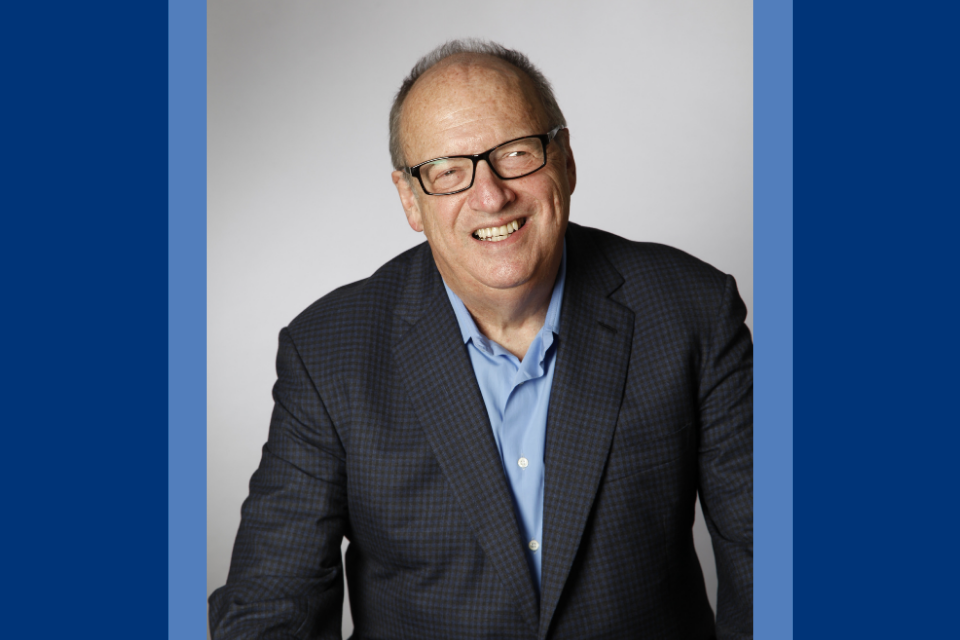 Photo Credit: Mike Lovett
These are glory days for Jon Landau '68, H'19. 
The one-time rock critic for "The Justice" who went on to become music editor of "Rolling Stone" and Bruce Springsteen's record producer and manager has been elected to the Rock and Roll Hall of Fame.
Landau, who started writing for rock publications like "Rolling Stone" and "Crawdaddy" as a Brandeis undergraduate, is noted for a prophetic review he wrote after hearing the as-yet unknown Springsteen perform at the Harvard Square Theater in 1974.
"I saw rock and roll's future, and its name is Bruce Springsteen," Landau wrote for Boston's Real Paper. 
Landau went on to become Springsteen's manager and co-producer for many of the Boss' classic records, forming one of rock music's most successful creative partnerships over more than 40 years.
Landau, 72, is to receive the honorary Ahmet Ertegun Award at the 2020 Rock and Roll Hall of Fame ceremony in Cleveland on May 2. The award honors songwriters, producers, disc jockeys, record executives, journalists and other industry professionals who have had a major influence on rock and roll.
Other 2020 inductees include Whitney Houston, Depeche Mode, the Doobie Brothers, Nine Inch Nails, the Notorious B.I.G., and T. Rex. 
Landau was co-producer for seven Springsteen albums, from the iconic "Born to Run" in 1975 to "Human Touch" and "Lucky Town" in 1992. He also has collaborated with artists including Livingston Taylor, Jackson Brown, Natalie Merchant, and Shania Twain.
He got his start as a music journalist at Brandeis, penning articles for "The Justice" and reviewing Jimi Hendrix' first album, "Are You Experienced?" in the debut issue of "Rolling Stone," released in November 1967 during his senior year.
Brandeis presented Landau with an honorary degree in May 2019.
"Here is my philosophy of art: I believe art is life," Landau told graduates in an address at the Creative Arts diploma ceremony. "And without art, there is no life. So let's all of us carry on -- creating, seeking, searching and making art a part of our lives. It's art that brings out the human in all of us."
He previously received Brandeis' Alumni Achievement Award in 2015. He also created the Jonathan Landau '68 Endowed Scholarship, awarded to a Brandeis fine arts major.
"The artistic impulse in your mind, in your eyes, in your ears, fingers, feet, brain: that matters, and it must never be taken for granted," he told Creative Arts graduates in his May 2019 address.
Related Article: Jon Landau '68 Responds to the Brandeis Questionnaire