Brandeis Alumni, Family and Friends
President Biden Nominates Deborah E. Lipstadt, MA'72, PhD'76, H'19, to Advance US Policy on Antisemitism
August 3, 2021
A leading expert on Holocaust denial, Lipstadt's new appointment aims to combat antisemitism in all forms.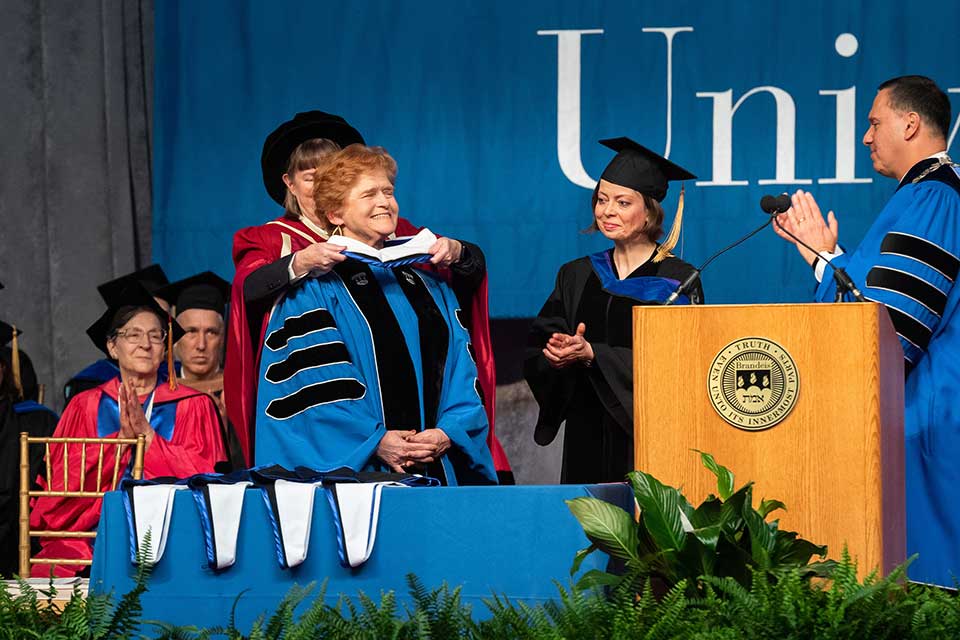 President Biden announced his intent to nominate and appoint Deborah E. Lipstadt, MA'72, PhD'76, H'19, a renowned scholar of the Holocaust and antisemitism, to serve as the administration's special envoy to monitor and combat antisemitism, a position with the rank of ambassador. Lipstadt is one of four nominees who will serve in key roles in the U.S. Department of State and the U.S. Commission on International Religious Freedom.
According to the White House, the announcement on July 30 "underscores the President's commitment to build an Administration that looks like America and reflects people of all faiths."
A leading authority on Holocaust denial and antisemitism, Lipstadt received an honorary degree from Brandeis and delivered the keynote address at the university's
68th Commencement
, when she urged the Class of 2019 to fight hate and prejudice in all forms.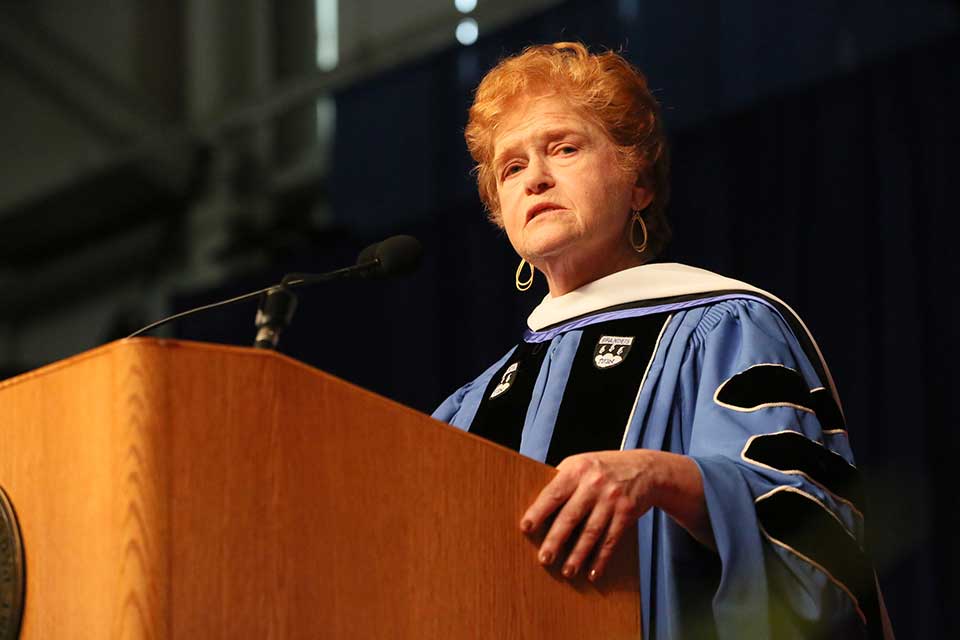 Brandeis President Ron Liebowitz described Lipstadt as "an eminent authority on the Holocaust. The quality and strength of her scholarship around issues of antisemitism are outstanding, and I can think of few leaders as well-suited for the role as Deborah. The Biden administration would be fortunate to benefit from her experience and wise counsel. We are proud to call her one of our alumni."
"Having known Deborah Lipstadt since she was at Brandeis studying with Professor Benjamin Halpern, I'm particularly delighted by this appointment," said University Professor Jonathan Sarna '75, MA'75, director of the Schusterman Center for Israel Studies and Joseph H. and Belle R. Braun Professor of American Jewish History. "Her training, her scholarship and personal experience uniquely fit her for this position, which also serves as a fitting capstone to her career."
The 5 Must-Read Books About American Anti-Semitism

Jonathan Sarna, one of the country's preeminent historians of American Judaism, offers his recommendations for anyone interested in understanding how we got to where we are today.
A professor of modern Jewish history and Holocaust studies at Emory University for more than 20 years, Lipstadt has written eight books. "History on Trial: My Day in Court with a Holocaust Denier," published in 2005, is her first-person account of her successful six-year legal battle with Holocaust denier David Irving.
Lipstadt's more recent work, particularly her book "Antisemitism: Here and Now" (2019), continues to warn the world about the ever-present danger of antisemitic hatred and violence.