Brandeis Alumni, Family and Friends
Frederick Alt '71 Endows Summer Research Fellowship for Undergraduates
April 24, 2023
His own lab experience at Brandeis set him up for an illustrious science career. Now, he's creating those opportunities for others.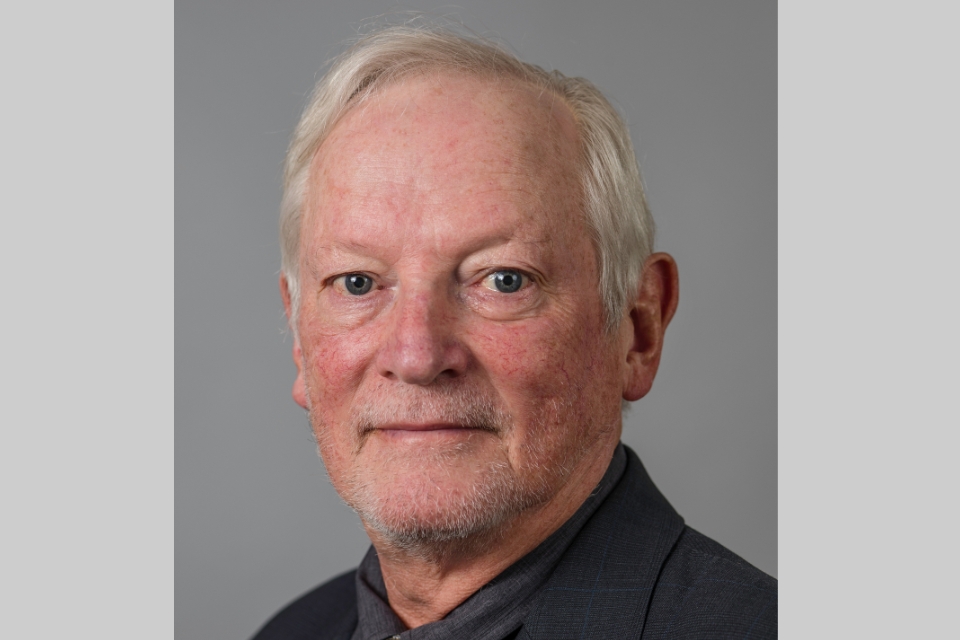 Photo Credit: Photo by Julia Zhogina
Dr. Frederick Alt '71, the Director of Cellular and Molecular Medicine at Boston Children's Hospital and Pediatrics Professor at Harvard Medical School, has endowed a new research fellowship at Brandeis to provide undergraduate biology students with essential lab experience.
The Dr. Frederick W. Alt '71 Summer Biology Research Fellowship enables students to pursue their own research experiments within the lab of a Brandeis faculty member. The fellowship includes a stipend for living and other expenses incurred during the summer.
Alt has funded summer lab work for undergraduates since 2014. With this new gift, he ensures those research opportunities are available permanently.
"In the sciences, you really need that immersive experience," says Steve Karel, Vice Provost of Research. "Students who work full time over the summer really get to learn how to participate in the research process."
Past Alt Fellows attest to the value of this experience and why it's so important that the fellowships be made permanent.
"To do research full-time is an incredible stepping stone to figuring out how you want to be involved in science and what kind of career pathways you might be interested in," says Dena Goldblatt '17, GSAS MS'17, a 2016 Alt Fellow and Ph.d. candidate at New York University.
Goldblatt adds the experience helped steer her towards neuroscience/biology Ph.d. programs. Her NYU dissertation is an extension of her Brandeis lab work, which examined genes that build neural circuits during development.
James Haber, the Abraham and Etta Goodman Professor of Biology and Director of the Rosenstiel Center, says "The summer lab experience gives students important insight into a career devoted to cutting-edge investigation." 
In 2014, Brandeis awarded Dr. Alt with the Rosenstiel Award. At the time, he donated the award funds for undergraduate research fellowships over two summers, and continued to support summer fellowships in the years after. 
"It's just such a tremendous program," Alt says. "At some point, when I had the opportunity to give back, I wanted to do so because it's so important to me and other people I know." 
When Alt enrolled in Brandeis in the 1960s, he found himself drawn to science and research, and pursued part-time lab work during the school year, which transitioned into full-time work during the summer.
Working in former Biology Professor Jerome Schiff's lab, Alt learned how to conduct experiments in the fields of plant biology, biochemistry, and genetics. That work left him well-prepared for his graduate studies at Stanford University, which included conducting cancer research.
The value of working in lab settings goes far beyond academics, Alt says. In the lab, he says he also found a welcoming environment, a collaborative community of other science students, and new experiences, including eating Chinese food for the first time. 
"It's a great experience for undergraduates to be able to work in a real laboratory, to contribute and be part of a research team," Alt says. 
The new fellowship is another effort in what has already been a busy year for Dr. Alt. He recently received Germany's top medical prize, the Paul Ehrlich and Ludwig Darmstaedter Prize, for his work on researching the immune system's antigen recognition abilities. Later this year, he will attend a science symposium in Beijing. 
He has also been busy in his positions at Boston Children's Hospital and Harvard Medical School. Last fall, he and his team made headlines after they found that an antibody they developed appeared to neutralize all COVID-19 variants. 
Decades after his first lab work at Brandeis, he is now conducting experiments with global consequences and doing what he can to ensure future scientists are prepared to do the same.
"Working in the lab and everything that goes with that sort of set me up for my whole career," he says. "If I didn't go to Brandeis, and didn't end up working in a lab, things could have been very different."