Brandeis Alumni, Family and Friends
Cheryl Pegus '84 Is Walmart's Wellness Champion
Award-winning cardiologist Dr. Cheryl Pegus '84 is using her talents and training to improve wellness at Walmart and beyond.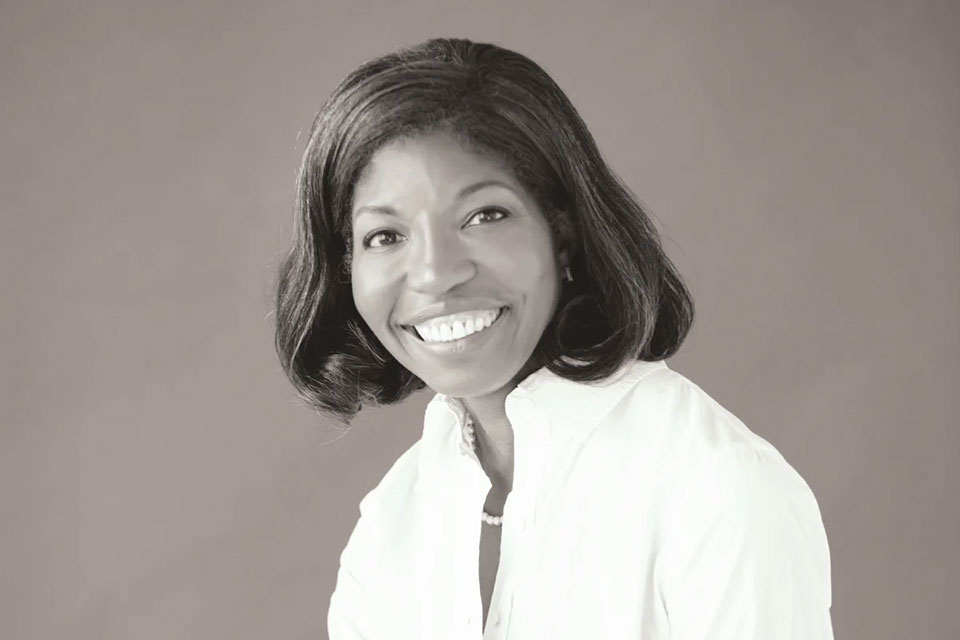 Dr. Cheryl Pegus '84 is an alumna of extraordinary achievement, both academic and professional. In November 2021, she was appointed executive vice president of health and wellness at Walmart, where she oversees healthcare solutions for customers and associates, including fostering community partnerships that help the company deliver accessible, high-quality care. She is also co-founder of A New Beat, a joint educational initiative from the Association of Black Cardiologists and the Cardiovascular Research Foundation dedicated to helping women and minorities become leaders in cardiology and to improving the cardiovascular health and careers of women and underrepresented communities.
Pegus sits on the board of the American Heart Association and is the immediate past board chair for the Association of Black Cardiologists. Prior to joining Walmart, she was chief medical officer and president of consumer health solutions at Cambia Health Solutions. In 2019, she received the Chairman's Award from the American Heart Association.
An immigrant from Trinidad, Pegus was raised by a single mom and, through the support of her family and numerous mentors along the way, she excelled at Brandeis as a double-major in biology and African and African American studies before earning her medical doctorate from Weill Cornell Medical College, where she currently offers a scholarship, followed by a Master's in Public Health from Columbia Mailman School of Public Health.
The Alumni Association connected with Pegus via Zoom in honor of Black History Month, which this year has a health and wellness focus. In this robust discussion, Pegus highlights the deep meaning that the month, and Brandeis, have for her.
---
What first drew you to the vital work of health and wellness?
I've known that I would be in healthcare for my entire life. Early on, I knew lots of people who were ill and had no access to healthcare. My grandfather became very ill and, because we could not afford and did not have good access to healthcare, as a family we took care of him at home. This experience framed my career and my passion for giving everyone, no matter their means, the best care.
How would you characterize the ways that your time at Brandeis influenced your professional path?
Brandeis was a special place for me, and I went there to be pre-med. I had an amazing counselor at Erasmus Hall High School in Brooklyn who recommended that I find a place that would be small enough to allow me to feel supported. At Brandeis that really proved to be true.
I did a double-major in biology and African and African American studies and had the support of the community to work but also to have some fun while doing it. My Caribbean heritage and my African American heritage were celebrated at Brandeis and it remains one of those communities that allows people from my background to go from where they didn't know they could do it to succeeding. I owe that to Brandeis. I tell everyone that, without Brandeis, I would not have the career I have today.
Who were your most influential professors or mentors at Brandeis who helped propel your vision for your career and who impacted your sense of possibility?
There were a number of professors — like [Professor of Chemistry Emeritus] James Hendrickson, [Professor of Economics] Ron Ferguson and [AAAS] Hillard Pouncy — and a lot of people in the dean's office as well. They would help me find scholarships, so I wouldn't need to have so many work-study jobs. When I decided to also major in African and African American studies, there were people in that department who opened my eyes. I had no awareness of history, if you will, and they all singularly contributed. It felt like very team-based support.
When professors or staff saw that I seemed overwhelmed, be it working at Gerst [Gerstenzang Science Library] until midnight or studying for a lot of exams coming up, they would pause and ask, "How are you doing? Is there anything you need?" That role modeling has carried me through my career. Everywhere I've gone to school and everywhere I work, that gold standard remains: is this a community of people who want to help each other succeed? I went to Brandeis at a young age, so a lot of the modeling of how to support others for success I learned there.
Did your Brandeis degrees blend together to bring you into medicine with a focus on health equity and is that part of what inspired you to co-found A New Beat, the non-profit that encourages women to become cardiologists?
No question, with a double major in biology and African and African American studies, I knew where I wanted to end up, and I've been blessed to work in medicine and focus on health equity. 
Brandeis allows you to grow as a person, not just academically. You're exposed to so many different people and different life experiences. I had role models who pursued careers in medicine and science. This allowed me to feel I could be successful as well. 
That's why A New Beat is important to me. You have to have people who understand some of your lived experience and can share their path to achieving their goals. The relationships that are built can last a lifetime. I have built long-term relationships that started at Brandeis and remain incredibly important to me today.  
Can you talk about how these lessons from Brandeis regarding being in a supportive environment have impacted your work at Walmart? What influence have they had on your approach to ensuring community equity and accessibility?
I would say it has deepened. I chose to come to Walmart during the pandemic and that was, for me, leaning into it. How many pandemics have we all ever seen? How do you get access to underserved communities? How do you make it easy for people to get that? How do you make sure there is cultural concordance in each of these communities, and how do you do it at scale? All independently important issues that could have jobs or research projects around them and that I've been working on through my career.
Walmart is an organization that has all of that in one. There are 1.5 million associates in the U.S. at Walmart and over 5,100 stores and over 200 million people use a Walmart every week, whether in-store or online. Just think about that scale. In each community, the people who work in a Walmart store, the associates there, come from that community, so you are working with people who know what the needs are of that community, including healthcare needs. So, it is not a learning curve that you're starting, it's really listening and making sure that you're able to fulfill the needs of the community.
Walmart has been known forever as one of those companies that has some of the best community partnerships with community organizations, with churches, with non-profits. So that infrastructure of being a member of the community—not just a leader—someone who is listening and partnering: Walmart did not have to build that during the pandemic. So that community piece existed and that, for me, was really heartening and allowed us to move quickly to reach underserved and rural communities, to address vaccine hesitancy, because it's people from the community talking to people in the community.
At the scale we knew we needed to work at, it was being able to partner with everyone from insurance companies, the NBA, the NAACP and NASCAR to medical organizations and, again, doing that at scale to address the pandemic.
Do you feel that in this context of the pandemic and through the lens of health equity, there's a way for corporations to shift the national conversation and that municipal and governmental agencies can learn from how a corporation is being headed up by someone like you in health and wellness? To learn those partnership strategies and become better listeners?
Yes, I think public-private partnerships are critical for sustainability.
What we've seen in the pandemic is that CEOs of companies are much more aware of the needs of their employee populations, not just in the office but in their communities, and that's really important. We're looking at what Walmart associates need when they're not at work, when they get sick in the middle of the night. So, we've focused on what telehealth can be, and how to take advantage of 24-hour acute and primary care. We're prioritizing mental health and encouraging our associates to ask for help when they need it. 
We're seeing leaders talk about health as the most important factor for a productive workforce and a profitable organization. When that happens, that's when everything changes. The pandemic accelerated it and there are many innovative CEOs—Walmart's CEO has been one of them—who have been on this journey for a while, even in helping to design benefits for their own associates and how they're going about scaling that and talking about it more broadly.
In April of last year, 30% of CEOs who were reporting quarterly talked about health equity. That tells you everything. It is a business issue that business processes can put into practice. Today private company leaders have to answer: "Can I reopen my office? Is it safe and am I providing the right testing and other resources?" The health and wellbeing of your employees has become something that you really have to prioritize as a leader. I think those learnings happen not just in the office but in the community and that you naturally need better, more sustained partnerships with public organizations in the community. 
I'm curious about your work with A New Beat, since that focuses on women and their part in equity. Can you talk about how that came about? Why that organization and that focus?
The definition of health equity is that everyone has a fair and just opportunity to be as healthy as possible. It is that simple. I chose cardiology for a couple of reasons. One is that I really liked the work I did in medical school and my residency in cardiology. Just think of people coming in, being able to be treated right away and really saving someone's life and watching people, young or old, really understanding the importance of taking care of their heart. Heart disease remains the number one cause of death in the world, and higher for women. For all of those reasons, I was drawn to cardiology.
A New Beat was formed to ensure that we're encouraging people to enter the field of cardiovascular disease, so it's not just what we do for the patient, but we need more people caring for a disease that impacts populations greatly. And you need to be mentored, and to feel that there's a community where you can ask the silly questions. You need to care about where research is occurring, and to hear where there are new job openings, and if something bad happens in your day you need to have a place where you can go and be comforted. That is what A New Beat provides for healthcare professionals. 
Can you touch on Black History Month and the meaning that it has for you?
Black History Month is in February, which is also Heart Health month. The combination of these have always mattered to me. Improving heart health is doable — we have the science from prevention to treating heart attacks and strokes available — and we need to continue to invest in educating and treating everyone. Recognizing your ancestors and heroes and paying it forward as often as you can is very fulfilling and rewarding. History matters, understanding how you got here and the shoulders you stand on, and recognizing and acknowledging that really matters. In February, I take a lot of time to go back and thank David Sacher, who was a mentor to me early in my career, and Lou Sullivan—all of these people, because they accomplished so many firsts. I spend time being thankful in February. And then I spend time making sure I say, "Here are the things we need to do next." 
That is beautifully said and I so appreciate you looking back at your experience at Brandeis. It's such a powerful message to current students to hear that, and I'm sure it reflects their experience on campus now.
I hope so and, again, I have lots of friends and colleagues still from my Brandeis days. People should remember that building community matters and if you invest the time in doing it, they're there for life. I hope students think about that—it's why their experience at Brandeis is so special.
It's transformative, truly.
Yes, I am a walking example of that.
About the Author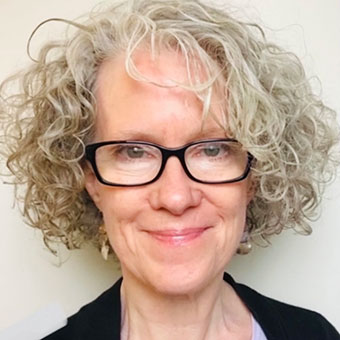 Annie is senior development writer in advancement communications. Before joining Brandeis in January 2022, she was a writer at Dartmouth College. As a longtime freelance journalist and radio commentator, she has covered art, culture, travel, and education for the New York Times, the Washington Post, the Boston Globe, Art in America, Art New England, NPR, and many other outlets. She is the lucky mom of two great kids.