Brandeis Alumni, Family and Friends
Addressing Inequities in Healthcare: Natalie Johnson '07
To commemorate Black History Month amidst a global pandemic, the Brandeis Alumni Association spoke to Black alumni who are making a difference in the fields of healthcare and health policy.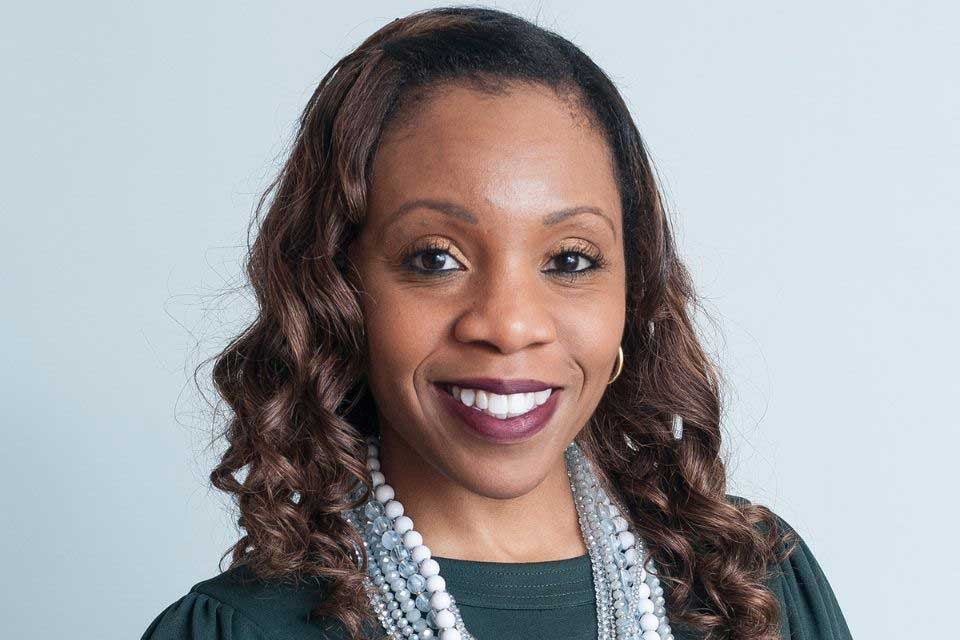 Natalie Johnson '07, is administrative director of equity and inclusion at Massachusetts General Hospital. She helps lead efforts across Mass. General to ensure that patient care and the staff experience are equitable and inclusive and reflect the Greater Boston community in which the hospital operates.

At Brandeis, Johnson majored in health: science, society and policy, with a minor in Spanish language and literature. She earned a master's degree in public health from the State University of New York at Albany. Johnson has sought out global and cultural enhancement programs during her educational training, including study abroad in Mexico and service learning in Costa Rica. She has worked at Mass. General since 2010.

She was invited by the Brandeis Alumni Association to reflect on her calling, on her efforts to address racial disparities in healthcare, and on the role that her family and her Brandeis experience played in shaping her professional path.
---
To address racial disparities in American health care, the systemic structures that are currently in place need to be broken down. We all need to take a look at how we individually can impact change. Understanding why these systems are in place is a start.

As a graduate student, I conducted an assessment of food availability by neighborhood in New York City. It was striking to observe major differences in availability, quality and price within the two city blocks separating the Black and Hispanic and the white communities. Why should individuals have to travel miles by bus to have access to quality food? Lack of access to quality food, in addition to limited income, impacts all parts of your life and health outcomes. It is a cyclical process where access, finances, and health are all inextricably connected.

Systems in this country were designed to keep non-whites at a disadvantage, whether that has meant freedom, an opportunity to obtain an education, access to good-paying jobs, the ability to progress up the career and economic ladder, or live in environments that are safe and clean. In the past, racism was overt, as in signs like "Whites Only" or "Coloreds Not Allowed". Now we see more subtle activities, but racism still exists. We need to call out and address the negative behaviors and work on dismantling the systems in place.

Healthcare organizations need to take a look at their policies and assess areas where change is needed from the top down. The healthcare system, as well as providers, need to understand that culture plays an important role in health, whether in seeking care, when to take medications, or the role of non-Western perspectives on how illness is defined. Individuals who don't trust the healthcare system are not going to seek care if they feel they are not going to be treated well or fairly or if they do not have the means. Often this leads to seeking care only when the situation has worsened.

This is a time of reckoning, which is becoming more evident to providers as they provide care during this COVID-19 crisis. We are at a pivotal time where eyes are open, ears are open, minds are open, hearts are open and pockets are open. It is an auspicious time to capitalize on this opportunity to reflect on the innermost parts, as the Brandeis motto says, and address social injustices by implementing long-lasting reform.

Racism is surely a public-health problem. The issues that have come to light during the COVID-19 crisis have always existed but have been largely ignored by the general public because there was the luxury to do so. Over the past 10 months of the crisis, the racial inequities have become more apparent when looking at social determinants of health and access to quality care. One can no longer turn a blind eye.

My family is incredibly important to me. They have provided opportunities to grow, learn and explore. My parents made a point to provide opportunities to explore, whether through camps or travel. My first trip was to Toronto, Canada, around age 3. I think these opportunities inspired my "travel itch." To me, being able to travel opens your eyes to new experiences, different ways of life and learning what is important to people from different cultures than our own. It is so important to have this diverse world view to consider other perspectives and possibly adopt components of other cultures into our own.

My education at Brandeis provided an important foundation. Having the Brandeis name on my resume has vouched for my abilities and potential and opened the door for opportunities. The education obtained outside of the classroom in conversations was just as important. Life was a continuous classroom, and building on the connections made on campus has been rewarding and refreshing.