Brandeis Alumni, Family and Friends
Improving Lives Through Medicine: Jerry Saunders II '11
To commemorate Black History Month amidst a global pandemic, the Brandeis Alumni Association spoke to Black alumni who are making a difference in the fields of healthcare and health policy.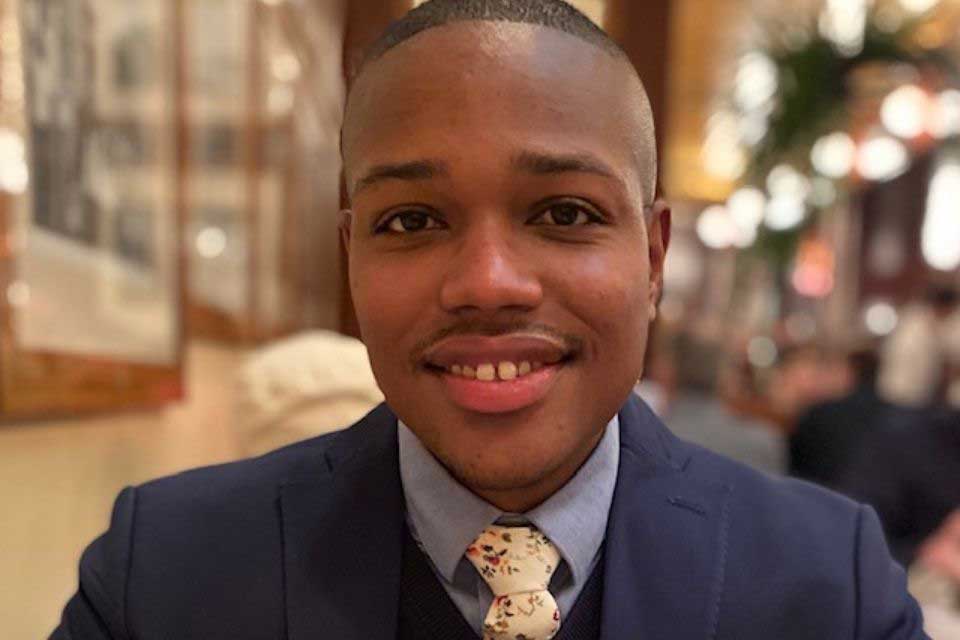 Jerry Saunders II '11, who is enrolled in the MD/PhD program at the University of Rochester, completed his PhD in pathology last year and currently is in his third year of medical school. On graduating in 2022, he hopes to enter a residency program in diagnostic radiology or pathology, with a long-term goal of establishing a career as an academic physician-scientist.

At Brandeis, Saunders was a Segal Fellow in the Heller School, double-majoring in biology and health: science, society and policy. He served as treasurer of the Brandeis Black Student Organization and was active with Live Campus, which promotes college benefit concerts to support African villages. As a Science Mentor, he advised freshmen with pre-med interests.

He was invited by the Brandeis Alumni Association to reflect on his calling, on racial disparities in healthcare, and on the part his family and his Brandeis experience played in shaping his professional path.
---

I chose to pursue a career in health for two simple reasons. I have always been fascinated by the natural world, and it has always been a goal of mine to empower and to improve the lives of others. Combining the two, academic medicine was a natural fit.

What inspired me most about my PhD research is that it was a clear demonstration of utilizing different scientific disciplines for potential future medical applications. My research focused on blood cells called platelets, which function primarily to stop bleeding and to promote healing of injured blood vessels. Platelet production requires interactions between several cell types. I studied how this process is affected by radiation, as would occur following radiotherapy, medical imaging, and environmental exposures.

I think the solution to racial disparities in American healthcare is very much intertwined with resolving racial disparities in all other aspects of society. It seems to me that it is not a mere coincidence that the most medically underserved populations also happen to be those with comparatively inadequate education, healthy- food access, jobs, and overall opportunity for upward social mobility.

Within the medical community, there is increasing awareness regarding implicit biases that may affect the way providers listen to and care for patients. This phenomenon may lead one to question whether there is a correlation between ethnicity and disease-specific prognoses.

My mother was a teacher and a guidance counselor for the New York City Department of Education. My father, a motorman for New York City Transit and an avid bookworm, gave us incentive to read outside of school by rewarding us for giving him book reports. Learning was very important in my household and we all enjoyed it. My older siblings were always eager to share their days' lessons with me and I was eager to listen.

Attending Brandeis was an eye-opening, transformative experience for me. One of my favorite professors had both an MD and a PhD. Until then, I was not aware that there were such dual-degree doctoral programs. This professor had the ability to convey complex concepts easily, paired with an easy-going demeanor. I have developed a strong interest in science communication, and I intend to make it a significant component of my career in addition to practicing medicine.