Brandeis Alumni, Family and Friends
Expanding Healthcare Access for the Underserved: Brian Gibbs, PhD'95
To commemorate Black History Month amidst a global pandemic, the Brandeis Alumni Association spoke to Black alumni who are making a difference in the fields of healthcare and health policy.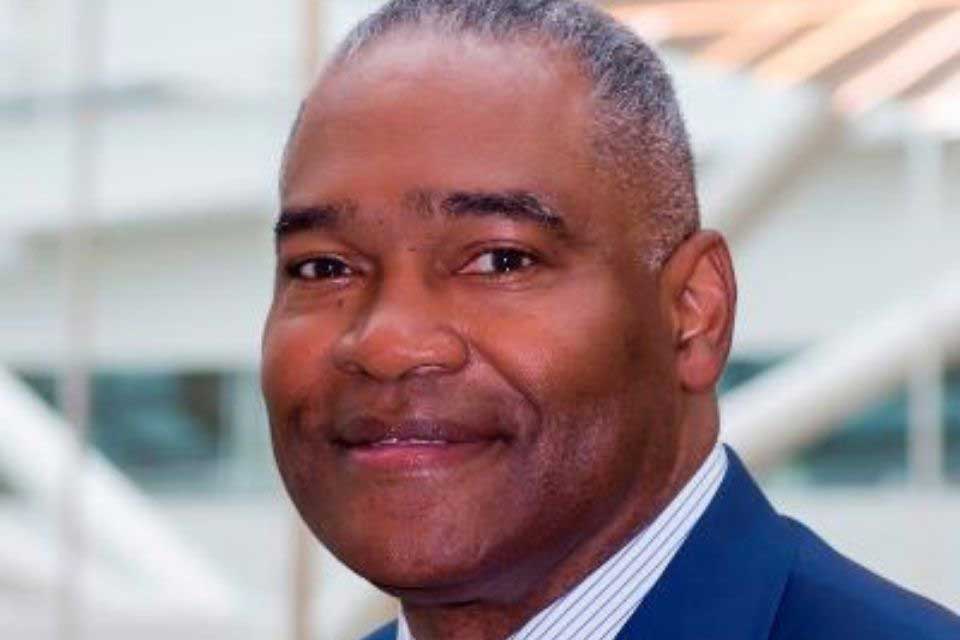 Brian Gibbs, PhD'95, is vice-president and chief diversity, equity and inclusion officer at UMass Memorial Medical Center in Worcester, Massachusetts.
Named in December to the new position overseeing diversity and inclusion at the hospital system that is Central Massachusetts' largest employer, Gibbs has held similar positions at Oregon Health & Science University, the University of New Mexico Health Sciences Center, the Johns Hopkins School of Medicine in Maryland, the Harvard T.H. Chan School of Public Health, and Florida A&M University. He co-founded Our Hearts and Souls, a community-based coalition representing more than 200 organizations in Boston's Roxbury neighborhood.
He was invited by the Brandeis Alumni Association to reflect on his calling, on his efforts to address racial disparities in health care, and on the part his family and his Brandeis experience played in inspiring his professional career.
---
I chose a career in health care because I felt it was my life purpose. Throughout childhood I was exposed to television and radio broadcasts about Dr. Martin Luther King Jr., the Civil Rights Movement and subsequent civil unrest. Without knowing it, I was drawn to social justice. Another childhood influence was going to work with my grandmother on Saturday mornings, where I observed how she meticulously cleaned homes and provided care to people who were severely disabled. These experiences impacted my decision to pursue an occupational therapy degree and work in underserved urban communities. The patients and families I cared for inspired me to think more critically about systems change and policies to improve health. My inspiration led me to The Heller School.  
A diverse health care workforce will help to expand health care access for the underserved. Increasing the number of healthcare professionals and scientists of color who select careers in medical research will broaden opportunities for research collaborations that emphasize health inequities, disproportionate health care and interventions tailored for patients and communities of color.
When I was growing up, my mother stressed the value of education, and my father laid the foundation of hard work. Between us, my five siblings and I have attained five bachelor's degrees, four master's degrees, and one PhD. From kindergarten to 10th grade, I was raised in a majority African American community and had phenomenal support from family, teachers, peers, and my church community. Shortly after starting 10th grade, we moved to the all-white side of town, and I attended an all-white high school, where I excelled in academics and sports and was accepted by my peers. While I witnessed inequities growing up, our family values and home environment helped level the playing field.
My Heller School experience generated possibilities beyond anything I could have imagined. My student cohort was an extraordinary group of talented, bright and diverse professionals who challenged and expanded my world view. My dissertation committee was exceptional as well. My dissertation committee chair, Prof. John Capitman, and my external committee member, Dr. Deborah Prothrow-Stith from the Harvard School of Public Health, were instrumental in building my confidence as a researcher. Both helped me clarify career possibilities as a leader in public health; particularly where I didn't have to lose my passion or purpose. In many ways, The Heller School felt safe; a distant home away from home.