Brandeis Alumni, Family and Friends
Alumni on the Front Line of the Fight Against Coronavirus
April 19, 2020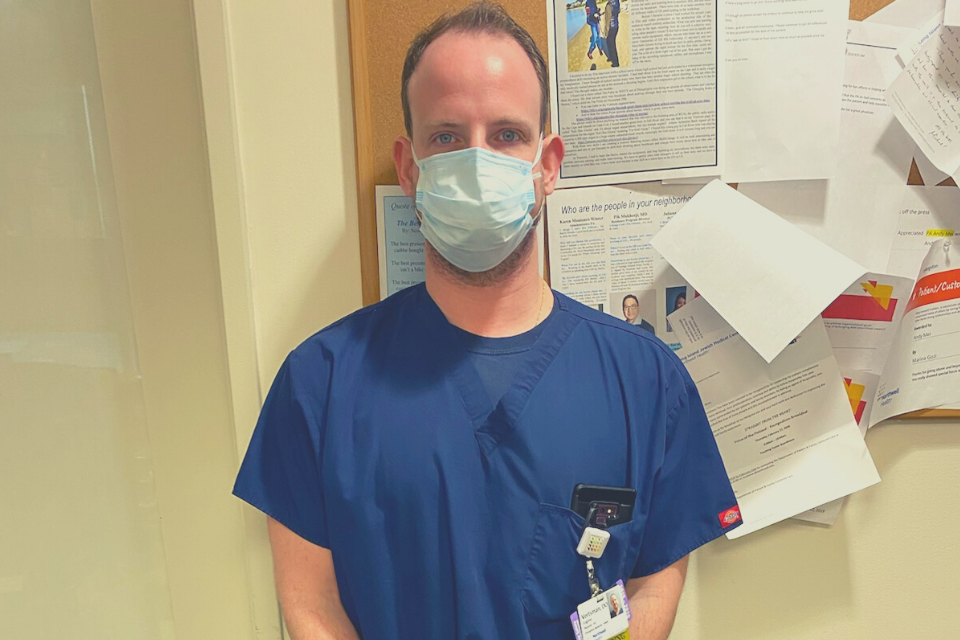 Scores of Brandeis alumni around the world are active on the front line of the response to the COVID-19 crisis, as healthcare workers, first responders, scientists, policy makers and community activists. These alumni exemplify Brandeis' founding value of repairing the world.
Many are working in New York City, the epicenter of the virus outbreak in the United States, and their efforts mirror those of Brandeis alumni doctors and healthcare professionals in the fight against the virus worldwide.
The Alumni Association invited several New York City alumni to provide dispatches from the field and reflect on living and working in the city during this pandemic.
Dr. Julia Blanter '13 is a medical resident taking care of COVID-19 patients at Mount Sinai Medical Center in New York City.
Dr. Alex Blutinger '10 is a veterinary small animal emergency and critical care specialist at BluePearl Veterinary Partners in New York City.
Dr. Erik Blutinger '09 has been treating COVID-19 patients as an emergency medicine physician at Mount Sinai Queens.
Dr. Cheryl Schreiber Lewison '85, associate director of the Department of Emergency Medicine at Queens Hospital Center in New York City, has been immersed in the fight against COVID-19.
Oluwatomi Oluwasanmi '14 was recruited by the Centers for Disease Control and Prevention to work as an analyst for the CDC's Quarantine Program in response to the COVID-19 epidemic in New York.
Shen Tong '91 is spearheading a grassroots COVID-19 relief effort to get masks and protective equipment to New York City hospitals.
Dr. Eugene Vortsman '08 is treating COVID-19 patients as an emergency medicine attending physician at Long Island Jewish, a large teaching hospital in East Queens. 
Dr. Hannah Zeltzer '12 is a second-year obstetrics/gynecology resident at a hospital in Queens, where she treats a vulnerable patient population, some of whom have COVID-19.