Brandeis Alumni, Family and Friends
Meet the 2022 BOLD 9
May 13, 2022
This year's group of outstanding young alumni are artists, activists and entrepreneurs who are driving important conversations, challenging the status quo and making waves in their respective fields.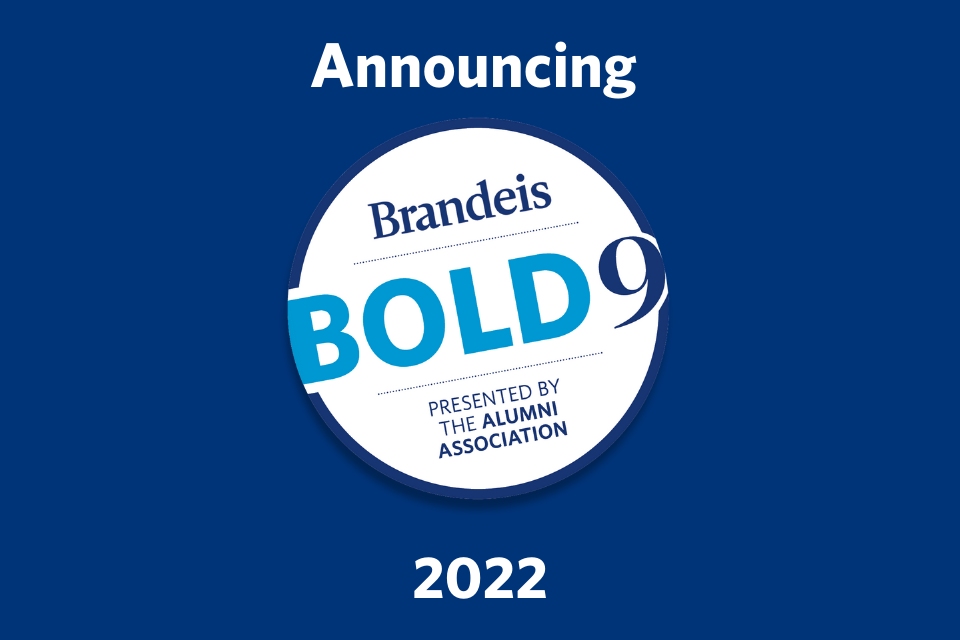 Diverse and extraordinary achievements 
They're already changing the world, in less than 10 years since graduating from Brandeis. And they're just getting started.
---
The Chinese King of Sneakers
Green Xia '15
Title: Co-founder, Shine Marketplace
Brandeis Major: Economics
Home Base: Shanghai, China
Follow: @green_xia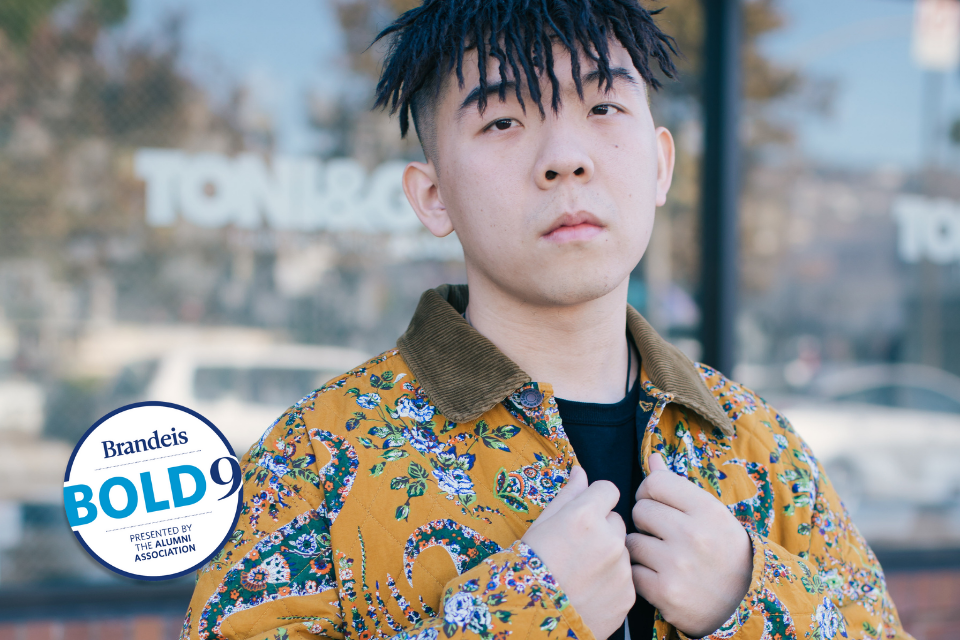 Why he's BOLD
Known as the "Chinese King of Sneakers," Jiahuan "Green" Xia '15 is the co-founder of Shine Marketplace, the first U.S.-based Chinese streetwear store with a goal of spotlighting Chinese streetwear designers and styles. He's also the co-founder of Sole Stage, a high-end streetwear chain with storefronts located in fashion meccas from New York City to Los Angeles to China. Thousands of footwear aficionados follow him on the Chinese app Douyin for streetwear and startup inspo. Xia got his start reselling sneakers and streetwear out of his Brandeis residence hall. 
In his own words
"I want to build a fashion empire. We have roots in the United States and China, the two powerhouses in the world. I think we are a unique company because we stand for unity between the United States and China. Politically, there are differences between them. But creativity is a universal language. I'm very confident my company can have a social impact."
As featured in
Xia was featured in the Business of Fashion after raising nearly $10 million in Series A funding for his streetwear incubator, Milly Rock Group. He also will be featured in the summer issue of Brandeis Magazine, coming out this June!
---
Flipping the Equation
Jessica Sanon, Heller MBA'18
Title: Founder/CEO, sySTEMic Flow
Brandeis Major: MBA in Social Policy at the Heller School
Home Base: Boston, Massachusetts
Follow: @systemic_flow
Why she's BOLD
Drawing on her own experience as a Haitian American woman in STEM, Jessica Sanon, Heller MBA'18, founded sySTEMic flow while still a student at the Heller School for Social Policy and Management. Her company bridges the gap between STEM education and math proficiency for BIPOC girls (Black, Indigenous, people of color) through academic preparation, mentorship opportunities with professional women in the field and exposure to STEM careers via experiential learning. Her organization's holistic model strategically focuses on building confidence and participation in learners, as opposed to other academic prep programs that focus primarily on test scores, to bring new, needed perspectives to STEM fields.
In her own words
"Since my time at Heller, I have conducted market research and customer surveys and learned that many BIPOC girls and women end up leaving the field because they don't have the foundational learning in math prior to going to college. And on top of that, they end up comparing themselves to their predominantly white male classmates who have had the fortune of taking rigorous math courses. So that imposter syndrome, as well as that lack of access, is really what drove me to create sySTEMic flow."
As featured in
Sanon will be featured in the summer issue of Heller Magazine, coming out this June!
---
Heritage in Song
Yoni Battat '13
Title: Nationally touring musician, composer, teacher
Brandeis Major: Music
Home Base: Newton, Massachusetts
Follow: @yoniavibattat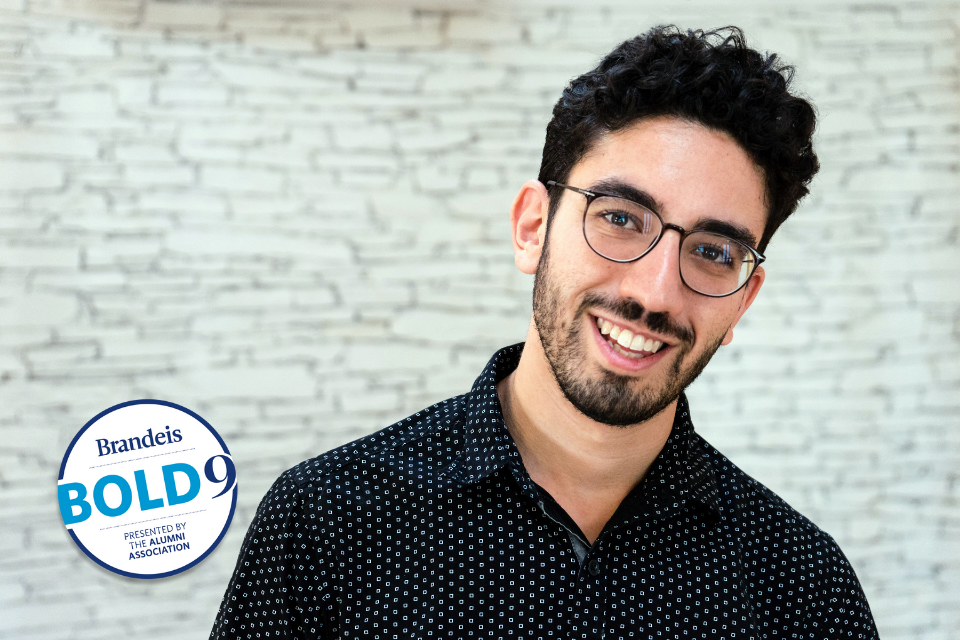 Why he's BOLD
Multi-instrumentalist, vocalist and composer Yoni Battat '13 explores his Arab-Jewish identity through music. Last year, Battat was the recipient of a new fellowship from Combined Jewish Philanthropies of Greater Boston and the Jewish Arts Collaborative, which enabled him to write and produce his upcoming album, "Fragments." This project expresses the fragmented nature of his identity using traditional Arab musical forms and lyrics in Arabic, Hebrew, Yiddish and English. This summer, he's also touring nationally with the Tony Award-winning musical, "The Band's Visit."
In his own words
"I'm inspired by the richness of my roots and I'm working to connect with my ancestors, especially my Iraqi-Jewish ancestors on my dad's side. I've always felt proud of these traditions and cultures, but haven't found much community in the United States around this part of my identity. Arab music is rich with beautifully expressive intricacies that don't exist in Western music. By representing this music in America, I hope to diversify the voices of Jewish expression and reclaim Arabic language and culture as an integral part of my Jewish identity."
As featured in
Battat was featured recently on The Jewish Experience: "The Arab Jewish Music of My Ancestors."
---
Power Over Pink
Brianna Majsiak '16
Title: Co-founder, The Breasties
Brandeis Major: English with a minor in legal studies
Home Base: East Rutherford, New Jersey
Follow: @the_breasties | @brianna_majsiak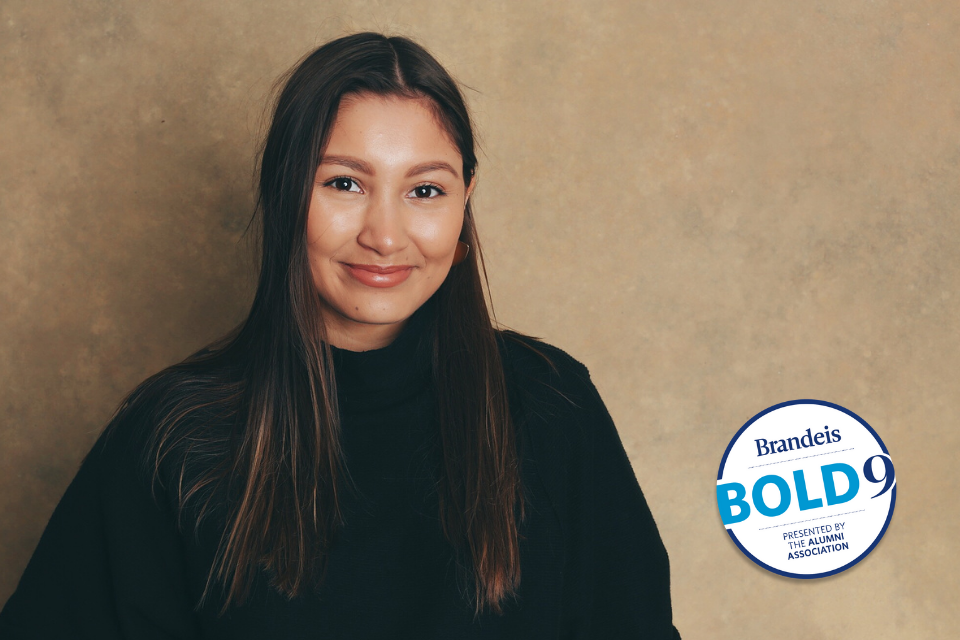 Why she's BOLD
Motivated by the childhood loss of her own mother to breast cancer, Brianna Majsiak '16 co-founded the Breasties to build a community for survivors, "previvors," "thrivers" and caregivers affected by breast and gynecological cancers. The nonprofit, founded in 2018, has blossomed quickly, growing to 46 chapters, with members in major cities all around the world, and is now beginning to fund stage 4 breast cancer research. As the company's chief content officer, she also oversees the organization's media platform, "The Peak," an information hub that helps those affected by cancer to "feel empowered when making decisions surrounding their health and wellness."
In her own words
"We're kind of merging two of my favorite worlds, where we're creating journalistic content around being young and in the breast and gynecological cancer community, we're sharing community stories, voices that aren't always shared, and also sharing medically reviewed information around common topics in the cancer community. We're creating guides to radiation, guides to chemotherapy, guides to breast reconstruction. In my own journey, the first thing you do is you go online and look for resources and you can end up in a worse situation than where you started. I'm really excited to help fill that gap."
As featured in
Majsiak was featured in the New York Times in October 2021: For Some Breast Cancer Survivors, October Is the Cruelest Month. She was also featured in the Winter/Spring 2022 issue of Brandeis Magazine: Breast Cancer Awareness for All, Year-Round.
---
Unearthing Truth and Justice
Delande Justinvil '13
Title: Biocultural anthropologist, PhD candidate at American University
Brandeis Majors: Classics and anthropology
Home Base: Washington, D.C.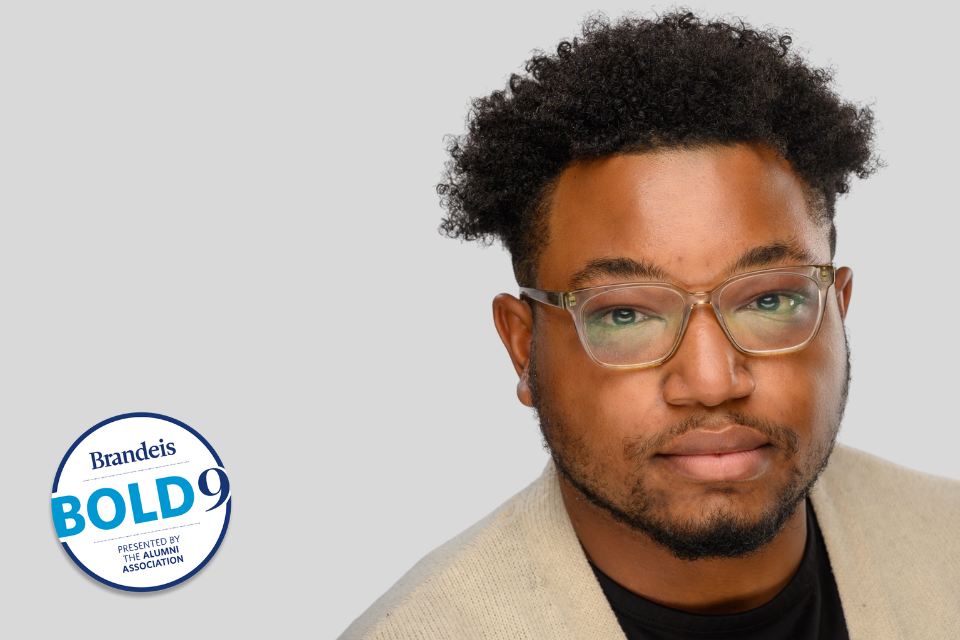 Why he's BOLD
Delande Justinvil '13 stands up for the forgotten. Through the prestigious Peter S. Buck Smithsonian Fellowship, the PhD candidate at American University is in the midst of excavating what is likely an unmarked African American burial ground in the Georgetown neighborhood of Washington, D.C. The site is evidence of how even historic racism can haunt American neighborhoods to this day, he says, as the remains there have been buried twice over since being initially discarded, first beneath what he suspects are victims of a cholera outbreak, and then once again beneath luxury homes that now occupy the land. In addition to his on-site archaeological work, Justinvil has also advocated for the ethical handling and repatriation of African American remains in the possession of universities, museums and other institutions.
In his own words
"We have these multi-million dollar houses that are part of this push-out of Black residents, and they're on top of a burial ground that was likely for poor, Black members of the community that was then re-used during the cholera pandemic. What I'm trying to bring to the fore with this project is not only trying to treat these ancestors in the best way and most ethical way possible, but to highlight the way these overlapping and interlocking forms of violence, loss and erasure plague Black life into death."
As featured in
Justinvil's consequential work recently appeared in Nature, and he was profiled by American University.
---
Reimagining the Future of Food
Sam Terris '15
Title: Co-founder, Simulate
Brandeis Major: Comparative literature, with a minor in Hispanic studies
Home Base: New York City
Follow: @simulate | @samterris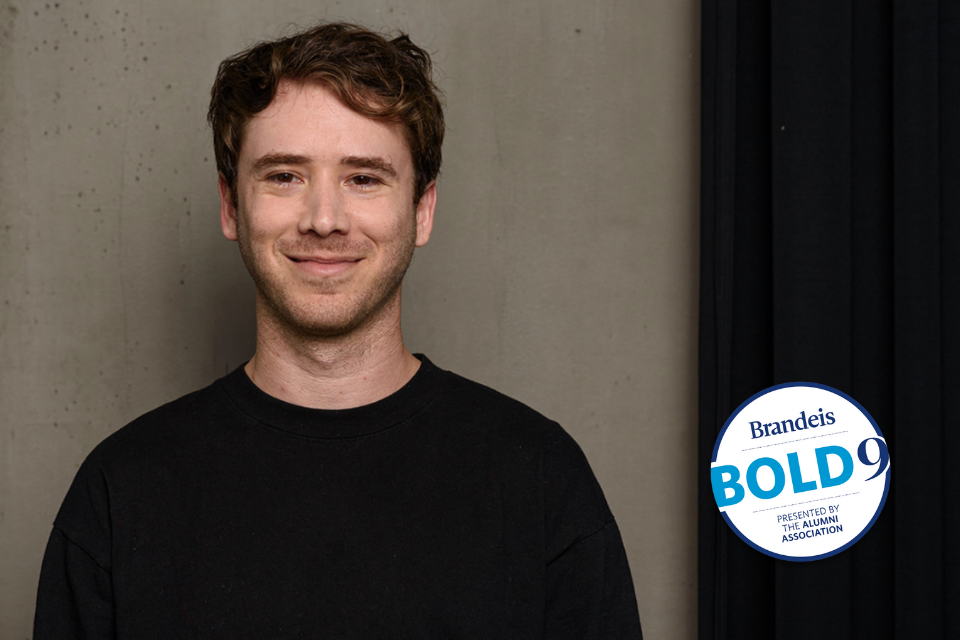 Why he's BOLD
A Forbes' 30 Under 30 honoree, Sam Terris '15 is the co-founder of Simulate, a biotechnology startup that creates plant-based foods, including a chicken-nugget alternative known as NUGGS. Terris sees Simulate as an opportunity to upgrade the world to a positive food system. The mission and the product have resonated with the public: Simulate's products are now sold at Whole Foods and Target, while the company has raised $60 million in funding from tech giants, including reddit co-founder Alexis Ohanian. Their next big release, TENDERS, will be available in Target starting May 2.
In his own words
"Two of the largest contributors to climate change are agriculture and transportation. While there have been incredible technological advancements to transportation in the last 100 years – we've gone from a Model T to a Tesla in that time – food production has remained fairly primitive. The advancements have been around making more food, faster and cheaper. A lot of this has been at the expense of the planet. My co-founder Ben and I wanted to align our backgrounds in technology with the world's most pressing programs. The food system, long overdue for an upgrade, was a clear choice." 
As featured in
Terris and Simulate Co-founder Ben Pasternak were both featured on Forbes' 30 Under 30 - Consumer Technology list.
---
Building Community Abroad
Katherine Kolios '12
Title: Executive director, Rain for the Sahel and Sahara
Brandeis Majors: Health: Science, Society & Policy and French language and literature
Home Base: Dover, New Hampshire
Follow: @RainfortheSahelandSahara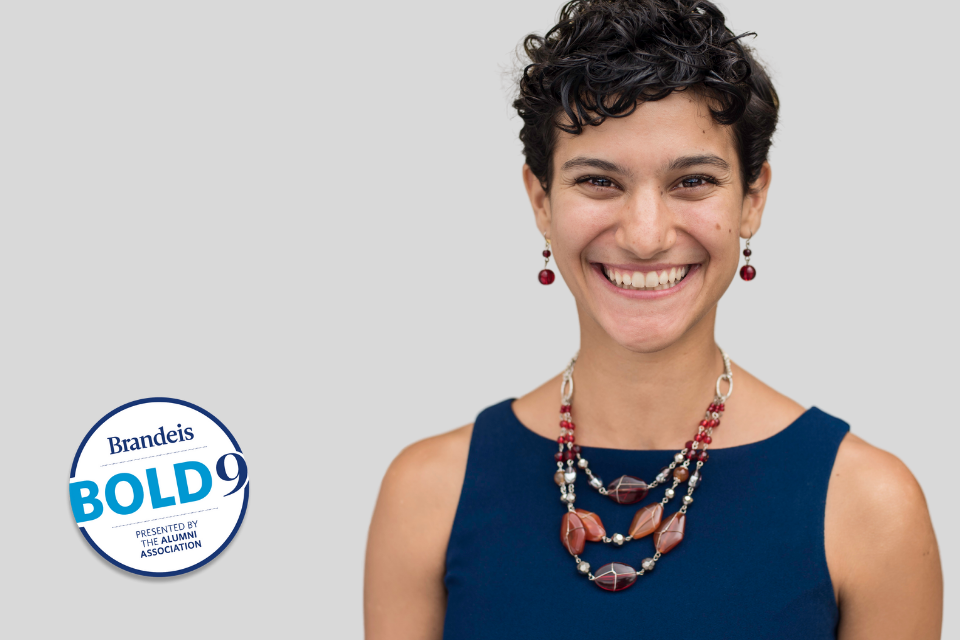 As executive director of the nonprofit Rain for the Sahel and Sahara, Katherine Kolios '12 forges partnerships with rural and nomadic people in Niger to build community access to sustainable food and water systems, education and other opportunities. As one of only two team members based in the U.S., she travels a lot between the two countries to collaborate closely with partners on the ground. And her work didn't slow down during Covid, even as both the U.S. and Niger's borders closed. During the pandemic, her organization helped community members get wash stations into schools, distribute face masks, conduct health training and more. 
In her own words
"Whatever issues you care about, whether it's the environment or women's rights, are exacerbated in parts of the world that don't have the resources we do in the United States. So if we're only giving to our neighbors, then communities that have more get more, and communities that have less get less. That exacerbates existing inequities over time. There's a part of me that just said, 'If I'm trying to do the most good in the amount of time I have, it makes sense to focus on where there's need and where the least support is being given.'" 
As featured in
Kolios was recently featured in New Hampshire Magazine's Women on a Mission issue and she authored an article on international giving and gender justice for the Boston Network for International Development.
---
Access and Inclusion for All
Marissa Ditkowsky '16
Title: Disability rights and justice activist; Staff attorney, Tzedek DC
Brandeis Major: Politics with minors in journalism and history
Home Base: Silver Spring, Maryland
Follow: @mditkowsky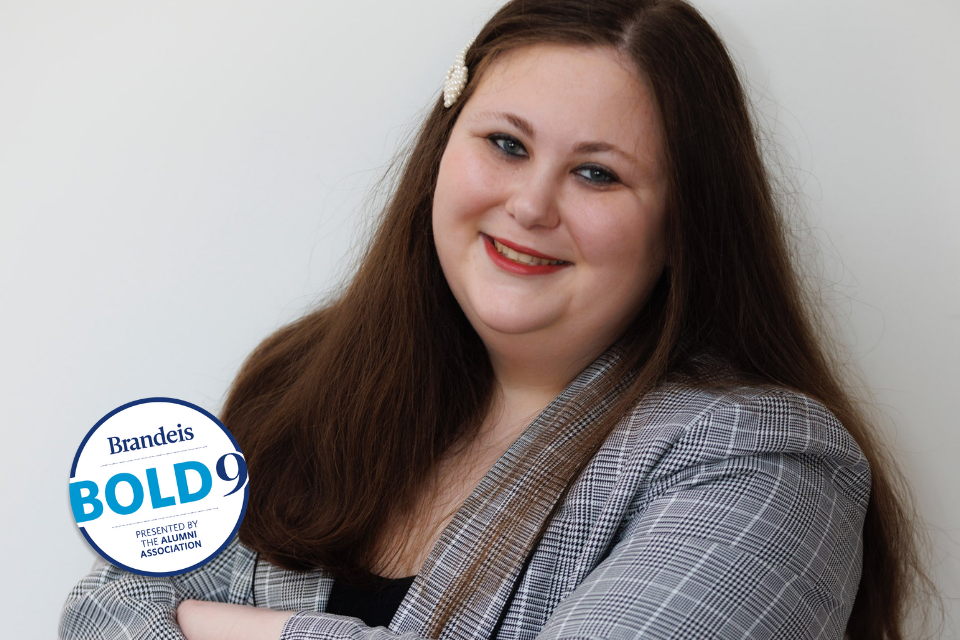 Why she's BOLD
Marissa Ditkowsky '16 is a fierce advocate for people with disabilities. As an attorney with muscular dystrophy, she understands personally the importance of making the world more accessible and inclusive. While her cases focus on disability and consumer rights, her advocacy and research outside of work, including the publication of several law review articles, span reproductive justice, higher education and workers' rights. She is also executive director of the National Disabled Law Students Association, which seeks to make the legal profession itself more inclusive, and she established the Disabilities Community Project at Tzedek DC, a nonprofit that serves low-income DC residents facing abusive and illegal debt collection and consumer practices.
In her own words
"My personal experiences as a disabled person have led me to my current field. Over the years, I've had trouble accessing accommodations; I've witnessed firsthand the inequitable treatment that disabled folks receive; and I've had to push back, be a self-advocate, and learn what the laws are and where they're deficient. These experiences inspired me to be an advocate for change in the policy space and educate folks about their rights and litigate on their behalf in the legal space."
As featured in
Ditkowsky has been published and quoted in numerous publications and media outlets. Recent articles for the American Constitution Society include: "October is National Disability Employment Awareness Month. How Can You Help Make the Legal Profession Less Exclusionary?" and "Disability Justice is Gender Justice: Acknowledging Disabled Women This Women's History Month."
---
The Bomb-Sniffing Dogs of Crypto
Dual Honorees: Asaf Meir '14 and Chen Arad '15, Heller MA/MBA'17
Name: Asaf Meir '14
Title: Founder and CEO, Solidus Labs
Brandeis Majors: Computer science and economics
Home Base: Brooklyn, New York
Follow: @asafmeir
Name: Chen Arad '15, Heller MA/MBA'17
Title: Co-founder and COO, Solidus Labs
Brandeis Majors: History with minors in politics and East Asian studies; master's in Jewish professional leadership and MBA in social policy from the Heller School
Home Base: Brooklyn, New York
Follow: @aradchen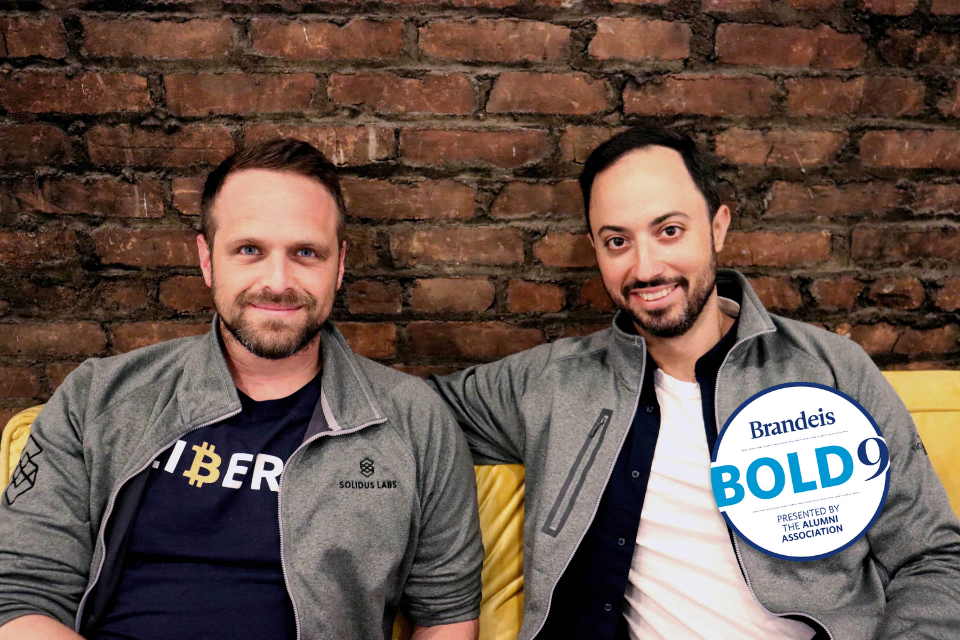 Why they're BOLD
Digital assets are terra nova for most investors. Entrepreneurs Asaf Meir '14 and Chen Arad '15, Heller MA/MBA'17, realized that, so they co-founded Solidus Labs. Their crypto-native risk monitoring and market integrity company bridges the gaps between cryptocurrency and the traditional financial world by offering crypto investors financial safeguards and protection against market manipulation, fraud and abuse. As crypto-risk monitoring tools have taken off in recent years, the company has already raised $65 million in funding and counts some of the largest names in crypto and decentralized finance among their clients. Their ultimate goal, they say, is to enable crypto's potential to inject transparency, efficiency, fairness and accessibility into financial services, by mitigating its new risks.
In their own words
"It is very rare to be on the ground floor of a new ecosystem that's being built. Most startups are usually filling a gap that exists within a well-established industry. We're working at the forefront, in the trenches of a nascent industry, and there isn't a playbook for it. What we're doing is like putting in the plumbing for the first time." – Asaf Meir

"It's an opportunity to transform the world of finance, make it better for humans and create more accessibility in a world where we have many people who are unbanked. The key to doing that is making sure that it can be safe, because without that, it won't fulfill its potential. That's what Solidus is for, and that's why I'm here." – Chen Arad
As featured in
Since its founding, Solidus Labs has been featured extensively in media publications like Reuters, Bloomberg, the New York Times, NBC News, Cheddar news and Forbes, among others. Last spring, TechCrunch reported on the firm's $20 million Series A funding, writing: "This crypto monitoring startup — 'We're bomb-sniffing dogs' — just raised Series A funding."