Brandeis Alumni, Family and Friends
Breast Cancer Awareness for All, Year-Round
Brianna Majsiak '16 pushes beyond the pink ribbon to address the real needs of all impacted by breast and gynecological cancers.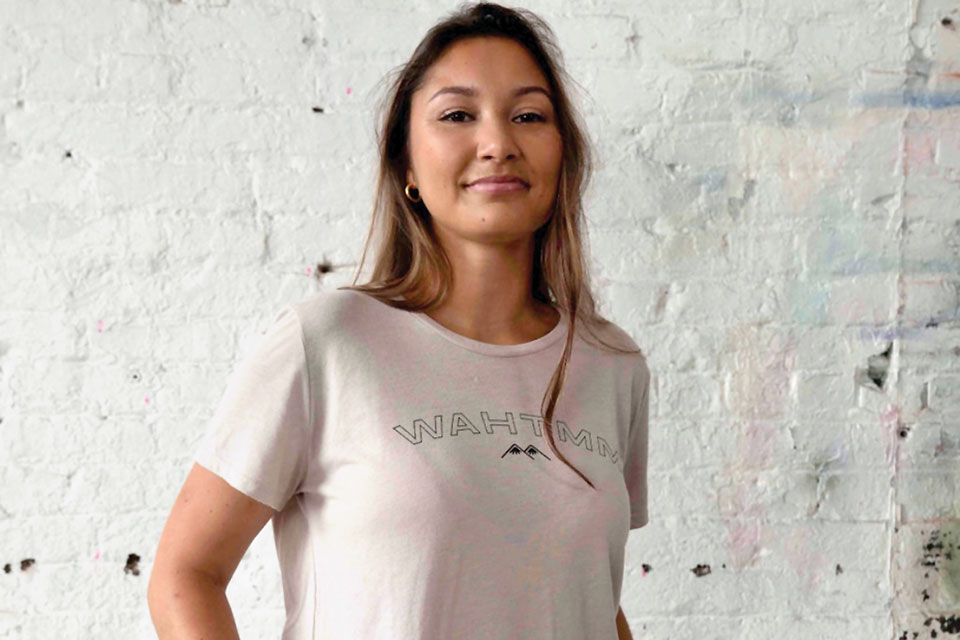 Brianna Majsiak '16 has developed an aversion to the color pink.
Majsiak, who at age 5 lost her mother to breast cancer and recently underwent a preventive double mastectomy, is among a growing number of cancer activists weary of the tsunami of pink ribbons seen everywhere in October, aka Breast Cancer Awareness Month.
As a corrective, Majsiak in 2019 co-founded the Breasties, a nonprofit community whose vigorous advocacy is year-round, welcoming survivors, "previvors," "thrivers" and caregivers impacted by breast and gynecological cancers. The group believes misguided "pink-washing" is increasingly at odds with the real needs of individuals as they navigate a disease that affects one in eight people each year. Using social media to reach young people, an audience it particularly wants to target, the group has amassed more than 30,000 Instagram followers.
"We want to support people for their whole journey," Majsiak says.
Majsiak's belief that strength and positivity come through connection has inspired the Breasties to offer free wellness retreats; its first one was held in the Poconos. "That's what inspired our twin-mountains logo," she says. "That and — well, you know — breasts."
A 2017 Columbia University School of Journalism graduate, Majsiak is an editor at the website Everyday Health. A class taught by Brandeis journalism faculty member Eileen McNamara first introduced the English major to reporting. At Brandeis, Majsiak received the Esther Kartiganer '59 Prize for Social Activism and Academic Achievement for a Justice article she wrote about Linor Abargil, a woman who was kidnapped and raped in 1998 just weeks before being crowned Miss World, who's now an activist against sexual violence.
Majsiak underwent her first biopsy (it was negative) while she was at Brandeis. She has a genetic marker that places her at a higher risk for cancer, so, after graduating from Columbia, she decided to pursue preventive surgery. Through a friend, Majsiak learned of a doctor in San Francisco who had pioneered a sensation-saving reconstruction that could be done at the same time as a mastectomy. Majsiak underwent the surgery in 2020. The surgeon, Anne Peled, is now on the Breasties' board of directors and has become Majsiak's good friend.
The Breasties has decided to start funding research on stage 4 breast cancer, and is interviewing institutes and researchers with whom it might want to partner. It's also screening potential sponsors, who now come calling in droves.
Sharing cancer awareness through the Breasties has been a powerful way for Majsiak to honor her mother, "who was so loving," she says. "I've heard from people that we're a lot alike. In my work, I feel a lot closer to her, and that's been really healing for me."
From the Winter 2022 issue of Brandeis Magazine. Read the issue for more stories of trailblazing alumni. 
About the Author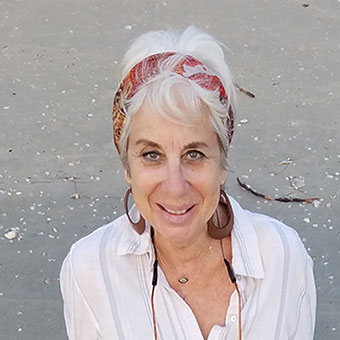 Former senior editor of Bostonia, Susan Seligson is an award-winning journalist who has written for The New York Times Magazine, The Atlantic, The Times of London, Redbook, Yankee, Salon, The Boston Globe, Radcliffe Magazine and many other publications. She is the author of several books including Going with the Grain (Simon & Schuster).