Brandeis Alumni, Family and Friends
For Trans Rabbi Lily Solochek '11, Pride 2021 Marks Need for "Culture Shift"
While the LBGTQ+ community has much to celebrate, it's been a trying and tragic year for transgender people, with a sharp rise in hate crimes and anti-trans legislation proposed in more than 30 states. The Brandeis Alumni Association recently asked Lily Solochek '11 for their thoughts on the ongoing persecution of trans people.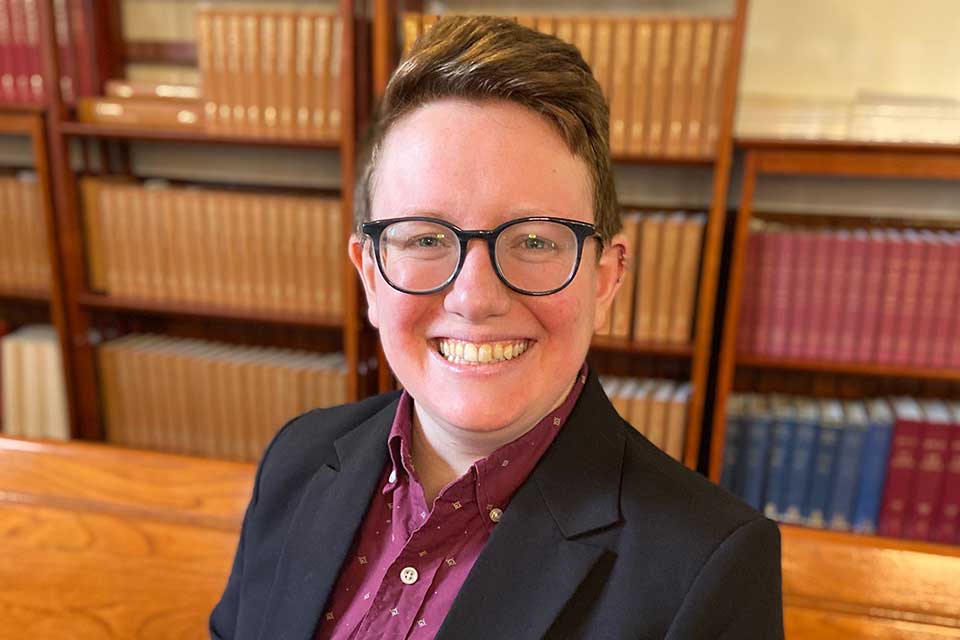 Photo Credit: Lanni Solochek
Lily Solochek '11 is, according to Solochek,  one of about two dozen out trans and/or nonbinary rabbis in the U.S. at a time when states around the country have introduced more than 100 bills designed to curb the rights of transgender people. Advocacy groups are calling 2021 a record-breaking year for such legislation. In addition, the Human Rights Campaign, a leading LGBTQ+ advocacy group, has called violence against transgender people a national epidemic; in 2021 murders of trans people are up 266 percent from last year. 
Solochek presides over Adas Yoshuron, a Rockland, Maine-based nondenominational congregation of 105 families, many of which travel as long as an hour to participate in Shabbat, holiday services and other events. "We function as a Jewish hub for all things," says Solochek, whose synagogue offers a book club, Jewish food and culture group, cooking classes, adult education as well as Hebrew school.
Solochek, who is happily married and came out in their sophomore year at Brandeis in the supportive embrace of the people they call their "chosen family" and their teachers, is a persistent, passionate advocate for, and educator on behalf of LGBTQ+ people. With the rights of trans people under particularly targeted assault, the Brandeis Alumni Association spoke with Rabbi Solochek about what can be done, beyond the rainbow flag-waving and solidarity pageants marking Pride, to advance their equality and safety. 
With the rise in anti-trans legislation and hate crimes, what has to happen to turn this troubling tide? 
It's really scary right now. We need two major shifts in our country: one is legislation that protects trans people. In the future, it would be great if we didn't need laws for marginalized people, but increased understanding that violence against us is hate crimes. The second thing is, we need a shift in our culture. It's very hard to live life when your rights are constantly up for debate. Some of that culture shift comes from trans people like myself, but it must also come from people in community leadership, people committed to making our communities safer for those who have less societal power. We need white queer people to stand up and to understand that while our queerness puts us in a marginalized group, our whiteness gives us privilege. And we need our cisgender allies to take really seriously their support for us.
What specific actions can people take?
If you live in a state for anti-trans legislation, know what bills are being put on statehouse floors, call your lawmakers and push them to vote against these bills. Allies should push their friends to do the same. In general, a cisgender person's job isn't threatened for advocating, but a trans person could have their job threatened by their advocacy. Have difficult conversations with family or friends who have implicit bias. Notice the language we use, the jokes we are told and be the one to say, "Hey here's why that's not funny." Know that the social cred you may lose is not on the same level as the risks faced by trans people.
What are some prevalent misconceptions about transgender people?
One of the most concerning is that we are seen as inherently dirty in some way, that we are not fit for polite company, and that representation of trans people in the media would make it inappropriate for families. That general idea makes people vulnerable to having their fears stoked, whether we're talking about bathroom bills or anti-trans bills. 
Proponents of the so-called "bathroom bills" often claim the legislation would protect women.  How does hearing this make you feel?
It's really hard to hear this discourse with the buzz phrase of "protecting our women" because those same lawmakers are not voting for laws preventing violence against women, they are voting anti-choice, and they are not voting to raise the minimum wage so women can rise out of poverty. This stoking of fears and scapegoating fits in with our history -- the racist legislation passed to "protect white women," for example. Trans people go into bathrooms, use bathrooms and leave. They are far more likely than others to be harassed there. 
What do you think is behind anti-trans bias that makes it so prevalent and even acceptable in the mainstream? 
On a personal level, I've stopped trying to understand my oppressors. On a professional level, I'm happy to meet people where they're at and discuss their fears. When someone overtly expresses bigoted views, as a rabbi I'd address them but not allow that hurtful speech to make its way into the community. In our congregation, I've brought in two different LGBTQ communities to help in our programming, and we offer a safe place to ask questions and to educate: We don't ask people what's under their bathing suits.
How do you feel about the inclusiveness of Pride itself, and how it has evolved over the decades?
It's good for queer people to talk to each other about what Pride means to us. Pride month has become in some ways hyper-commercialized and doesn't feel genuine to its legacy and true to Stonewall.  I'm not an expert in queer history, but our roots were about queer liberation and not just getting everyone to fly a rainbow flag. If our community is only supported once a year it won't lead to a change in violence against trans people. There's more to it than floats in a parade.
What do you see as the most urgent issue affecting trans people today?
I have lost track of deaths of trans women of color this year. They deserved to live and to be remembered and reported on correctly. We need to unpack the hatred that leads to all that homophobia, transphobia, and misogyny. We need law changes and we need the world to change and to stop having our humanity be debated or used politically. There's a loud silence around these deaths. Culture decides whose lives are expendable and not worth the time and attention.
It seems as if transphobia is reflected in some mainstream media as acceptable. Do you see this changing?
I think it's something we can change because we've seen other marginalized groups confront the idea that it's acceptable to be used as a punchline. As a Jewish person I've had my identity used as a punchline, as a queer person I've had my identity used as a punchline, It's a way that people flag that they are not an ally of the community, I think it's an interesting question why we as a society still feel comfortable using marginalized people as a punchline. I think that it could change. I'd like to live in a world where that's true.
As a Brandeis undergraduate did you know you would become a rabbi?
I went to Brandeis to get a Jewish studies degree with the intention to go to rabbinical school. It was my teenage dream. I grew up in a pretty traditional conserva-dox home in Portland, Oregon. I grew up working class. We kept kosher and went to synagogue. I had some really fantastic rabbis in my life growing up, I loved them, I loved the way they spoke and taught, and I wanted to study text, though I didn't really know then about all the other things rabbis do. 
How did your Brandeis education influence and shape your commitment to social justice?
Brandeis' legacy and focus on social justice helped shape the way I approach my work and the world around me. Many of my friends in college were activists, on local and national projects. I felt empowered by the college that when we saw something wrong with the world it was our responsibility to fix it and to make the world better for everyone. 
About the Author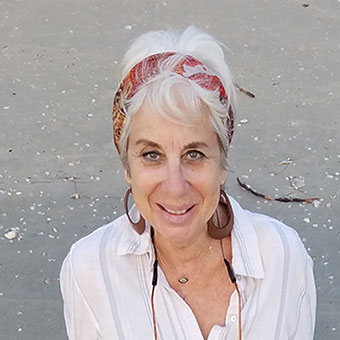 Former senior editor of Bostonia, Susan Seligson is an award-winning journalist who has written for The New York Times Magazine, The Atlantic, The Times of London, Redbook, Yankee, Salon, The Boston Globe, Radcliffe Magazine and many other publications. She is the author of several books including Going with the Grain (Simon & Schuster).