Brandeis Alumni, Family and Friends
These Young Alumni Made the 2021 BOLD 9 List
January 25, 2021
Meet the BOLD 9
The 2021 BOLD 9 list recognizes up-and-coming Brandeis alumni who, during a year unlike any other, are using social media to spark creativity, conversation and change in their fields and beyond.
Confident Storytelling
Elizabeth Cayouette '19
A summer internship turned into a dream job for Elizabeth Cayouette '19. As the lead videographer and editor for Aerie by American Eagle, she travels the world to produce video content that promotes female empowerment and positive body image, and encourages people to love themselves.
Majors: Film Studies; Independent Interdisciplinary Major
Instagram: @CayouetteMedia | TikTok: @CayouetteMedia
Home Base: Pittsburgh, Pennsylvania
View this post on Instagram
---
The Votes Are In
Sophia Warren '19
Just 25 years old, Sophia Warren '19 secured a seat in the Maine House of Representatives in November, besting the District 29 incumbent by just 230 votes. An Independent from Scarborough, she vows to work with both sides of the aisle to help Maine protect public health, aid economic recovery, emerge from the coronavirus pandemic and address the harmful effects of climate change.
Major: International and Global Studies
Instagram: @SophiaBWarren
Home Base: Scarborough, Maine
View this post on Instagram
---
Food for Thought
Galen Karlan-Mason '16, IBS MBA'18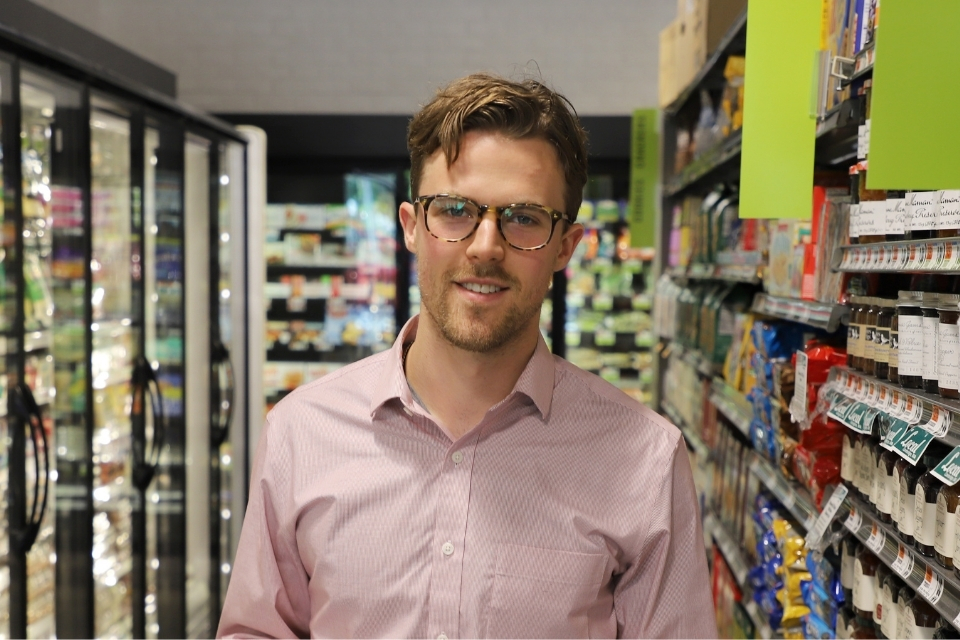 Drawing on his interests in health, environmental justice and technology, Galen Karlan-Mason '16, IBS MBA'18, launched the app GreenChoice while still a student at Brandeis International Business School. The app lets grocery shoppers make informed choices related to items' nutrition stats and sustainability, and this spring will launch a carbon-neutral marketplace that sells healthy pantry staples and snacks. Google Play selected GreenChoice as one of its Best Apps of 2020.
Majors: International and Global Studies (undergrad); International Economics & Finance (grad)
Instagram: @GreenChoiceNow | TikTok: @GreenChoiceNow
Home Base: Guilford, Vermont
---
Investing in Success
Ruben Kanya '14
Ruben Kanya '14, founder of Invested Talent and the Real Estate Experiment, is a licensed Realtor, an investor, a brand consultant and a TEDx speaker. In addition to sharing inspirational quotes and business advice on Instagram, the former Brandeis basketball player also hosts a podcast that invites serial entrepreneurs to talk about their business and real-estate ventures.
Major: Health: Science, Society, Policy
Instagram: @TheRealEstateExperiment
Home Base: New York, New York
---
Raising a Glass to Racial Justice
Claudiane Philippe '13, MA'14
Claudiane Philippe '13, MA'14, is the cause-conscious cocktail blogger behind the Instagram account @NailTheCocktail. Named 2020's Best Virtual Bartender by Boston magazine, Philippe uses her platform to educate followers on systemic racism while promoting Boston bars and booze brands with dazzling photos of signature cocktails and stylish manicures.
Majors: Health: Science, Society, Policy (undergrad); Anthropology (undergrad); International and Global Studies (grad)
Instagram: @NailTheCocktail
Home Base: Waltham, Massachusetts
---
The Future of News
Elizabeth Bruenig '13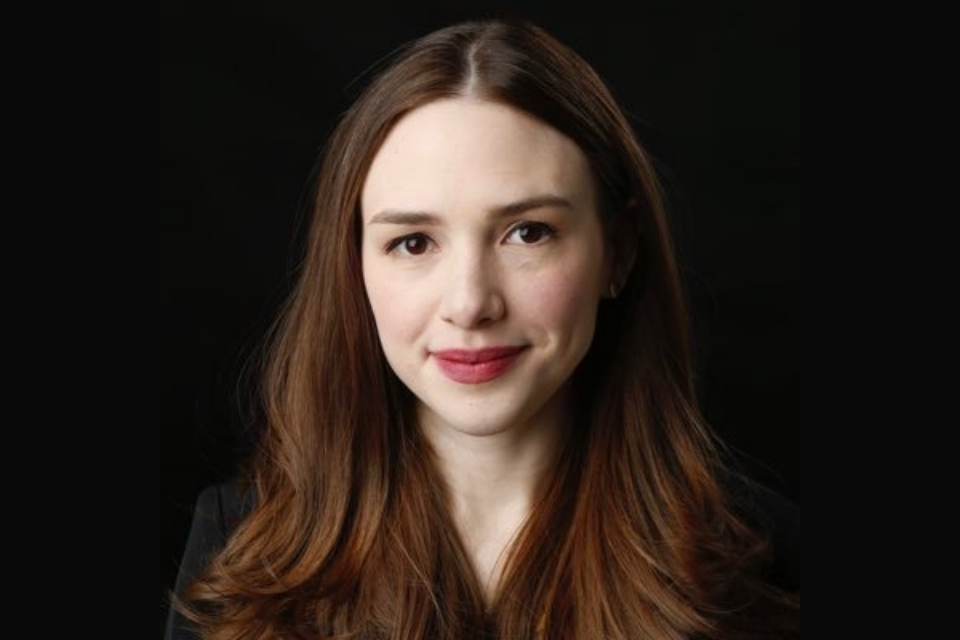 Elizabeth Bruenig '13 is helping redefine the world of news media. A New York Times opinion columnist, she writes about gender, family, class and faith, and weighs in on political and moral issues from her perspective as a socialist, a Catholic and a Texan. Bruenig was named to the Forbes 2020 30 Under 30 list and was a finalist for the 2019 Pulitzer Prize in Feature Writing.
Majors: English & American Lit; Sociology
Twitter: @ebruenig
Home Base: Stamford, Connecticut
In Opinion

"I'm not pessimistic about the future," Sen. Bernie Sanders told Elizabeth Bruenig. "We are making progress in our fight. All right?" https://t.co/hezErKkQhn

— The New York Times (@nytimes) August 18, 2020
---
Contemporary Jewish Life
Rena Singer '13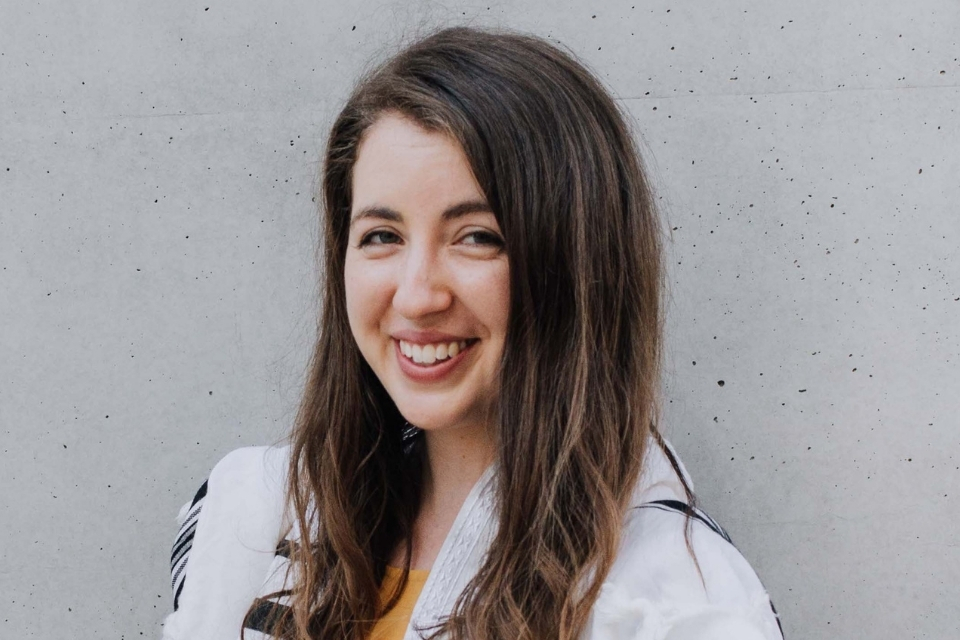 Rena Singer '13, a rabbi at Temple Sholom in Chicago, is one of the two millennial rabbis behind @Modern_Ritual, an Instagram account with the tag line "Bringing you fresh, beautiful, feminist Jewish living." Launched with the goal of making Judaism more accessible, the account isn't just a curated collection of challah pics; it's a resource for learning about Black Lives Matter, LGBTQ equity, reproductive rights and other social-justice issues through a Jewish lens.
Major: Philosophy
Instagram: @Modern_Ritual
Home Base: Chicago, Illinois
View this post on Instagram
---
Comedy for a Cause
Jesse Appell '12
The show went on for bilingual comedian and Beijing resident Jesse Appell '12, even after the pandemic stranded him in Boston. Known for using comedy to build a bridge between the U.S. and China, Appell hosted a February 2020 stand-up show to raise money to send medical supplies to COVID-affected areas in China and, from his parents' kitchen, is hosting the "Jesse@Home" talk show on YouTube for an international audience of more than 2 million.
Majors: East Asian Studies; International and Global Studies
YouTube: Jesse Appell 艾杰西 | Instagram: @whatxisaid
Home Base: Beijing, China & Newton, Massachusetts
---
Healthcare Heroes
Brandeis applauds the many young alumni working on the frontlines of the coronavirus fight. The sacrifices made by physicians, nurses, researchers, contract tracers and other professionals — many of whom have used social media to raise awareness about important public-health concerns — embody Brandeis' founding value of tikkun olam, a dedication to using one's gifts to help repair the world.