Brandeis Alumni, Family and Friends
Activism You Can Wear
Two years after graduating from Brandeis, Elana Reinholtz '11 left New York City to travel to Africa with Village Volunteers, a nonprofit organization that helps local women launch sustainable business ventures.
As a recent graduate, Reinholtz funded her travel expenses by selling bracelets, a project she called "Beads for Kenya." Impacted by her experiences abroad, Reinholtz walked away from a career in finance to expand the project into what is now Bird + Stone, a company selling jewelry for a cause.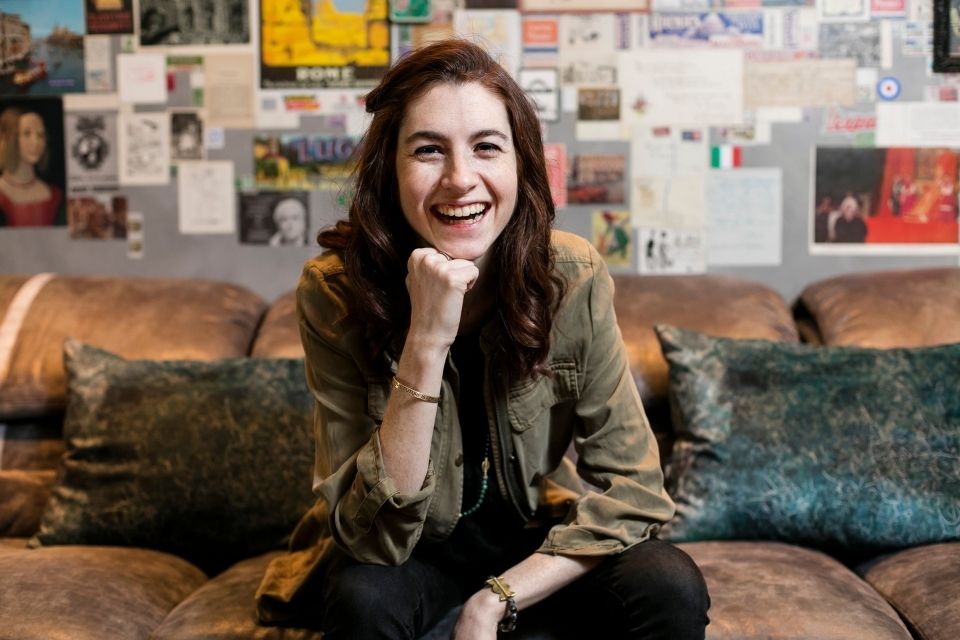 "Two birds with one stone means jewelry with an impact," Reinholtz says. "To make a change in the world, each and every one of us has to have the bird, which flies high with optimism, and then the stone, which is the grounded part."
The bracelets and jewelry she sells support various progressive causes, from reproductive health and education to racial justice and environmentalism. Ten percent of sales are donated to nonprofits advancing those causes and more than $100,000 has been donated to date. 
As a way to continue her work in Kenya from afar, she set up a line of jewelry that donates to the Sisi Fund, which means "Sister-to-Sister." The program helps women acquire micro loans to start their own businesses and lift their families out of poverty.
"Our brand is about wearing your values," Reinholtz says. "The bracelet is just a reminder — it is not the solution. It's a way to raise your hand and be reminded of an issue you care about. Our job is to arm our consumers to be change makers."
Two of the brand's most popular jewelry collections are the Black Lives Matter and "I'm Speaking" sets —the latter was inspired by Vice-President-Elect Kamala Harris who dropped the now-famous line during the 2020 vice presidential debate. These and other collections are accompanied by educational tools and emails that feature ways to help and get involved, as well as suggestions for supporting activism.
"I don't think I had intended to be a social-justice advocate, but I'm happily surprised," Reinholtz says. "Looking back, I took everything that I liked from my classes at Brandeis and subsequently created a business around it."
Inspired by an anthropology class with Professor Elizabeth Emma Ferry, Reinholtz was committed to producing her company's products here in the United States, and has partnered with manufacturers in Cranston and Pawtucket, Rhode Island, communities with a rich history of textile and jewelry production. Reinholtz has since returned to Ferry's class to speak about ethical manufacturing.
Bird + Stone operates sustainably, using upcycled brass, silver and glass in their bracelets and  beads. "We don't have a huge carbon footprint," Reinholtz says, "but we did overhaul our packaging to remove unnecessary plastic." Now, their jewelry comes in compostable cardboard display boxes.
Bird + Stone is featured in the first-ever Brandeis Holiday Gift Guide. Visit Bird + Stone's website to view their current line of products and to purchase a holiday gift for the activist in your life.
— Lauren Medeiros
Published On: November 27, 2020