Brandeis Alumni, Family and Friends
Honoring Black Alumni Who Are Changing Healthcare
February 2, 2021
During Black History Month, the Brandeis Alumni Association showcases perspectives from Black alumni leaders who, in their own callings, are helping craft the history of today.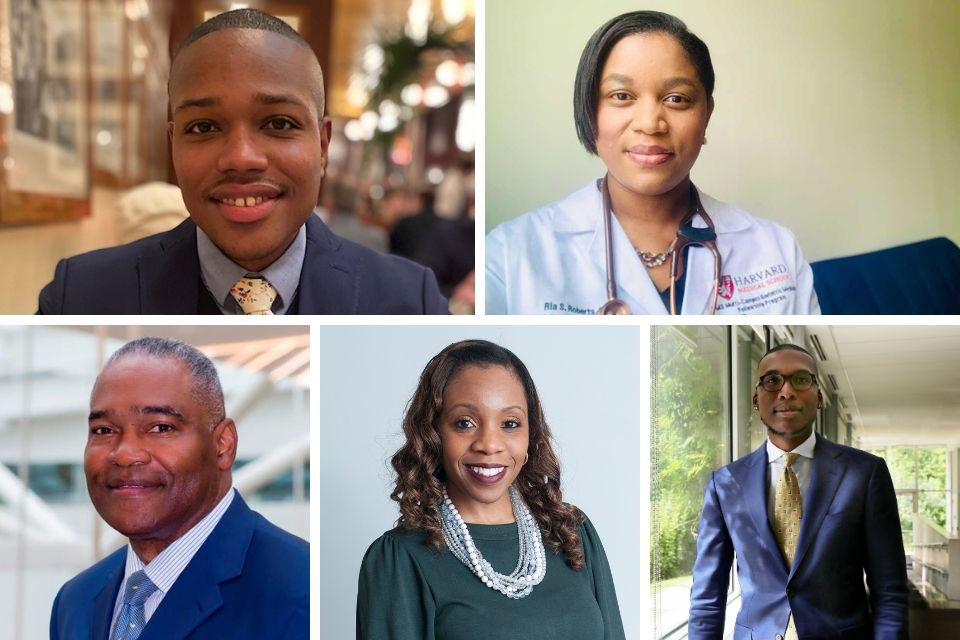 In the age of COVID, racial disparities have been thrust into relief by the pandemic, as they have in the civil unrest also afflicting the nation. Meantime, the important role played by people who have dedicated their lives to healthcare carries special significance today.
The Alumni Association invited several Black alumni who are making a difference in healthcare to reflect on the contributions they are making during these challenging times. 
Here, in their own words, are the reflections of five inspiring alumni who credit their Brandeis experience for inspiring them on their path.
Brian Gibbs, PhD'95, vice-president and chief diversity, equity and inclusion officer at UMass Memorial Medical Center in Worcester, Massachusetts.
Bishar Jenkins, MPP'20, a Congressional Black Caucus Foundation fellow in the office of U.S. Rep. Frederica Wilson (D-Florida), assisting on health policy.
Natalie Johnson '07, administrative director of equity and inclusion at Massachusetts General Hospital. 
Dr. Ria Roberts '10, clinical geriatric fellow at Harvard Medical School.
Jerry Saunders II '11, enrolled in the MD/PhD program at the University of Rochester, currently in his third year of medical school after having completed his PhD in pathology.