Brandeis Alumni, Family and Friends
Brandeis Board of Trustees Welcomes Three New Members
August 11, 2022
Marjorie H. Hass, Leonard X Rosenberg '89, and Jay S. Ruderman '88, H'18, elected to serve as Brandeis trustees.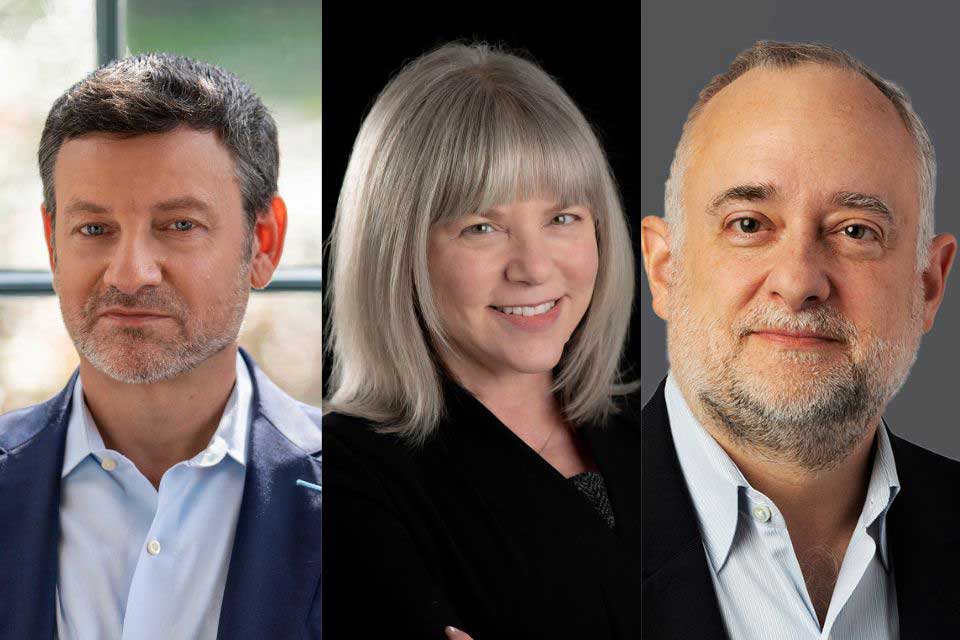 The Brandeis University Board of Trustees is pleased to announce that Marjorie Hass, Len Rosenberg '89, and Jay Ruderman '88, H'18, have been elected to join the board. Each brings a distinct commitment to the university and will serve to further propel the board's mission and duly expand the expertise of its membership.
"I am delighted to welcome our newest members of the Board of Trustees," said Brandeis President Ron Liebowitz. "Together, they bring to the board a combination of expertise in higher education, philanthropy, disability advocacy, law, and real estate. The diversity of their backgrounds and the quality of their professional experience gives us great confidence that they will make valuable contributions to the board."
Hass is president of the Council of Independent Colleges (CIC), the first female president of the CIC in its 65-year history. Previously, Hass was the first woman to hold three major positions in higher education: 20th president of Rhodes College, where she was also the first Jewish person to hold the position; president of Austin College; and provost of Muhlenberg College, where she taught philosophy for 16 years prior to becoming provost. She is the author of "A Leadership Guide for Women in Higher Education" (Johns Hopkins University Press, 2021) and holds a bachelor's, a master's, and a doctorate in philosophy from University of Illinois Urbana-Champaign. She sits on the board of the Association of American Colleges and Universities and is a former board chair of the National Association of Independent Colleges and Universities. 
Rosenberg is a partner at Mayer Brown LLP in San Francisco and Palo Alto, where he leads the cross-border real estate practice, representing foreign and domestic investors and advisors, private investment funds, insurance companies, and public and private real estate investment trusts. He graduated cum laude with a degree in politics and art history from Brandeis and a juris doctor from Northwestern University Pritzker School of Law. Rosenberg is listed in The Best Lawyers in America report. He has held several alumni leadership roles at Brandeis, including Alumni Association board of directors co-vice president; Alumni Club of Northern California president; Development Committee chair; and Campaign Working Group member. He currently serves as secretary of the board of trustees of the Berkeley Repertory Theatre. 
Ruderman is president of the Ruderman Family Foundation, a nonprofit organization that has focused funding on the inclusion of people with disabilities worldwide and educating Israeli leaders on the American Jewish community. Prior to this role, Ruderman was a leadership director for the American Israel Public Affairs Committee. From 2005 to 2006, he served in the Israel Defense Forces as a liaison between the IDF and the Jewish diaspora. Previously, Ruderman was deputy director for the New England region of AIPAC. Ruderman earned a bachelor's in politics and African and African-American studies from Brandeis University and a juris doctor degree from Boston University School of Law. 
"We are all thrilled to welcome these remarkable new members to the board. From Len's extensive service on the Brandeis Alumni Board, to Jay's generous support of innovative new initiatives at Brandeis, to Marjorie's longtime, high-level involvement in higher education, the university is indeed fortunate to have such deep devotion, institutional knowledge, and world experience further fueling our crucial work." - Lisa R. Kranc '75, chair of the Brandeis Board of Trustees
About the Author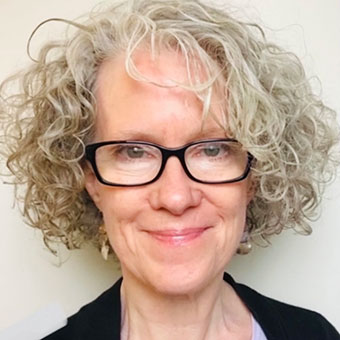 Annie is senior development writer in advancement communications. Before joining Brandeis in January 2022, she was a writer at Dartmouth College. As a longtime freelance journalist and radio commentator, she has covered art, culture, travel, and education for the New York Times, the Washington Post, the Boston Globe, Art in America, Art New England, NPR, and many other outlets. She is the lucky mom of two great kids.