Brandeis Alumni, Family and Friends
Marketing Exec Lisa Kranc '75 Elected to New Term as Board Chair
April 19, 2022
The Brandeis University Board of Trustees has elected Lisa Kranc '75 to continue serving as chair for a three-year term through Commencement 2025.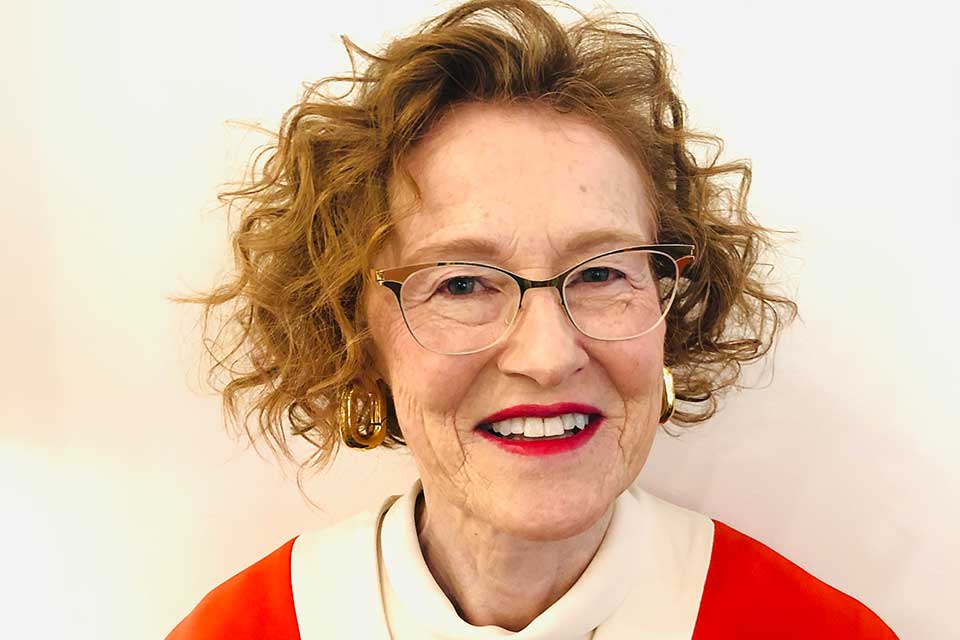 A retired marketing executive and a Brandeis trustee since 2012, Kranc is the first woman to lead Brandeis' board. She has held the role since May 2021.
"Lisa's dedication to Brandeis and her substantial experience as a trustee, combined with her business acumen honed over years in industry, make her an outstanding board chair," said President Ron Liebowitz. "In partnership with Lisa, Brandeis will be poised to celebrate our 75th anniversary in 2023 with a forward-looking lens, build momentum for the future, and achieve the goals we have outlined in the Framework for the Future."
"I'm honored to continue serving in this leadership role at an important point in Brandeis' history," Kranc said. "As we reflect on the past 75 years, we cannot rest on our laurels. As someone with experience in marketing and a proud alumna, I am eager to help my alma mater communicate its distinctive value proposition to the next generation of Brandeisians."
Kranc retired as senior vice president of marketing at AutoZone, Inc. in 2012 after nearly 12 years at the retailer. Her more than 35 year corporate experience includes senior level marketing management positions at leading US supermarket chains, most notably Giant Eagle, in Pittsburgh, Pennsylvania, and Hannaford Bros, in Scarborough, Maine. She began her career in the consumer packaged goods arena and held leadership roles in brand management at the Clorox Company and Cadbury Schweppes. Since retiring in 2012, she has served on the boards of directors in both corporate and non-profit sectors, including, most recently, at Truck Hero, Inc. as well as at Armored AutoGroup. She is also past-president of the board of the Memphis (Tennessee) Brooks Museum of Art. 
Kranc, the daughter of Holocaust survivors, is one of eight members of her family to attend Brandeis. In 2014, she endowed a scholarship in honor of her parents, Sam and Sara Kranc, Polish Jewish immigrants who, due to the war, did not graduate from high school but who instilled in her the value of Jewish education and a college degree.
After graduating from Brandeis in 1975 cum laude with honors in American studies, Kranc went on to earn her MBA from Columbia University in 1977. Prior to becoming a trustee, Kranc served as a vice president of the Brandeis Alumni Association.