Brandeis Alumni, Family and Friends
To Be Nobody But Herself
Poet e.e. cummings wrote about the challenge to be yourself in a world that's doing its best to make you like everybody else. In what has been an astoundingly accomplished, varied and culturally impactful career, Elisa New '80 has always walked her own path and credits much of this clarity and self-confidence to her Brandeis beginnings.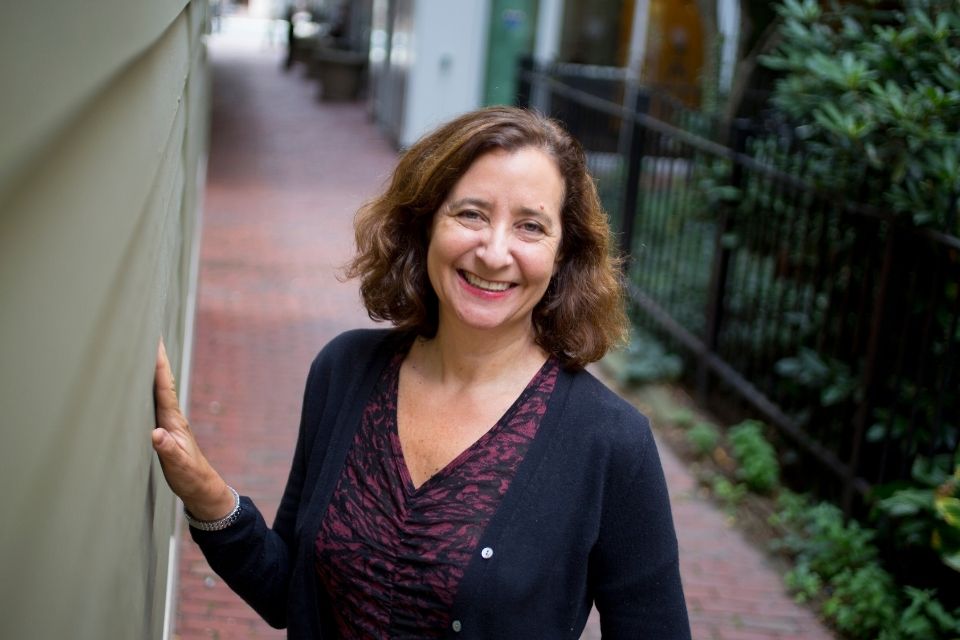 Photo Credit: Photograph by Rose Lincoln/Harvard Public Affairs and Communications
New's journey within the world of poetry reads like a lifetime achievement award intro. She is an American poetry and literature educator of more than three decades; the director of the Center for Public Humanities at Arizona State University; the Powell M. Cabot Professor of American Literature at Harvard; the creator, host and director of the innovative PBS television series, "Poetry in America"; a longtime virtual-learning innovator; and the author of five books on poetry, literature and Jewish history and numerous essays on notable American poets.
The Alumni Association recently caught up with this champion of rhythmical composition, via Zoom. She was ebullient, eloquent and excited to reminisce about her time on campus.
---
Firstly, let me say that you are a rockstar in the poetry world and I am thrilled to be speaking with you. Can you talk about how your experience at Brandeis helped shape both your relationship to poetry and the larger arc of your amazing career?
When I got to Brandeis, I was already writing poetry and was soon influenced by poetry Professor Allen Grossman, PhD'60. I was in awe of his largeness of thought and presence and generosity as a teacher. I spent hours absorbing the difficult concepts he presented. He said poetry's highest calling is that people speak to each other across time, that we galvanize our human community by writing poetry, all the way back to the ancient poets. He talked about the grandeur and moral power of poetry and I got my ambition to pursue that kind of impact from him.
Did you have other mentors at Brandeis?
Yes, my wonderful English professor Timo Gilmore and the [Max Richter Professor of American Civilization, Emeritus] Stephen Whitfield, PhD'72. Steve helped to make me an Americanist and, during my studies with him, I learned that history and culture were always going to be important to me. The formal pursuit of the humanities that I loved studying with Allen needed to synthesize history and culture, and Steve helped me do that.
You've taught in numerous contexts, including an online humanities program for high school students, which you launched five years ago. What inspired you to pursue this multi-layered approach as an educator?
I've had the privilege of working in many institutions – a liberal arts college, a research university and, now, a dynamic public university. It's all about reaching the largest number of learners I can. Building virtual programs and working with a national community is energizing. It has all been revelatory and, in this last stage of my career, I want to reach much broader audiences. I believe we're in a moment of rebuilding passion for the humanities and using the technology at our disposal is one of the best ways to do it.
Speaking of technology, in your TV series, "Poetry in America," you weave pop culture and politics into poetry, interviewing iconic guests like Nas, Bono, Cynthia Nixon and Caroline Kennedy. How does this socio-cultural approach serve the greater good of poetry?
We've forgotten early moments in American history when entertainment was reading poetry around the fire with each other. It was the modernist ideal of encountering, and wrestling with, a poem by oneself in a book that replaced communal reading around the fire. The classroom has continued to provide a space for communal reading of poetry and, in my show, I try to keep that communal experience central. I knew what it meant to be a classroom teacher but through online education, I came to understand what you can do in that space and through television to motivate and build new communities of learners.
We also forget that poetry always was about everything. Topics often now referred to as journalism used to come out in poems. The Iliad is about war. We remind viewers that poetry is about all the things you care about – politics, cities, beauty, sports, love, the past, the present, friendship, family.
How does the show spark an affinity for poetry in those who may not have learned how to appreciate it yet?
Each episode is a surprise, with multiple elements. It could be about birds but also surgery or civil war or vacations. We showcase the breadth of the poetic form, the way sports can be a tennis match or basketball game. Literary devices can scare people, so we show the fun in puzzling out topics and seeing them in varying ways. It's great when two disparate people have the same light bulb go off, too, like Bill Clinton and a 6th grader. We remind viewers that this human language you might see as just words on a page is far more dimensional.
On the topic of young wordsmiths, I've always thought the Victorian poets would have loved hip-hop and rap, since their writing has similarly complex structures, pacing, rhythm and rhyming. How do you connect the generational dots for aspiring poets?
That's the best parallel! This current interest in poetry comes from kids' focus on social justice and performing spoken word on issues they believe in. They're studying old techniques and persona and voice. But even poetry students can initially think it's like religious communion and that they don't have the right to put their voice to that. We show them that they do. Case in point, Amanda Gorman, who delivered last year's presidential inauguration poem at age 22, will be a guest on "Poetry in America" next year. Such an inspiration to young poets.
What does National Poetry Month mean to you?
Human beings are creatures of calendar, so it's useful to have this annual moment when we have the public's attention and can bring poetry to more people. And it reminds me of Professor Grossman and how he taught us to be mindful of how we use our time and to be deliberate. 
What advice do you have for current students?
Brandeis is formative. Your experiences there – intellectual, social, emotional – will impact you for the rest of your life. Honor that and understand that the relationships that feel special to you now, with friends and faculty, can last a lifetime. We sometimes think it's just a stage of life that we'll leave behind but, for so many of us, Brandeis is your cultivation – where your self-culture takes place.
The historical moment shapes you, too. I am a product of my times and Brandeis was a key part of that: Anti-apartheid protests on campus and the intense concepts of feminism that I was exposed to there were all determinative in who I became. At Brandeis, I learned to give myself permission to explore who I might become, without knowing where it would lead me. So, follow your whims and passions and they really will define who you are meant to be.
About the Author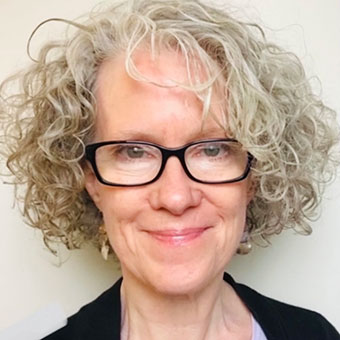 Annie is senior development writer in advancement communications. Before joining Brandeis in January 2022, she was a writer at Dartmouth College. As a longtime freelance journalist and radio commentator, she has covered art, culture, travel, and education for the New York Times, the Washington Post, the Boston Globe, Art in America, Art New England, NPR, and many other outlets. She is the lucky mom of two great kids.