Brandeis Alumni, Family and Friends
Saying 'Yes!' to the Brandeis Alumni Network
April 12, 2022
Yaron Dori '92, a lawyer, alumni board member and serial mentor, reflects on the power of the Brandeis network and the new online platform that makes it easier than ever to connect.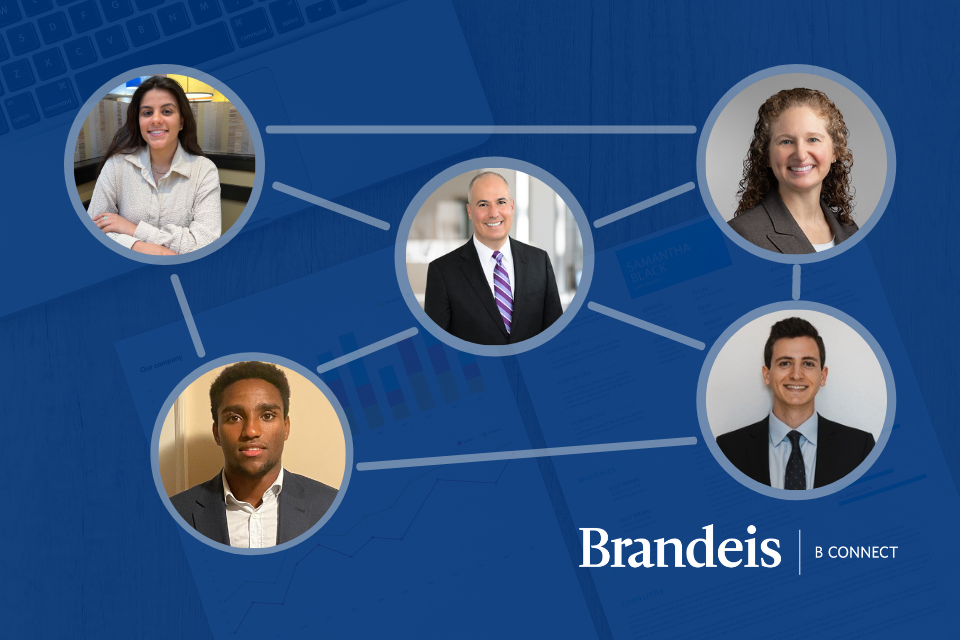 I didn't fully understand the strength of the Brandeis alumni network until I became a part of it.
 Years ago, when words like "networking" and "mentoring" started to find currency in the professional world, the process of identifying, reaching out to and connecting with Brandeis alumni for career advice could be a time-consuming, hit-or-miss task. Today, the internet, video calling and platforms like B Connect have simplified that process and have made it exponentially more effective.
I know this because I hear from Brandeis students and alumni several times each year. And whenever someone reaches out to ask if I would be willing to provide them with career advice, I always say "yes!"
It turns out that I am not alone.
"It's really amazing that the people I contacted were very responsive and willing to talk," observed Lucy Gottfried '23, who reached out to me and others during her junior year to seek advice about applying to law school. Lucy found us by searching the Alumni Association Board of Directors website.
"Alumni should be promoted more as a resource to students," she told me recently.  "Now I have these connections that I can reach out to."
Jared Bivens '21 agrees. "The Brandeis network was very, very helpful in helping me prepare for law school," he shared when I caught up with him earlier this year. Jared used B Connect and LinkedIn to identify 24 alumni, primarily in California and New York, who practice law. He reached out and ended up speaking with 16 of them. "Everyone was keen on helping me," he said.
Networking when you need it
Jared told me he did not use these networking tools while he was a student because he was not sure what he wanted to do or even what questions he should ask. But he knew that Brandeis provided a community on which he could rely.  B Connect facilitated "the most significant networking I have ever done," he explained, expressing gratitude for the "pure number of people willing to help" and for "the quality of [their] help."
These networking resources, of which there are many, do not just benefit future lawyers. During her senior year, Hannah Muhlfelder '20 also sought out members of the Alumni Board for career advice. She had one job offer awaiting her at graduation, but she was seeking additional advice on whether and how best to pursue her passion for environmental justice.
Hannah and I discussed ways in which she could position herself better for opportunities in environmental justice, and today she is reveling in her position as a program manager at Groundwork Lawrence, an organization that focuses on environmental and open space improvements, healthy food access programs, youth education, employment initiatives and community programming and events. She also has started contributing to the fabric of the alumni network by volunteering to interview prospective Brandeis students as a member of the Alumni Admissions Council.
Beyond career advice 
While networking with members of the Brandeis alumni community can garner clear job-related insights, it also can result in other types of professional development. A conversation I had a couple of years ago with one Brandeis student — who initially reached out to me for some quick job-related advice relating to her first-ever summer internship — resulted in several subsequent, lengthier discussions and email exchanges about financial planning and long-term career development. I later sent her some articles and book recommendations. The Brandeis alumni network offers more than just career advice; it can offer life lessons. 
And students are seeking out these life lessons earlier than ever.
Although Degefe McCracken-Bradley '25 is relatively new to the Brandeis community, he did not wait long before consulting with Annabelle Gualdoni, a teaching fellow and lecturer in the Brandeis Legal Studies program, about ways to connect his nascent academic life to his future career plans. She was among those who suggested that Degefe use B Connect to identify and reach out to alumni working in law and finance for advice.
Even in his first year of college, "there already is a lot of chatter about resume building," Degefe told me. B Connect provided him with a way to identify alumni who could help him do that.
Community for a lifetime
These tools are not just for students. Eva Novick '99, who spent a number of years as a senior assistant attorney general in Oregon, reached out to me last year when she was looking to leave state government for a position in the private sector.  "I kept receiving reminders to sign up [for B Connect]," she explained when I asked her how she found me, "and when I did, I found your profile, which was a good fit for me in the right area." 
I connected Eva, a data privacy lawyer, with a former colleague of mine who had relationships with a range of technology companies. That led to further conversations that prompted her to realize that gaining law firm experience was the right next step for her career. Eva subsequently landed a position as a privacy lawyer at Foster Garvey, a national firm, where she practices today.
---
Five ways to say 'yes!' to the Brandeis alumni network
Sign up for Brandeis Connect, the online networking platform exclusive to the Brandeis community, at www.brandeisconnect.com.
Provide specifics about yourself in your professional profile and indicate that you are willing to speak with others.
Provide actionable guidance if you can, but recognize that even information about mistakes you made along the way can be helpful to others.
Consider whether those in your own professional network might help; if so, facilitate connections between people.
Say "yes!" when asked to ensure that the power of the Brandeis alumni network grows stronger.
About the Author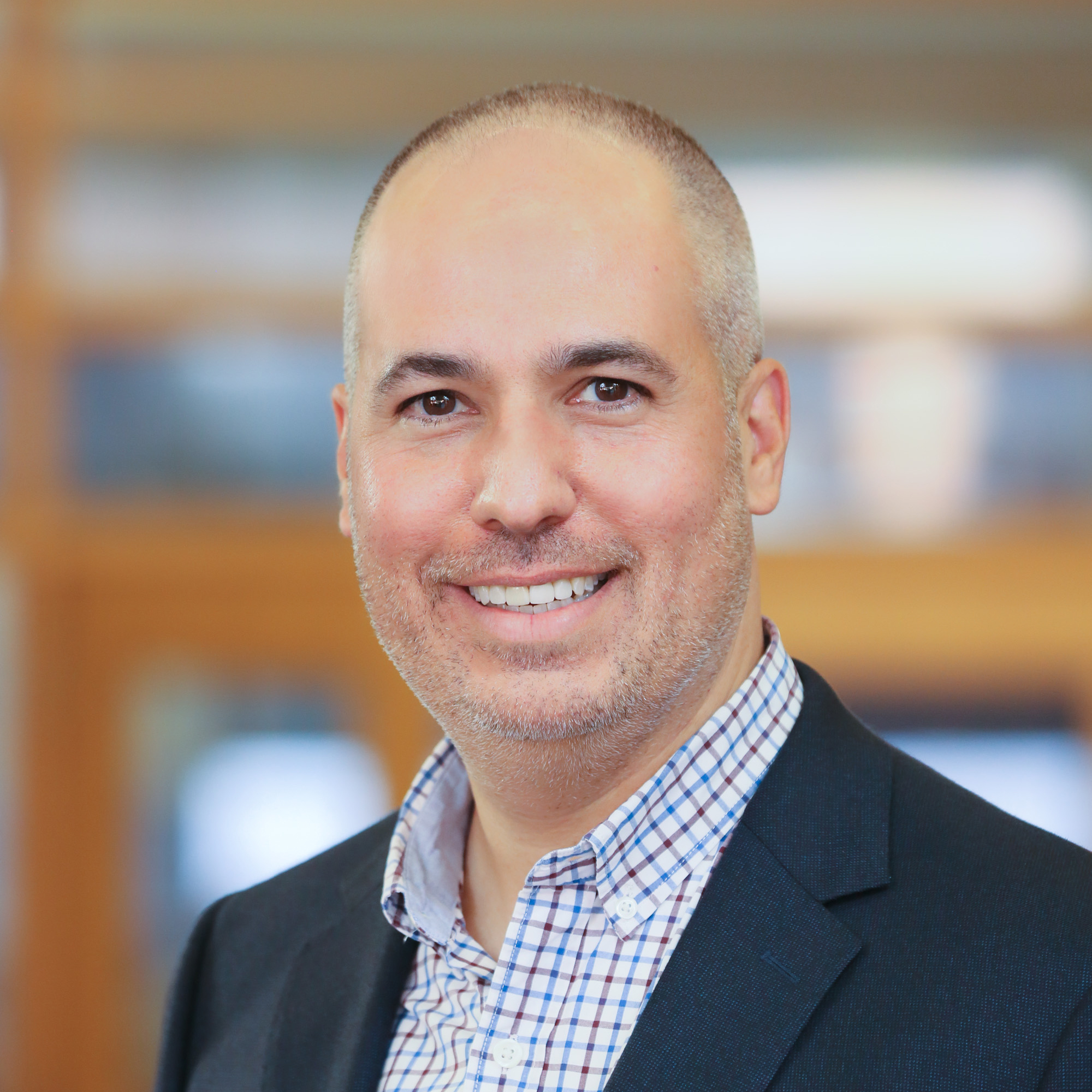 Yaron Dori '92 is a partner at Covington & Burling, in Washington, DC, with 25 years of experience in telecommunications, privacy and consumer protection law. He volunteers his time as a member of the Brandeis Alumni Association Board of Directors, and routinely connects with Brandeis students and alumni seeking advice on careers in law. Reach out to him on B Connect or LinkedIn.