Brandeis Alumni, Family and Friends
Looking for Brandeis Alumni? They're in All the Best Places
October 26, 2021
The 'deis' are heavily loaded in favor of our alumni, says Steve Rabitz '92, who shows that we can't underestimate the power and influence of the Brandeis network.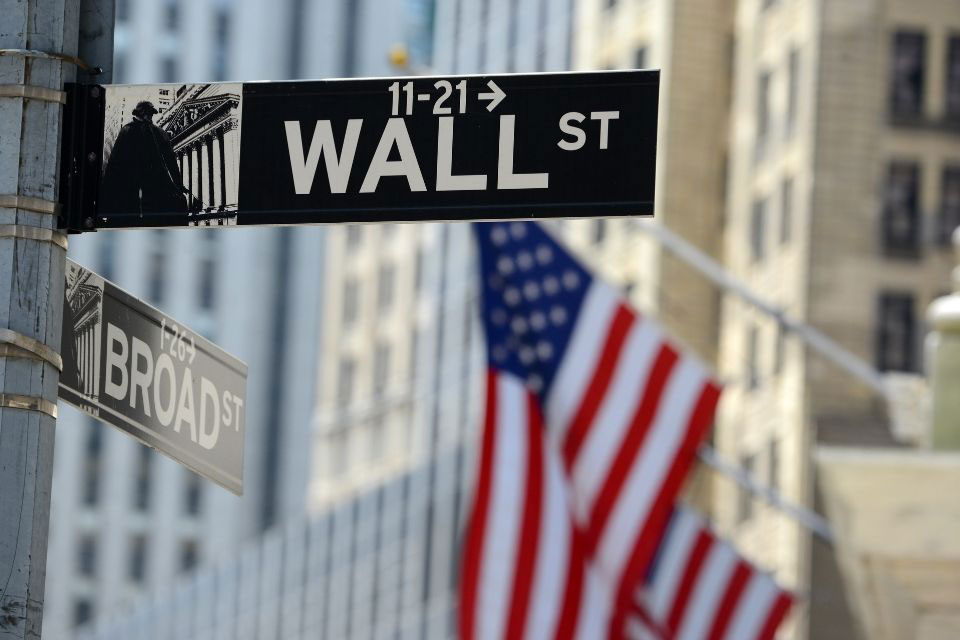 Several years ago, I had the good fortune to join the Brandeis Alumni Association Board of Directors, a very special group of accomplished and diverse alumni from all walks of life who, like me, want to serve as proactive ambassadors for their alma mater. The voices that come from the many classes, the many perspectives, the many backgrounds and the many experiences are inspiring. But I also learned how much we may underestimate the depth and breadth of the reservoir of talent and achievement that our community has produced. My work on the board contributed to this light-bulb moment, but so did a recent experience outside of it.
It's a Small World
It turns out that accomplished Brandeis alumni just may be all around you, without you even knowing. That happened to me when I discovered, quite by chance, that all along, right in front of me, I have five fellow Brandeis alumni as my partners. Practicing in "BigLaw" has more than its fair share of daily surprises. But the truth is that I shouldn't have considered it a coincidence to find myself among fellow Brandeisians in such high concentration. I had come to trust and appreciate each of these individuals well before knowing about our common educational association; but perhaps that is why it didn't surprise me when I learned that we had this in common. As we caught up on our shared affection for the university, I could see quite clearly that Brandeis was a key ingredient in each of our success stories.
That this discovery occurred while separately engaging in work on behalf of the alumni board to more deeply tap into our community's reservoir of talent left me thinking, "Is mine a unique experience, or are successful and accomplished Brandeis alumni more ubiquitous than one might think?" With fellow valiant board members and the help of Brandeis advancement staff, we had already been testing this hypothesis by mining our databases and refining and organizing the information available to us in new ways. What we learned is that there are accomplished and notable Brandeis alumni almost everywhere, but that many Brandeis community members may not realize they are nearby. No doubt this is because these notables are often humble. But make no mistake: We discovered there is a lot to be humble about.
Although our findings are true across virtually every profession, endeavor, science and art, I will just share some sources of pride that we found in the legal and financial services worlds, since those are the ones with which I have been the most professionally involved.
Points of Pride: Legal Sector
Private Firms
To start with law in the private sector, Brandeis graduates can be found at senior levels of virtually every major prestigious law firm, including those that are ranked in the coveted Chambers and Partners. Taking a sampling of just those firms based in or with a principal office in New York, this would include firms like Wachtell, Lipton, Rosen & Katz LLP, Skadden, Arps, Slate, Meagher & Flom LLP, Fried Frank, Harris, Shriver & Jacobson LLP, Debevoise & Plimpton LLP, Cleary, Gottlieb, Steen & Hamilton LLP, Weil Gotshal & Manges LLP, Latham & Watkins LLP, Willkie Farr & Gallagher LLP, Kirkland & Ellis LLP and Milbank LLP, not to mention my own (Dechert LLP). Many Brandeis graduates are department heads, or as a case in point, senior leaders, like the deputy chair of Paul Weiss, Rifkin, Wharton & Garrison, LLP. "Biglaw" firms like these in New York will be instantly recognizable to those who swim in that pond. But of course, we all know that New York is not the only legal mecca, and that the size of a firm is not synonymous with quality. There are countless success stories across the country in other metropolitan areas, including Boston, Chicago, Los Angeles, Philadelphia and Washington, D.C., at large, medium-size and smaller firms, filled with alumni of recognized distinction and notoriety in many important fields.
In-House Counsel
No less impressive are the many alumni who serve (as I had done for part of my career) as in-house lawyers. What aspiring Brandeis pre-law student wouldn't be proud of the fact, just to drop a few corporate names, that he or she attended the same institution as the general counsel at the Walt Disney Company, the deputy general counsel and former head of the fixed income currency and commodities legal function at Goldman Sachs, senior tax counsel for credit at Apollo Global Management or executive vice president and general counsel at Showtime Networks Inc?
Judges and Justice-Seekers
Of course, who also wouldn't be equally proud of the fact that one's fellow alumni are federal judges and, in some cases, chief judges and justices of the highest courts in key states? Those seeking a career in public service would be in good company with alumni who serve as U.S. attorneys  — perhaps one of the most coveted legal jobs around. And Brandeis graduates who go on to make their mark serving the public interest could do a lot worse than the director of the American Civil Liberties Union of Massachusetts; the former president of the Center for Constitutional Rights, who spearheaded the filing of Rasul v. Bush, the first lawsuit challenging President George W. Bush's wartime detentions of terrorism suspects at Guantánamo Bay; or an alum who created a mechanism to permit gay-rights supporters to offset their purchases of Chick-Fil-A with donations to charities that support the LGBTQ community. Our graduates' presence on the faculty at top-tier law schools, including Stanford, Harvard and New York University, is also inspiring.
Points of Pride: Financial Sector
Earlier in my career, I served as an in-house counsel for several large investment banks. Having personally come upon many alumni in key senior business positions during these stints, it was refreshing to reach the same conclusions as I had about our alumni's success in law. 
Very few universities can boast as alumni the founder and co-president of BlackRock, the world's largest investment management firm; the current head of North American operations for PIMCO, another of the largest global investment management firms; or the former CEO of Wellington Management, another prominent top 20 global investment management firm.
Not impressive enough? How about also having an alum who served as CEO of E-Trade Financial Corporation or who co-founded and served as CEO of Case Shiller Weiss, producer of the Standard & Poor Case-Shiller Index?
Still not enough? How about the co-chief operating officer of AQR Capital Management, one of the most prominent alternative investment fund managers in the world, or the chief financial officer of Bain Capital Credit? And speaking of our research, we found one of our alumni is head of global research at Bank of America Merrill Lynch. Another served as the global head of tax for Goldman Sachs; another is chief financial officer at Devonshire Investments, Fidelity's private equity arm; while still another serves as the head of Prudential's longevity reinsurance business. 
Brandeis' penetration in the financial services sector seems to require a slight adjustment to a commonly-used industry disclaimer: The past and current performance of our alumni should inspire confidence (and be indicative) for the future.
The Common Denominator
Although the information I present is by necessity limited to these specific fields, I can assure you that we found comparable results across many other professional, academic, scientific, medical, commercial and governmental efforts, let alone across the arts, through philanthropic and advocacy work and almost every other category of endeavor we looked at. We discovered that our alumni of accomplishment are not monolithic, and that they come from a variety of different backgrounds. In this respect, they mirror the inclusiveness of the board and the respect for different opinions and perspectives that the university is proud of. But they surely have something in common, even if characterization is elusive. Whether or not the secret to so many successes is in the Brandeis water or can be found in its academic rigor, its emphasis on critical thinking or the value it places on open inquiry and tolerance — traits sadly out of favor as of this writing —I would not pretend to know. But what I do know is that Brandeis notables abound, and as the university approaches its 75th year, its legacy and its progeny are part of its truth, and yes, it is quite clear even unto its innermost parts. Most importantly, you may not have to look too far to see it.
Look No Further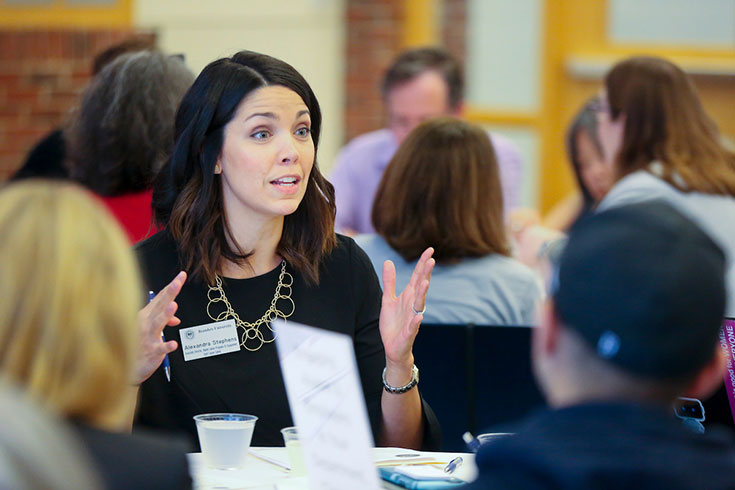 B Connect is a powerful networking and mentorship hub available exclusively to the Brandeis community.  Sign up online to make connections, advance your career and access Brandeisians-only benefits.  Join today.
About the Author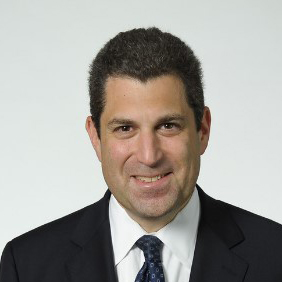 Steve Rabitz '92 is a partner at Dechert LLP in New York City and a member of the Brandeis Alumni Association Board of Directors.