Brandeis Alumni, Family and Friends
With 16 New Members, Alumni Board Is Most Inclusive, Diverse Ever
August 19, 2021
The 16 new members of the Brandeis Alumni Association Board of Directors make it the most inclusive and diverse in its history, with appointed and elected members reflecting a broad spectrum of backgrounds, careers and interests.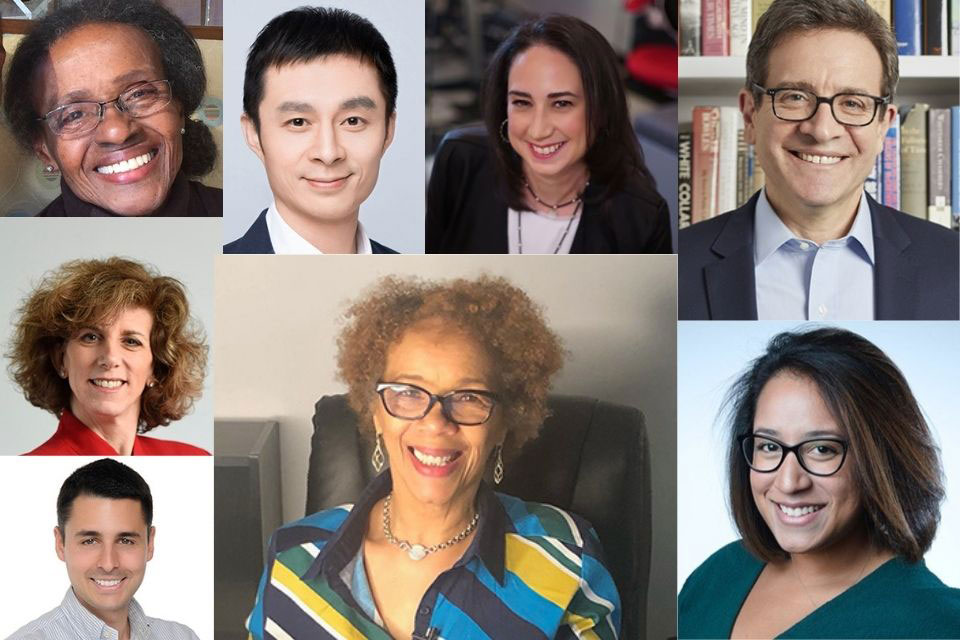 With members as far-flung as Tel Aviv and Shanghai, it's a board that, more than ever, looks like Brandeis. Sharing a strong commitment and debt of gratitude to the university, members span many decades, from the Class of 1970 to a student representative who is due to graduate in 2023. In addition to these new members, named at its annual spring meeting, the Board also elected two new vice presidents — existing board members Napoleon Lherisson '11 and Len Rosenberg '89 — to two-year terms.
By expanding and diversifying the now 62-member board, the Alumni Association is fulfilling a key pillar of its strategic plan and making progress on its goal to advance racial justice. At the same time, the board is evolving to better reflect the university's international alumni community, address its richly varied career and personal networking needs, strengthen ties to Brandeis and fellow alumni, and inspire today's students to be actively involved alumni. As new member Engy Lamour '07, a former Posse Scholar who served on the student government finance committee, put it, "As a professional of color who had the privilege of attending Brandeis, I owe my success to Brandeis. As a result, I must continue to be a voice for the one who comes after me." 
Learn more about the incoming board members below. 
New Alumni Board Members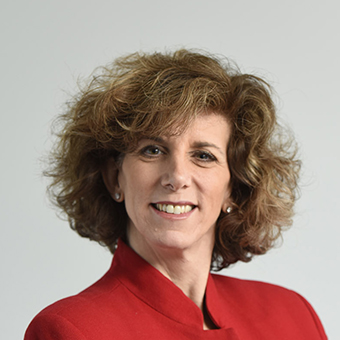 Julie B. Smith-Bartoloni '90
Member at Large
Jamaica Plain, Massachusetts
Director of Donor Services, Boston Foundation
In her role as senior director of philanthropy at the Boston Foundation, Julie leads a team that works with individuals, families and groups to enhance their giving in light of their goals and best practices in the field. Prior to joining the Foundation, Julie served Brandeis as associate director of leadership gifts and director of the parents program. From 1994 to 2000, Julie lived in Florence and Rome, directing Italy operations for Grand Circle Travel and other international tour operators. She holds a Master of International Business Administration from the European School of Economics, is a Chartered Advisor in Philanthropy CAP® and a Certified 21/64 Advisor in multi-generational family philanthropy. She lives in Jamaica Plain, Massachusetts, with her husband Guido Bartoloni, MSE'07, and with their two children. "Brandeis helped me to find my voice and develop my passions," she said. "I arrived on the  Brandeis campus a shy girl from a provincial town in the South who had never owned a  passport. The eclectic student body and passionate faculty encouraged my love of  learning and showed me how to put my strong inclinations for justice into words and actions."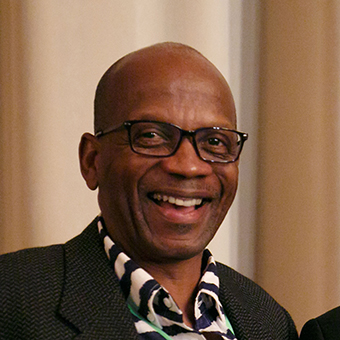 Roy L. DeBerry, Jr. '70, MA'78, PhD'79
Member at Large
Consultant
Roy is the executive director and co-founder of the Hill Country Project, which for 25 years has been recording personal stories from rural Benton County in his native Mississippi. He was active as a high school student in the Civil Rights movement in the 1960s, first as a Freedom School Prep student and then as a general organizer. Roy earned his Bachelor's degree in sociology at Brandeis and went on to earn a Masters and later a doctorate in political science. Active in many community, civic and professional organizations, Roy has received numerous awards and has been cited for outstanding achievements and contributions, including a Brandeis Alumni Achievement Award in 2015. Roy retired in 2008 as vice president for economic development and local governmental affairs at Jackson State University. He and his wife, Rubye, have one daughter. "I forged lifelong relationships at Brandeis," he said. "I was in the middle of the Civil Rights movement, the war in Vietnam and national student protests. For me, Brandeis' creed ( 'Truth Even Unto Its Innermost Parts') has alway been about social and economic justice."
Engy Lamour '07
Member at Large
Long Island City, New York
Principal, Korn Ferry
A senior vice president of asset management and alternative investments at Raines International Inc. in New York City, Engy attended Brandeis on a Posse Foundation scholarship. As a student he worked multiple campus jobs, including manager of the game room in the Usdan Student Center. His civic activities at Brandeis include mentoring and tutoring at the Student Support Services Program, and serving as treasurer of the Brandeis Black Student Organization. He was also an organizer, fundraiser and performer for the yearly Culture X performance and was a member of the campus finance board.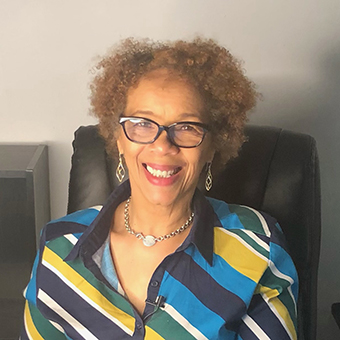 Dr. Lucretia E. Jones '77
Member at Large
Director Communicable Diseases GSU, NYC Dept. of Health & Mental Hygiene
Lucretia is an epidemiologist at the New York City Department of Health and Mental Hygiene where she has worked for 28 years. She received her Masters in Public Health from Columbia University's Mailman School and her doctorate from CUNY's School of Public Health. She was a member of the Brandeis Alumni of Color reunion committee in 2014 and a panelist at the 50th anniversary celebration of African and African-American Studies department in 2019. Lucretia's sister, Brenda M. Jones '83 is also a Brandeis alumna. Lucretia was the founding board chair of CBO Mothers On the Move in 1993, is a board member of the Bronx Community Research Review Board, Community Advisory Board member of Weill Cornell Clinical & Translational Science Center, and is an ambassador for the Patient Centered Outcomes Research Institute. She is currently a community organizer and activist in her beloved South Bronx where she was born and raised her two adult children.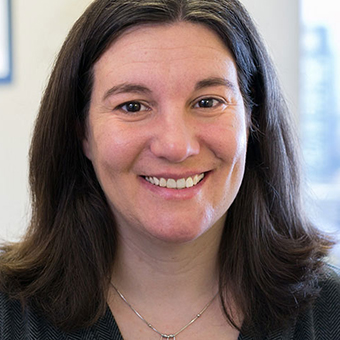 Hannah R. (Johnson) Bornstein '02
Member at Large
Partner, Nixon Peabody LLP
Hannah is a partner in the Boston office of Nixon Peabody LLP where she practices white-collar criminal defense, with a focus on FDA and life sciences compliance and enforcement matters.  She graduated from Brandeis in 2002 with a BA in History and German. While at Brandeis, Hannah was a 4-year member of the Brandeis Swimming and Diving Team, serving as co-captain her senior year. As a diver, Hannah represented Brandeis her junior and senior years at the NCAA III Championships, earning All-American honors three times and winning the UAA 3-meter event her senior year. She was inducted into the Brandeis Athletics Hall of Fame in 2008. Hannah has remained active and connected with the university since graduating, including attending various homecoming events and providing career advice to Brandeis student-athletes and legal studies classes. She lives in Norwell, Massachusetts. "Brandeis opened doors to me that were but a far-off dream coming from the world I  grew up in. We did not have a lot of money growing up, and the generous financial aid that Brandeis provided turned dreams into real possibilities. When I graduated and was looking for a paralegal job, Brandeis alumni opened their office doors, met with me,  spoke with me, offered advice, and one even got me my first legal job. I owe Brandeis so much."
Dr. Marcie Shorr Hirsch '71
Hiatt Career Center Representative
Management Consultant, Hirsch/Hills Associates
A consultant at SmarterWisdom in Boston, Massachusetts, was co-founder of HirschHills Associates. in Belmont, Massachusetts, a boutique management consulting firm and has a doctorate from Harvard Graduate School of Education. She has written for Working Woman and the Harvard Business Review. "I got a great education at Brandeis, where I made lifelong friends, and am very familiar with trends in higher ed," said Marcie, who has been a staff member at the Hiatt Career Center as well as a consultant.
John Malcolm Gillis, MS'20, BNC
Rabb/GPS Representative
IT Engineer, Qualcomm Incorporated
John is an IT engineer at Qualcomm, a leading company in semiconductor and 5G technologies. He graduated from Brandeis with an MS  in information security. John has worked in information technology for over 20 years and lives in North Carolina. "In my entire  academic career, I have never met a more supportive and diverse student body than at  Brandeis," he said. "As one who is committed to a lifetime of education, I feel I can give back to  the Brandeis community by joining the Board of Directors."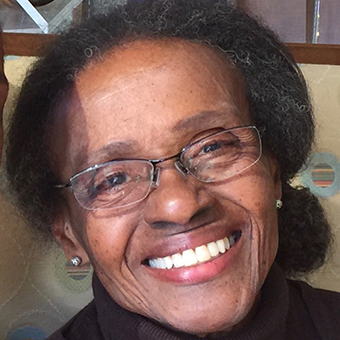 Helen Stewart, PhD'80
Alumni Admissions Council Representative
Helen Stewart has worn many hats: teaching faculty (including five years in the AAAS Department at Brandeis), academic administrator, rural sociologist for the United Nations Development Program, interpreter in French for the US Department of State, arbitrator/mediator, management consultant to many individuals and companies in the United States and abroad, and community organizer. She has also sat on many boards and advisory councils, including the Institute for Educational Management, Advisory Board at Harvard University, and the National Urban League (New Jersey). Her BA and MA are from Boston University '65, '67. She held full-time lecturer appointments at Wellesley College and Brandeis. She is former Vice President for Academic Affairs and Provost at Rider University in Lawrenceville, New Jersey. She has also studied and taught metaphysics and intuition for several decades and currently blogs about "Grits and Granola." "I care deeply about Brandeis and about social justice," she said. "I received a world-class education and paid that forward within and  outside the academy. I want others to have that opportunity and want to support  alumni, especially alumni of color."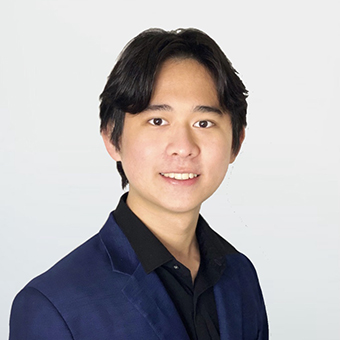 Daniel Hariyanto '23
Junior Undergraduate Student Representative
Daniel is pursuing a double major in computer science and applied math with a minor in business. He hopes to be a tech entrepreneur who will create scalable impact via digital innovations. In his spare time, Daniel plays piano and loves composing music. He is also an avid hackathoner who builds tech products with humanitarian impact.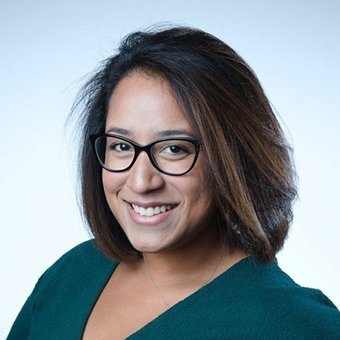 Carmen Hicks, MPP'14
Heller Representative
Somerville, Massachusetts
Senior Product Manager, Checkr
A 2011 graduate of Boston University where she received her BA in political science, Carmen went on to study poverty alleviation and voting rights for low-income populations and people of color at the Heller School. She was named a Presidential Management Fellow in spring 2014 when she worked at the Department of Housing and Urban Development. Carmen is senior product manager for criminal background screenings at Checkr Inc. In her spare time, she enjoys playing co-ed softball and participating as a full company member in the Cambridge Symphony Orchestra.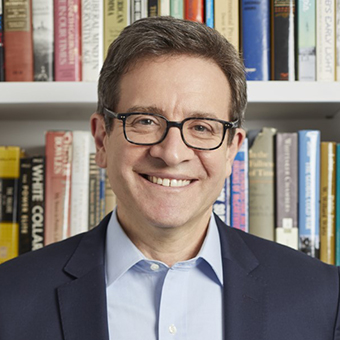 Dr. Julian E. Zelizer '91
Presidential Appointee
Professor of History and Public Affairs, Princeton University
Julian is the Malcolm Stevenson Forbes, Class of 1941 Professor of History and Public Affairs at Princeton University, a CNN political analyst and a regular guest on NPR's "Here and Now." He is the author and editor of 21 books including, "The Fierce Urgency of Now: Lyndon Johnson, Congress, and the Battle for the Great Society," winner of the D.B. Hardeman Prize for the Best Book on Congress, and "Fault Lines: A History of the United States Since 1974," co-authored with Kevin Kruse. His new book is "Burning Down the House: Newt Gingrich, The Fall of a Speaker, and the Rise of the New Republican Party," which The New York Times named Editor's Choice and one of the 100 Notable Books of 2020. In Fall 2021, Yale University Press will publish his biography of Abraham Joshua Heschel for its Jewish Lives series and Columbia University Press will publish "Defining the Age: Daniel Bell, His Time and Ours," co-edited with Paul Starr. He is also working on a new edited collection, "The Presidency of Donald J. Trump: A First Historical Assessment," which will be published by Princeton University Press in spring 2022. Zelizer has published over 1,000 op-ed columns. Based in New York City, he also co-hosts a popular podcast called Politics & Polls. "Brandeis University helped shape who I am," he said. "It  instilled in me a passion for  the world of ideas and the world of politics. The professors, courses and friends I made pushed me on the path to being a historian and pundit."
Reed Zukerman '13
Brandeisians of the Last Decade (BOLD), Co-Chair
Vice President, Retail Leasing, RXR Realty
Reed Zukerman is a Vice President of Retail Leasing with RXR Realty, one of New York's premier developers and owners of commercial and residential real estate. He graduated with a BA in Economics and Business. While on campus, he was heavily involved in Waltham Group, New Student Orientation and Student Events. Reed served as co-chair of BOLD's NYC programming for the past four years. Reed lives in Manhattan.
Ariella S. Raviv '09, MA'11
President, Alumni Club of Israel
Manager, Lis Ventures LLC
Ariella transferred to Brandeis for her junior and senior years after spending a gap year in Israel and became involved with the campus Democrats and Koach, the conservative Jewish organization on campus. She also worked with the Brandeis Bardin Center on Women and Philanthropy. "In some ways, since my tenure as a Brandeis undergrad was short, I feel like my identity as a Brandeis alumna is even more special than the years I spent on campus," she said. "Every time I receive the alumni magazine or read about what other Brandeis grads are doing around the world, I have a sense of - wow - these are my people." Ariella hopes to build up the already strong alumni network in Israel.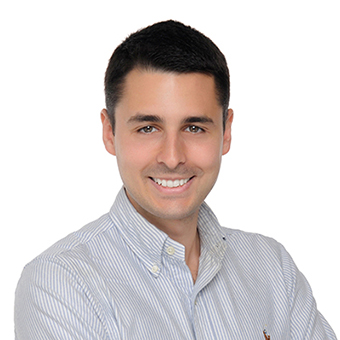 Ivan Ponieman '14
President, Alumni Club of South Florida
Senior Associate, I Squared Capital
Ivan is a senior associate at I Squared Capital, a global infrastructure investment firm focusing on energy, utilities, telecommunications and transportation in the Americas, Europe and Asia. Before I Squared, Ivan worked in the investment banking division at J.P. Morgan in New York. Ivan is active in career engagement with current students. Recent experiences included creating an experiential learning course in partnership with Brandeis International Business School and serving as an alumni champion for the Hiatt Career Center. He graduated Brandeis with a BA in economics and international and global studies. Ivan is married to Nicole Bortnik '13 and they have a daughter, Sarah. "Brandeis exposed me to different ways of thinking, allowed me to build lifetime friendships with individuals from diverse backgrounds and cultures, and provided me the tools to launch my career," Ivan said."What enabled many of these positive experiences was the continued support of alumni to the school," he added. "I could not have attended Brandeis without the many alumni-based  scholarships I received, and receiving alumni advice and support was crucial to finding the jobs and internships that ultimately led to full-time employment after Brandeis."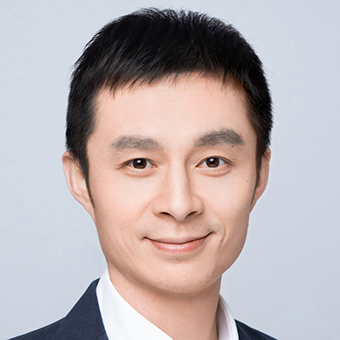 Zhichu (Sean) Xiang, MA'09
President, Alumni Club of Shanghai
Investment Director, CRHC SOE Fund
Sean Xiang is co-founder of HOUMO.AI, an AI-chip design company backed by Sequoia, Matrix, Lenovo and others. Sean was previously an investment director of a 50-billion RMB private equity fund at China Reform Holdings Corporation and led investments in several unicorn companies in the field of high-tech, electric-vehicle and cloud computing. Sean graduated from Brandeis with an MA in international economics and finance. He is married to Tingting Xue, MA'09, and lives in Shanghai.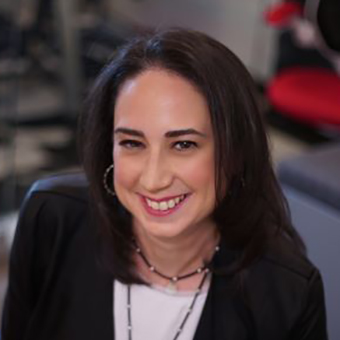 Jessica Goldberg '96
President, Alumni Club of New York
Joint-CEO, Rebel Gail
Jessica is co-founder and Joint-CEO of Rebel Gail Communications, a lifestyle marketing and public relations agency based in New York City. She graduated from Brandeis with a BA in American Studies and participated in the Journalism Program. Jessica was chair of her 20th and 25th reunions. She lives in New Jersey with her dog, Magic and cat, MJ.
About the Author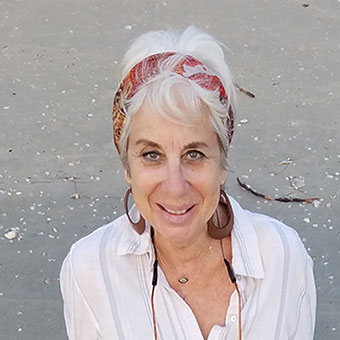 Former senior editor of Bostonia, Susan Seligson is an award-winning journalist who has written for The New York Times Magazine, The Atlantic, The Times of London, Redbook, Yankee, Salon, The Boston Globe, Radcliffe Magazine and many other publications. She is the author of several books including Going with the Grain (Simon & Schuster).