Brandeis Alumni, Family and Friends
Powered by Pride: How the Brandeis Community Champions Sustainability
March 30, 2022
Six things you need to know about the sustainability work being done on campus and by alumni in their own communities.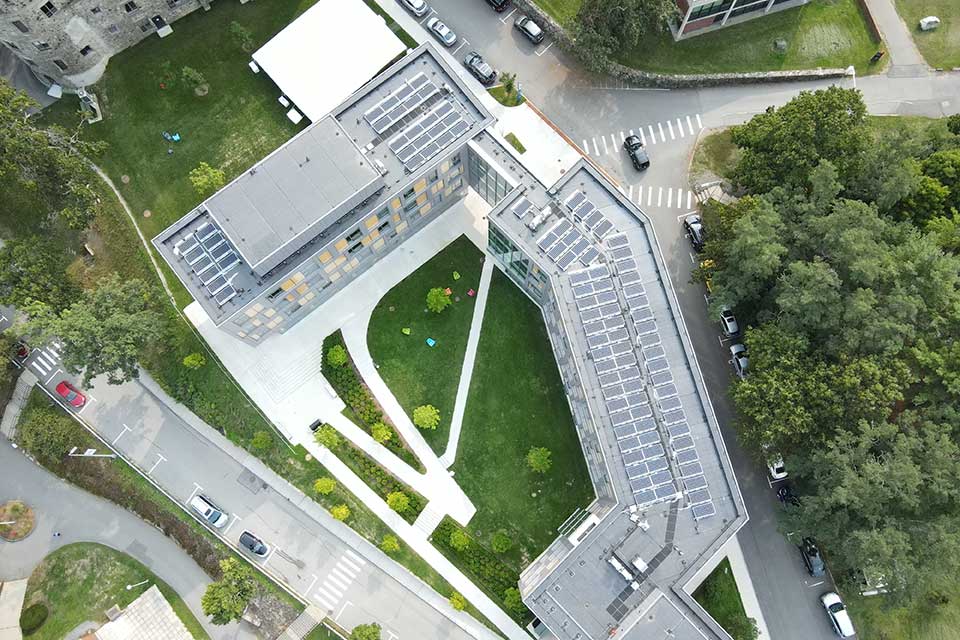 Photo Credit: Mike Lovett
The Brandeis community has time and again shown how important sustainability is to its overarching commitment to social justice. Green initiatives spearheaded on campus have set the bar in the field of higher education, while many alumni have prioritized climate action in their own life's work. 
That doesn't mean the work is done. Committing to sustainability means committing to ongoing action, learning and advocacy. But it does mean this community has already made a big difference in creating a greener world. Here are six points of sustainability pride worth celebrating – a list of accomplishments we look forward to seeing grow in the days, weeks, months and years to come.
1. Overhauling the dining program made a major dent in our carbon footprint. 
In 2021, Brandeis won the prestigious Campus Sustainability Achievement Award for slashing our food carbon footprint by 20% in just one semester. Changes to dining services included reducing beef offerings, holding events to promote plant-based diets, increasing locally-sourced food, implementing a food waste reduction program in the university's kitchens and increasing sustainable foods incorporated in menus.
"Very few institutions are doing the level of purchasing review and analysis that we are doing. It's the key to making progress and leveraging the impact of our dining program," says Mary Fischer, associate director of sustainability programs at Brandeis. "We serve thousands of meals on campus every day, adding up to close to one million pounds of food that we purchase each year, so food is a crucial lever we can pull to reduce the environmental and social impacts on the planet, especially climate change, through our food purchases."
2. There's a new place, and way, to live.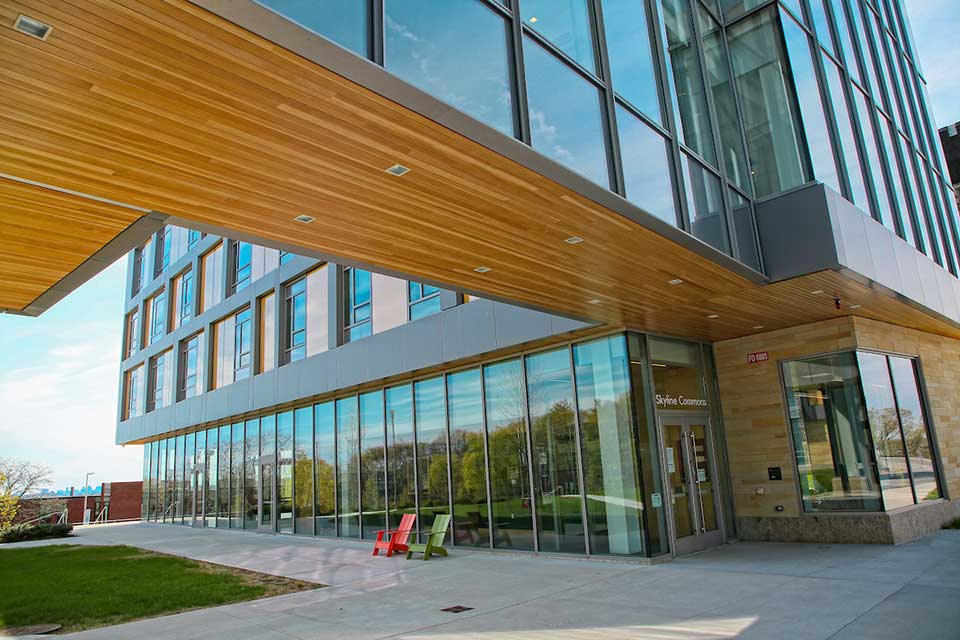 In 2018, Skyline opened to students. The 54,000 square foot state-of-the-art residence hall boasts zero on-site fossil fuel consumption, all LED lighting, geothermal heating and cooling, and solar panels on the roof that generate a portion of the building's power and help with peak campus electricity demand. Not to mention, befitting its name, the 25,000 square feet of windows offer a pretty okay view of downtown Boston!
3. We're making a major difference with a new minor.
The fall semester of 2021 saw the introduction of the Climate Justice, Science and Policy minor at Brandeis. Folded under the Environmental Studies program, students in the minor must take a foundational course covering the causes, impact, responses and solutions to climate change; take additional courses on climate policy, justice, and science; and participate in professional development opportunities. 
"No matter where a student comes from, if they are a science student or more of a humanities student…they can find a way to tie climate into their current interests," Sally Warner, assistant professor of climate science and the Environmental Studies undergraduate advising head, told the Brandeis Hoot. "[Climate change] is such an important problem for today and going into the future, that I really think it will open the doors for students to be able to get a job in whatever sector they want."
4. There are even more ways we're tackling critical climate issues in the classroom. 
The Brandeis Environmental Studies Program prepares students to tackle these issues through rigorous coursework in the natural and social sciences, including economics, law, policy, history, ecology and physical sciences, and innovative hands-on learning programs that take students into the field and the community.
At the graduate level, the Heller School's Master of Arts in Sustainable International Development Program (SID) is committed to socially just and sustainable development – which means a focus on addressing the root causes of poverty and in­equality in the world's most mar­ginalized communities. Together, our community of students, scholars and practitioners create solutions to the most pressing global issues.
5. Our alumni are repairing, and preserving, the world. 
Brandeis alumni strive to create a better, more sustainable world. They are nonprofit and private sector leaders, legal professionals, researchers and so much more. Their work is diverse, but they share a mission: to repair and preserve our world. These are just a few stories of alumni doing big things:
6. We're hosting a year of climate action — and you're invited. 
Following recommendations from the President's Task Force on Campus Sustainability, Brandeis is undertaking a year-long effort to engage the entire community, including alumni, in programs that will expand our understanding of climate change as a social justice issue, and expand our dedication to fighting it. 
Visit our Year of Climate Action homepage to get involved and to send us your thoughts and feedback on how we can make the year a success. 
About the Author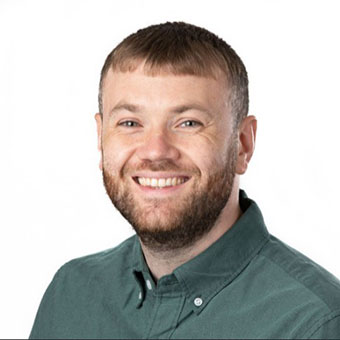 Dave Eisenberg is the integrated marketing and content strategy manager with Brandeis University's Institutional Advancement team. Prior to joining Brandeis, he worked as a content specialist at Perkins School for the Blind, and before that, as a journalist. Outside of work, he enjoys playing guitar and is an avid runner.