Brandeis Alumni, Family and Friends
Student Composers Collaborate with Boston-Based Quartet
July 7, 2022
The innovative work of Brandeis student composers was performed by Hub New Music at the 2022 Henry Lazarof New Music Brandeis Annual Concert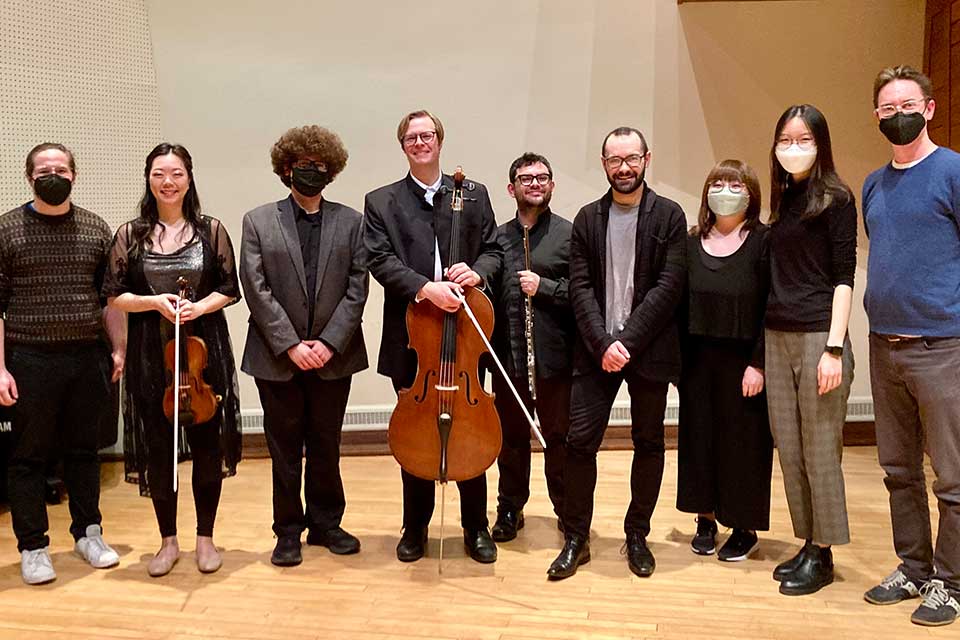 Last spring, a unique collaboration took place on campus when the creative trajectory of three Brandeis graduate student composers reached a whole new level, both in terms of innovation and presentation.
It happened during the inaugural Henri Lazarof New Music Brandeis Annual Concert on April 1  at the Slosberg Music Center, when Boston-based quartet Hub New Music performed original compositions by Jingmian Gong, GSAS MFA'23, Max Friedman, GSAS MFA'22, and David Girardin '21, GSAS MA'22.
The concert series is part of the Henri Lazarof Living Legacy at Brandeis, which celebrates the life and impact of the world-renowned composer, conductor, pianist and teacher who earned his Masters of Fine Arts at Brandeis in 1959. The legacy funds residencies of prominent new music performers who showcase the works of young composers in the university's Department of Music graduate program.
Hub New Music, which is composed of cello, clarinet, flute and violin, has been praised by critics and audiences alike for its distinctly precise, modern musical aesthetic and ability to play outside the classical repertoire box. Their interpretations of the compositions by Gong, Friedman and Girardin were uniquely compelling and the students themselves learned a great deal in the process.
Experiential learning and musicianship
As the school year was coming to a close, we caught up with two of these talented young musicians to ask them about the experience of having their compositions performed by Hub New Music. 
Jingmian Gong, GSAS MFA'23, who was in Seoul when we spoke, is a pianist and composer who originally came to the United States from China to study theory and composition as an undergrad at The Boston Conservatory at Berklee. There, Professor Derek Hurst, GSAS MFA'01, PhD'06, encouraged Gong to attend graduate school at Brandeis.
The piece that she submitted for Hub New Music to perform is entitled, "In the Back, That Shines," an avant garde work that includes flute, clarinet and cello. Gong's collaboration with the quartet was particularly immersive, as she was also involved in the performance itself.
"I added an electronic part," she said, "although, with a tape playing in the background, the end result is still quite romantic. I always write with a bit of romanticism." 
The rehearsal process itself was a new experience for the students, as they worked directly with the musicians throughout. 
"It's challenging to be in charge, to be attentive to details and know what you're doing," said Gong. "The performers would ask questions, so I had to know my intention very well. It was also very liberating to make my own creative decisions. They brought so much life into the music. They would ask what I wanted to bring out, not just the notes on the score but what's behind the music. Through the process I got to know the performers and saw how they work together to bring out the composer's intentions. They understand the flow of music and give the audience a really human experience."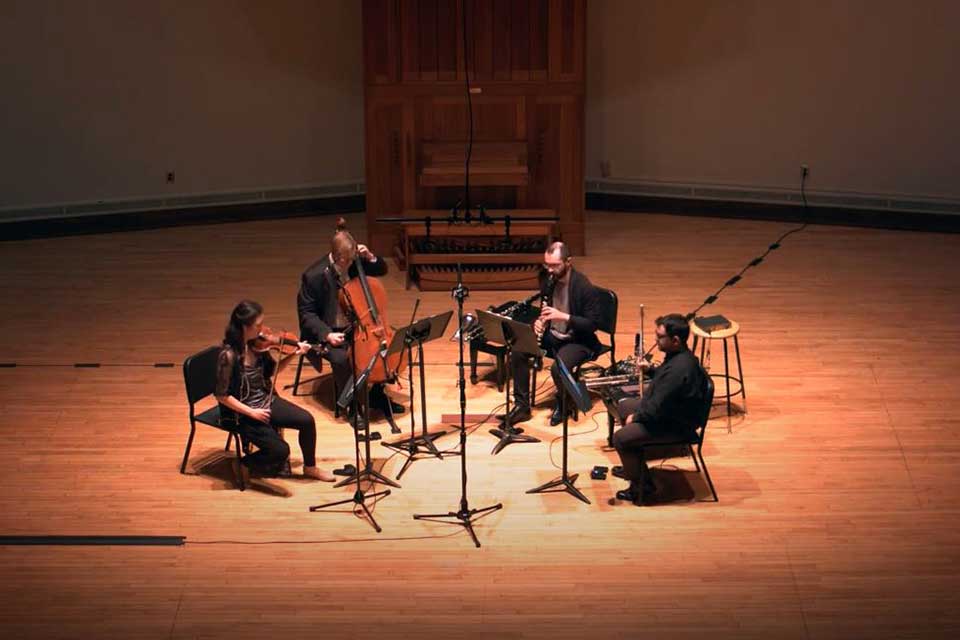 Max Friedman, GSAS MFA'22, was equally enthusiastic about working with Hub New Music, who performed a 10-minute movement from his master's piece, "The Meadow with the Butter Flowers." Taking inspiration from 20th Century Yiddish poets, including Rokhl H. Korn, Friedman sought to share Yiddish narratives in a musical medium and was delighted with Hub New Music's interpretation. At various points in the piece, the musicians lower their instruments and recite the poetry themselves, though in the previous movements, the poetry is incorporated with recordings of the Yiddish poets reading their work.
"The last movement takes bits and pieces of the text, translates and fragments and mixes them. Instead of using a vocalist, I'm using music to be played along with a person reciting poems. The musicians were amazing and I trusted them. This was one of those lucky instances when the performance was better than all the rehearsals. It was wonderful and every piece was performed beautifully – it was eclectic and creative."
Like Gong, Friedman valued the challenge of being in charge throughout the process. "Students are expected to coordinate with the musicians directly," he said, "which is something unusual and a strength of the program."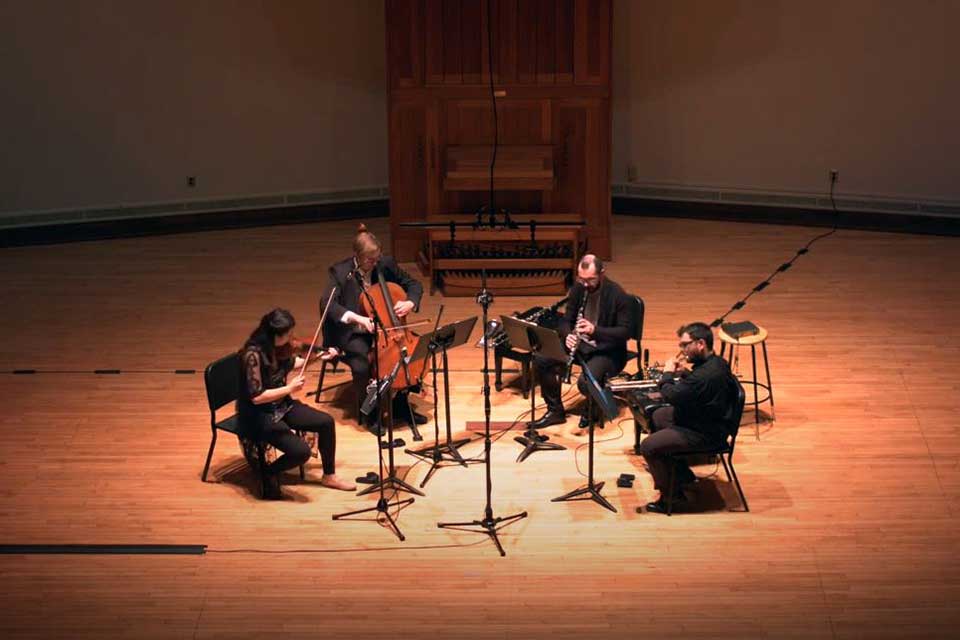 The professional perspective
As a teacher, Yu-Hui Chang, professor of composition in the Brandeis Department of Music, echoes this positive view of the Lazarof concert series.
"To have our student composers' music performed professionally has always been an integral part of our education," she said, via email. "The students not only get to hear their compositions being brought to life at their full potential, they also learn how to interact in rehearsal, communications, etc. with musicians in a professional manner, which paves the way for their future career development. We are happy that these resources allow us to enhance this important component of our music composition and theory programs." 
Mark Berger, associate professor of the practice of music, also wrote in to express his sense of gratitude at having witnessed the powerful influence that this program has on student composers.
"Having experienced firsthand the extraordinary value of working with professional musicians and new music specialists as a PhD composition student at Brandeis," he said, "I am very excited by the opportunities that the Henri Lazarof Living Legacy programs provide for our students. It was a great joy to see the works of our graduate composers come to life with polished performances by Hub New Music. 
"In addition to making connections with the performers," Berger continued, "our students came away with excellent recordings which are incredibly important in building their portfolios and being able to absorb the aural feedback of hearing their work performed in real time. The annual Lazarof New Music Brandeis concerts will provide this opportunity every year to our gifted students, and Brandeis is extremely fortunate that this is a regular part of the students' experience while studying here."
Musical leaders of tomorrow
Both Gong and Friedman have big plans for the future and will continue to reflect on all that they learned during the Henri Lazarof New Music concert series experience.
"My background is in new music and classical," said Friedman. "Klezmer and Yiddish are newer for me but that's where the momentum is for me right now. One project I'm looking forward to is to start a family klezmer band. My parents and sister are also wonderful musicians. Especially weird klezmer, which is good. I'll be taking Yiddish classes at the YIVO Institute for Jewish Research, then moving back to Memphis and work a bit, try to get a commission finished up and figure out what it means."
"I want to be an educator," said Gong, "and nurture future composers. That's why this concert meant a lot to me. It showed me another possibility, another way to help the future generations of composers. I'd love to give back."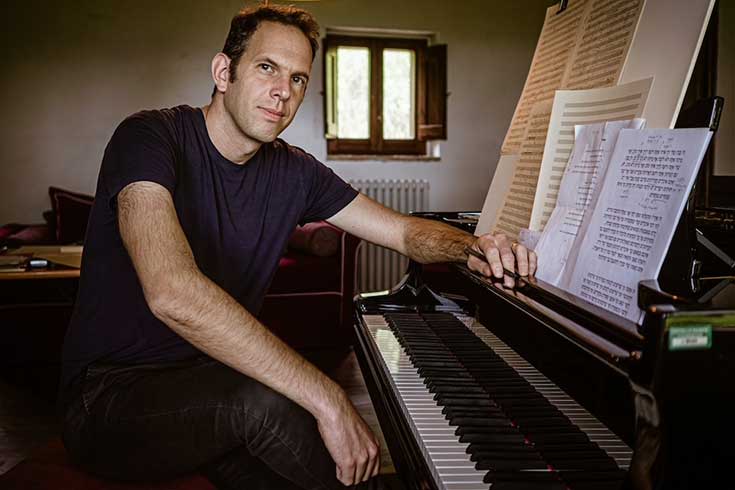 The recipient of the Third Annual Henri Lazarof International Commissioned Composition Prize is Yotam Haber, an award-winning, critically acclaimed new music innovator whose works have been commissioned and performed by renowned artists, ensembles and orchestras around the world. The annual prize is for the composition of an original work for select instruments, with the specific instrumentation changing each year to complement an existing work by Henri Lazarof. Learn more. 
About the Author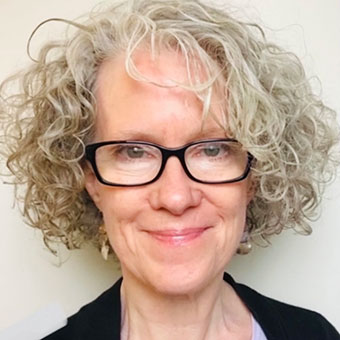 Annie is senior development writer in advancement communications. Before joining Brandeis in January 2022, she was a writer at Dartmouth College. As a longtime freelance journalist and radio commentator, she has covered art, culture, travel, and education for the New York Times, the Washington Post, the Boston Globe, Art in America, Art New England, NPR, and many other outlets. She is the lucky mom of two great kids.