Brandeis Alumni, Family and Friends
New and Returning Board of Trustee Members Fortify Brandeis' Strength and Vision
June 8, 2022
The Brandeis Board of Trustees welcomes new and returning members, including Susan K. Feigenbaum '74, P'08, P'17, the new chair of the Board of Fellows, who becomes a trustee as part of that role.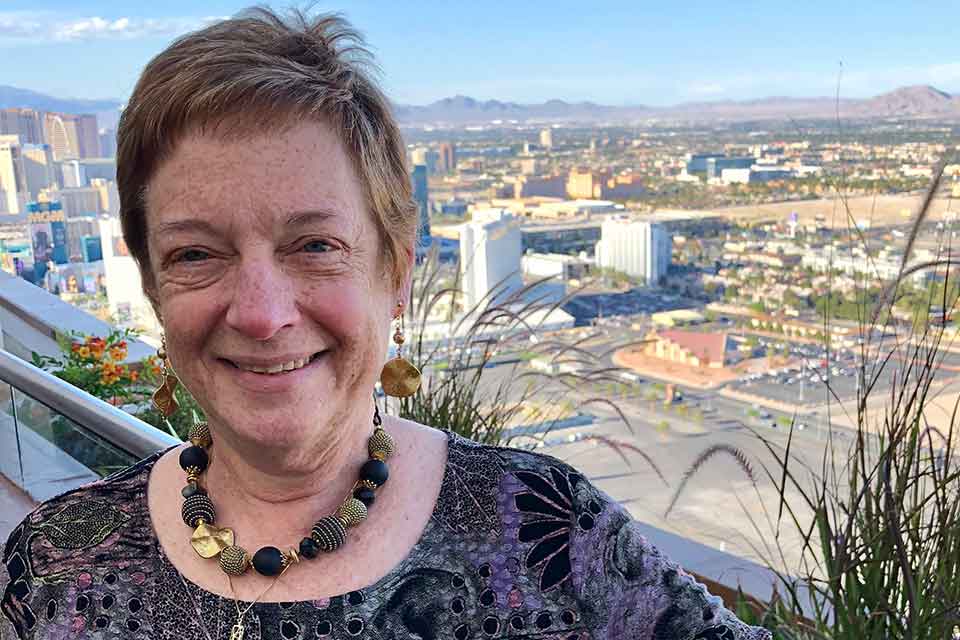 The Brandeis University Board of Trustees is delighted to announce that Dr. Susan K. Feigenbaum '74, P'08, P'17, has been named chair of the Board of Fellows and will therefore serve as a member of the Board of Trustees by virtue of the office.
Feigenbaum and her husband Dr. Jay S. Pepose '75, MA'75, P'08, P'17, have been serving on the Board of Fellows since 2020. The Brandeis University Board of Fellows was created in 1951 to fulfill a critical need for a concerned corps of "foster alumni" who would offer wise counsel and support to the newly established university. The Board is composed of more than 200 alumni, friends, BNC members, parents and grandparents. The Fellows serve the university through generous gifts, enthusiastic ambassadorial activities in their communities and learned counsel in many professional fields. 
"Susan and Jay are devoted members of the Board of Fellows," said Brandeis President Ron Liebowitz, "as well as active alumni, donors, and parents. I am pleased to welcome Susan to the Board of Trustees. As a venerated economics educator, scholar, writer, and trailblazer, she will bring an invaluable perspective to our work that will help fortify the university's strengths and vision."
"We have been very fortunate to be part of the Brandeis family for nearly five decades," said Feigenbaum, "and two of our children are also proud Brandeisians. Brandeis continues to be a unique, forward-looking institution that cultivates independent thinkers and innovators. I am delighted and honored to serve Brandeis in these roles." 
Feigenbaum is the Curators' Distinguished Teaching Professor Emerita and Founders' Professor in the Department of Economics at the University of Missouri-St. Louis. Her research has focused on applied econometrics in health economics, public choice and the economics of science. During her nearly 34-year tenure at the university, she served as chair of the Department of Economics from 2000-2005 and became a tenured professor in 1993. She also served as a visiting scholar at the Federal Reserve Bank of St. Louis from 2012-2014 and a scholar-in-residence at the Center for Study of Public Choice at George Mason University in 1992 and 1994. 
Feigenbaum currently serves as vice president and secretary of the Lifelong Vision Foundation, whose mission is to fund eye research that advances the preservation and restoration of sight. She also serves as principal of the 911 Vision Foundation, a small nonprofit which provides services to first responders and others in the St. Louis area.
Feigenbaum holds a bachelor's in economics and Near Eastern and Judaic Studies from Brandeis University and a doctorate in economics from the University of Wisconsin, Madison. She has written extensively on private versus public provision of goods and services and has contributed significantly to the literature on the economics of scientific inquiry. She has received several National Science Foundation grants, along with numerous honors and awards, including the Chancellor's Award for Excellence in Teaching; the Governor's Award for Outstanding Teaching; the St. Louis Chanel Woman of Influence Award; and the UMSL Trailblazer Award. 
More Board Updates 

In addition to Feigenbaum joining the Board of Trustees, other changes to the board took place in board meetings this spring, including the reelection of several members. The following individuals will serve on the board through Commencement 2026: Cynthia Berenson, G'13; Deborah Bial '87, H'12; Steven Bunson '82; Martin Kupferberg '81, P'19; Sylvia Neil; Bram Shapiro; Cynthia Shapira, and Lan Xue '90, MA'91. Leslie Aronzon '84 was elected as secretary to the Board for a three-year term and Daniel Jick '79, P'09, P'12; Curtis Tearte '73; and Cynthia Shapira will serve as vice-chairs to the board.
"I am grateful for these remarkable board members and their deep devotion to Brandeis," said Lisa R. Kranc '75, chair of the Brandeis Board of Trustees. "Each brings distinct expertise and insight to this vital work, which positively impacts the university across campus."
About the Author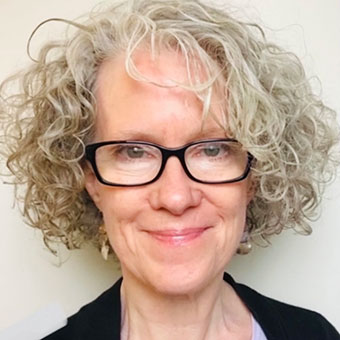 Annie is senior development writer in advancement communications. Before joining Brandeis in January 2022, she was a writer at Dartmouth College. As a longtime freelance journalist and radio commentator, she has covered art, culture, travel, and education for the New York Times, the Washington Post, the Boston Globe, Art in America, Art New England, NPR, and many other outlets. She is the lucky mom of two great kids.