Brandeis Alumni, Family and Friends
Putting the We in Wellness
April 29, 2022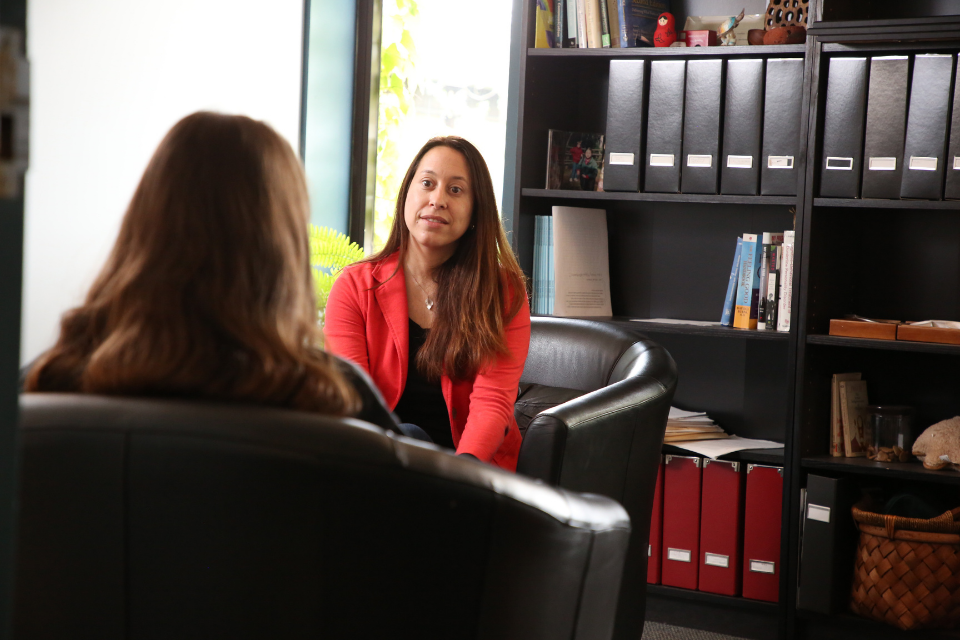 Mental health is a vital topic across the country and for Brandeis students, too, both during and after their time on campus. Though mental illness affects nearly one in five adults nationally, it is often overlooked.
The Brandeis community is painfully aware of this epidemic, and the university and its alumni are taking steps to better equip the public with services and resources. Here are just a few ways in which Brandeisians are combating the mental health crisis.
Providing resources for struggling veterinarians
Veterinarians often join this vital profession out of a passion for animals and the reward of witnessing the unique bond between pets and their owners. Unfortunately, the joy of caring for animals can be periodically overshadowed by the lesser-known burdens of this work. 
For instance, although Ariana Boltax '14 felt well-equipped to handle particularly difficult challenges, such as needing to euthanize very ill or elderly animals, she was not prepared to handle the emotional distress, and occasional hostility, of pet owners during those and other medical procedures. Boltax is not alone in feeling overwhelmed, as studies have shown a distinct prevalence of anguish and stress in this field.
Recent statistics reveal that, due to increased stress, anxiety and depression, veterinarians die by suicide at a disproportionately high rate. The Centers for Disease Control and Prevention found that over one in six veterinarians have contemplated suicide post-graduation, including 14.4 percent of males and 19.1 percent of females, which is three times the national average.
To help other vets navigate painful interactions with pet-owners, Boltax developed a special training entitled, "Small Animal Euthanasia: Clinical Communication and Practice." This class also focuses on the emotional well-being of the veterinarians themselves, providing resources and strategies to assist them in coping with the emotional distress inherent in their work.
Get your degree and enjoy it too
Heather Frederick GSAS MA'97, PhD'99, believes that everyone deserves to enjoy the experience of pursuing their life's purpose and to achieve success with as little stress as possible. Over the 20 years Frederick has spent working with doctoral students, two things began to weigh on her mind: the fact that somewhere around 50% of those who start a doctoral program do not complete it; and that those who do finish often graduate with physical and psychological challenges, broken relationships and/or debt. 
During the COVID-19-induced lockdown, Frederick launched the "Happy Doc Student Podcast" as a resource for struggling doctoral students. In response to the success of this podcast, many of her listeners asked for further resources and, in February 2022, she released "The Happy Doc Student Handbook: 7 Steps to Graduating with Your Sanity, Health, and Relationships Intact."
Equipping the FDNY with mental health services post 9/11
After the September 11, 2001 attacks on New York City, Warren Spielberg '76 found that the New York City Fire Department was severely lacking in mental health support for its frontline firefighters. In response, he assigned a psychologist to the nearly 100 firehouses that had lost men and women on the force, working in three of the stations himself. 
Spielberg worked alongside NYC firefighters for five years, showing up to active fires and visiting ground zero in order to immerse himself in their experiences. Part of his goal in this on-the-ground approach was to gain acceptance from a group that typically does not seek out therapy but whose ranks were wracked with survivor's guilt, shock, grief and more.
Spielberg has written about this powerful experience and is currently working on a film version of his story.
An examination of the U.S. mental health system 
Psychiatrist and filmmaker Kenneth Rosenberg '78 lifts the veil on the experience of American families dealing with serious mental illness in his PBS documentary, "Bedlam." Through the lens of psychiatric patients, their families and doctors — as well as his own experiences with his sister's 30-year battle with schizophrenia — Rosenberg chronicles the failures of the mental health system.
Over a five year period, Rosenberg examines the inside of a psychiatric ER, a jail and homeless camps, all housing thousands of people affected by severe mental illness while lacking the resources necessary to sufficiently support their residents.
Having released his film on April 13, 2022, Rosenberg hopes "Bedlam" will shine a light on an epidemic that, he believes, has the potential to be abated through grass-roots activism, widespread advocacy and structural change.
Resources for trauma informed educators
After working for years as an educational psychologist in rural, urban and private schools, and as an instructor at California State University East Bay, Emily Santiago '99 collaborated with colleagues to establish a Trauma Informed Educator program. This network of national and international experts adeptly tends to the needs of children who have suffered from trauma, while implementing pedagogy that assists educators in ensuring their emotional capacities, in order to promote healing and prevent professional burnout.
This innovative program evolved into the Center for Cognitive Diversity, founded by Santiago, which provides a multitude of programs to provide training, coaching and peer support while continuing to teach the impact of trauma and how to better inform communities around the globe.
Mental health resources at Brandeis
There are a multitude of mental health services available on campus. The Brandeis Counseling Center (BCC) provides confidential services in English, Hebrew, Mandarin and Spanish for all undergraduate and graduate students. These sessions are meant as a short term solution, but the center is able to facilitate referrals to outside resources.
Brandeis also has a virtual checklist through which students can seek support and resources if they have mental health concerns about themselves or peers. This includes, but is not limited to, students who have experienced sexual harassment, discrimination or physical violence, as well as students who are looking to make friends or grow their involvement on campus. 
The Gender and Sexuality Center works to build a diverse and inclusive environment for women and lesbian, gay, bisexual, transgender, queer and asexual faculty, staff and students. Trained peer mentors, called GSC Pride Reps, are available weekdays from 4-6 p.m. The center works closely with campus partners to achieve inclusivity on an institutional level. This comprehensive list of the center's resources offers everything from events to groups to online learning options.
The Prevention, Advocacy, and Resource Center (PARC) provides services to students impacted by sexual assault and violence, along with opportunities for all students to contribute to the anti-violence movement.
Brandeis' Intercultural Center (ICC) aims to create awareness of the myriad cultures represented by Brandeis University and to foster a welcoming community where diversity is embraced, valued and understood. Recently celebrating its 30th anniversary, the ICC works with programs, clubs and organizations across campus in holding events, implementing strategies and more. 
About the Author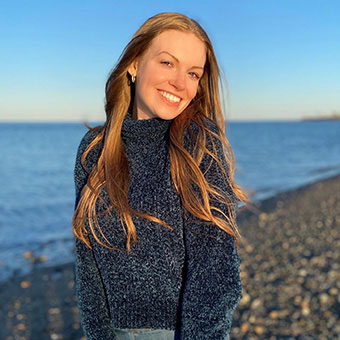 Abby Frisoli is the communications coordinator on the advancement communications team at Brandeis. Prior to Brandeis, Abby graduated with her master's in strategic communication and public relations from Sacred Heart University, where she wrote various stories and press releases as a graduate assistant for the central communications office. During her undergraduate studies, she wrote for Sacred Heart's campus newspaper The Spectrum.