Brandeis Alumni, Family and Friends
Scholarship Gift Honors Grandparents of Brandeis Alumni with Family in Hong Kong, Massachusetts
The "right time, right school:" Matthew Ginsburg and Joanna Fung, whose daughter Anna '21 had a "wonderful" experience at Brandeis, hope the gift will make a quality education a reality for someone in need.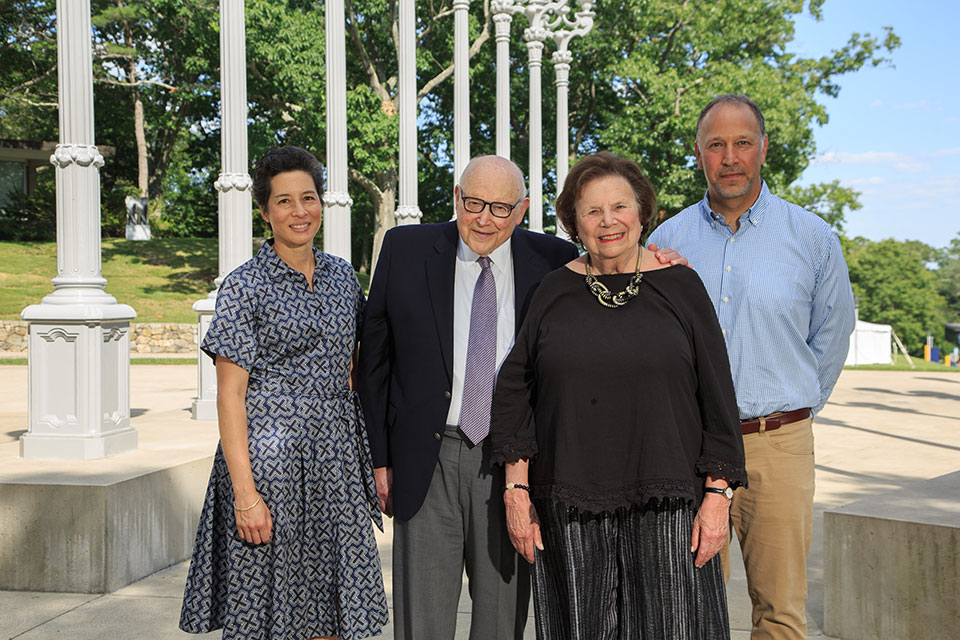 When their daughter graduated from Brandeis this May, Matthew Ginsburg, P'21, and his wife Joanna Fung, P'21, decided, along with his siblings, to endow a scholarship at Brandeis in honor of Matthew's parents. Their rationale was straightforward: Both Matthew and Joanna were raised in families that value education deeply, their daughter thrived at Brandeis, and they wanted to make a Brandeis education possible for a deserving student who lacks the resources to attend. It was also important to Ginsburg that the gift be made while his parents are still alive to celebrate this unexpected honor. 
"We want to help someone go to school who otherwise wouldn't be able to," said Ginsburg. "It was a confluence of the right time, the right school and the right place, and the entire family feels very good about it." As an endowed scholarship, their gift will support students from Brandeis' Myra Kraft Transitional Year Program. 
A Global Family With Close Ties 
The couple make their home in Hong Kong, where Fung was born, though they met in Boston, down the Pike from Ginsburg's native Sudbury. Ginsburg, a career investment banker in Asia Pacific, said the pair has reached a point in their lives when they want to give back even more than they have in the past. "My wife and I both come from families that place a huge emphasis on education and educational opportunity. We want to honor my parents, who grew up in traditional immigrant families." 
Now in their mid-80s, Ginsburg's parents, Dr. Harold and Janet Ginsburg, are the American-born children of Jewish immigrants from Eastern Europe. His father became an ob-gyn and his mother, like Ginsburg's wife Joanna, was a teacher before leaving the workforce to focus on her family. The gift was made by Ginsburg, his twin sister and two other sisters, who celebrated the gift with their parents on the Brandeis campus over the summer. 
Making the Brandeis Experience Possible for Others
Ginsburg and Fung also want to honor their family's "wonderful experiences" at Brandeis; their daughter, Anna Ginsburg '21, two nieces and a niece's husband are all alumni. Anna, who majored in environmental studies and fine arts, cares deeply about the world, said Ginsburg. Crediting the Brandeis faculty and her experience as a teaching assistant, Anna is eager to pursue a career in education. She is now in a teacher-training program at a nonprofit wilderness school for teens in Colorado. 
"This is our way of passing on to our children a very strong belief in the power of education and what it does for you as a human, and the importance of giving back to your community, making sure that others get the same opportunities that you did," said Ginsburg.
Interested in making an impact as a Brandeis parent and getting more involved? Learn about the Parents Leadership Council. 
About the Author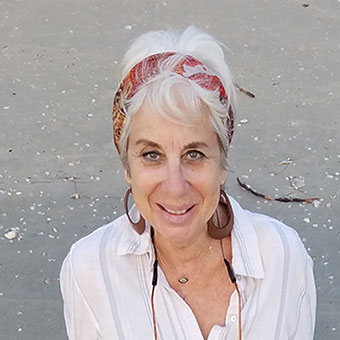 Former senior editor of Bostonia, Susan Seligson is an award-winning journalist who has written for The New York Times Magazine, The Atlantic, The Times of London, Redbook, Yankee, Salon, The Boston Globe, Radcliffe Magazine and many other publications. She is the author of several books including Going with the Grain (Simon & Schuster).