Brandeis Alumni, Family and Friends
Hannah Edber '09 Empowers Refugee Girls Through Education
At Georgia's Global Village Project, Edber oversees schooling for young girls whose families have fled persecution around the world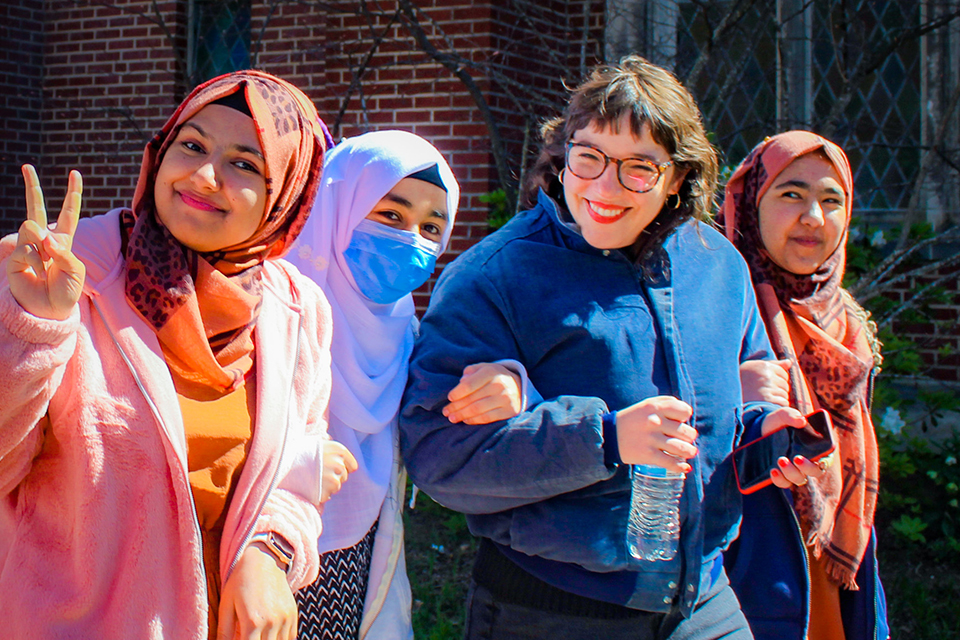 Photo Credit: Courtesy of Hannah Edber
Hannah Edber '09 has long worked in education, serving as a teacher in Northern California's public and charter school systems for more than a decade. Now, she's leading a different kind of learning institution, dedicated to educating girls from families seeking refuge from war and persecution.

As the director of education at the Global Village Project, a nonprofit school for refugee girls in Decatur, Georgia, she oversees the school's academics, its teachers, and fundraising objectives. In addition, she says the school's curriculum includes intensive English instruction, a mentorship program focused on transitioning to public high schools, and an emphasis on emotional learning.

The idea, she says, is to provide vulnerable students with the support they might not otherwise get matriculating right into an American public school classroom.

"Some of our students have never had any formal education at all. They arrive here and are expected to figure out how to survive and thrive in an already under-resourced classroom of 35 kids or more. That's not a recipe for success," she says. "We were founded because refugee girls were not being served in public schools."
Meeting a critical need 

Started in 2009, the Global Village Project currently serves 45 students. However small, the school's location is critical, she says, as there is a real need for the organization in her community.

"Atlanta proper, that population is highly concentrated with refugees," she says. "DeKalb County, which is the county that we're in, has five resettlement agencies."

Edber adds that about half of the school's current students come from Afghanistan, having fled the country with their families following the Taliban's 2021 government takeover. The makeup of the student body, she says, is also a result of the United States offering refugee status to Afghan families, but rarely to those seeking refuge from other countries, like in Central America. Thus, she notes that this work is deeply political.

"I think that's really something to think about – the way that offering refugee status and recognizing a person's humanity is attached to state sovereignty," she says.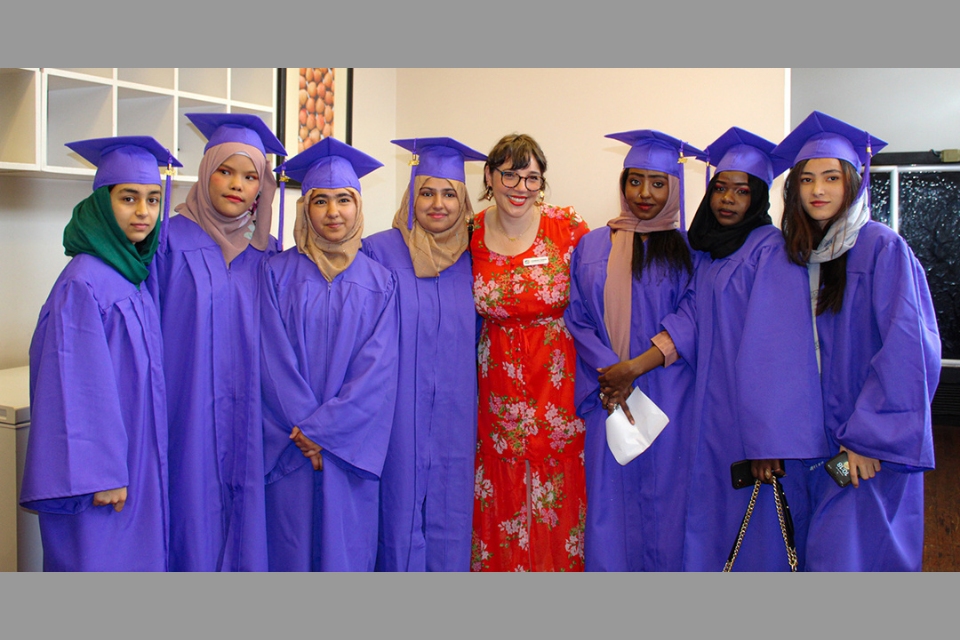 Photo Credit: Courtesy of Hannah Edber
Rewriting the refugee story 
For Edber, this work is also personal, as she says she can't help but see parallels to her own family history. Her grandparents were Holocaust survivors who came to the U.S. from Europe after World War II. Additionally, she recalls growing up at a time when violent acts of antisemitism were perpetrated in her own California community.

"Our family's refugee story is embedded not only in my sense of identity, family, and history but in my own work in pursuing educational justice," she says. "I went to a Jewish day school at a time where there was this real kind of flare of white nationalism in the Sacramento foothills that included some pretty terrifying acts of antisemitic violence, including three synagogues being firebombed."

That connection to her Jewish identity and belief in social justice was also part of what led her to Brandeis.
"My time at Brandeis reoriented my perspective on what education can do," she says. "It taught me what it means to be an educated person, which I see as someone who can evaluate power and structure critically." – Hannah Edber '09
Looking ahead, Edber is excited to grow the Global Village Project's reach and impact. To that end, the school, which currently operates out of a rented churchroom, recently acquired a new building, which will enable the nonprofit to double the number of students it can support.

"Because our space is so limited, we're trying to take only students with the highest need," Edber says. "But we are committed to creating opportunities in our classrooms and in our programming for our students.
– David Marino Jr., GSAS MA'19