Brandeis Alumni, Family and Friends
Jiahuan "Green" Xia '15 Began a Streetwear Empire From His Dorm Room
After starting out by selling sneakers out of his dorm room, Xia now oversees a growing international streetwear business. He still wants to accomplish a whole lot more.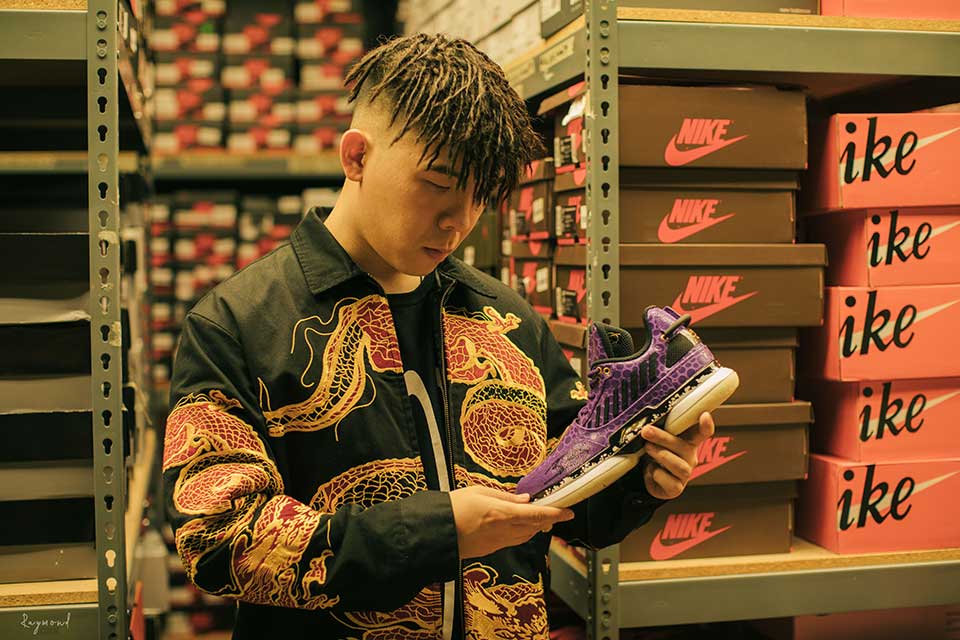 Photo Credit: Courtesy of Jiahuan "Green" Xia
Work boots will do on most construction sites, but Jiahuan "Green" Xia '15 wants to build a fashion empire. So when he broke ground 11 years ago selling streetwear and sneakers from his own collection out of his Brandeis residence hall, he did so in a pair of Air Jordan Black Cement 3s. 
Clearly, they were the right kicks for the job. Today, that one-man dorm-room business has become a full-fledged international operation, with Xia overseeing multiple streetwear, sneaker and apparel storefronts across the U.S. and in China worth tens of millions of dollars. 
After graduating with a degree in economics, he opened Sole Stage, a high-end streetwear outlet that now has physical storefronts in California, New York and his native China. In 2019, he founded Shine Marketplace, which he calls the "first Chinese hype-culture streetwear incubator in North America," aiming to put a spotlight on fashion, arts and culture created by Chinese and other Asian entrepreneurs and artists here in the U.S. And more recently, he founded Milly Rock Group, a fashion and art holding company to help emerging American brands launch and gain a foothold in China. 
Through it all, he's built quite the following for himself, too. He has thousands of followers on the Chinese social media app Douyin and more than 30,000 Instagram followers on his personal account (Sole Stage's business account boasts nearly 200,000 followers). And that social status is no coincidence. In fact, his business was born out of his social media savvy (more on that later). 
Xia recently chatted with the Alumni Association about his career, his experience at Brandeis, his vision for creating that fashion empire and so much more. The conversation has been edited for length and clarity.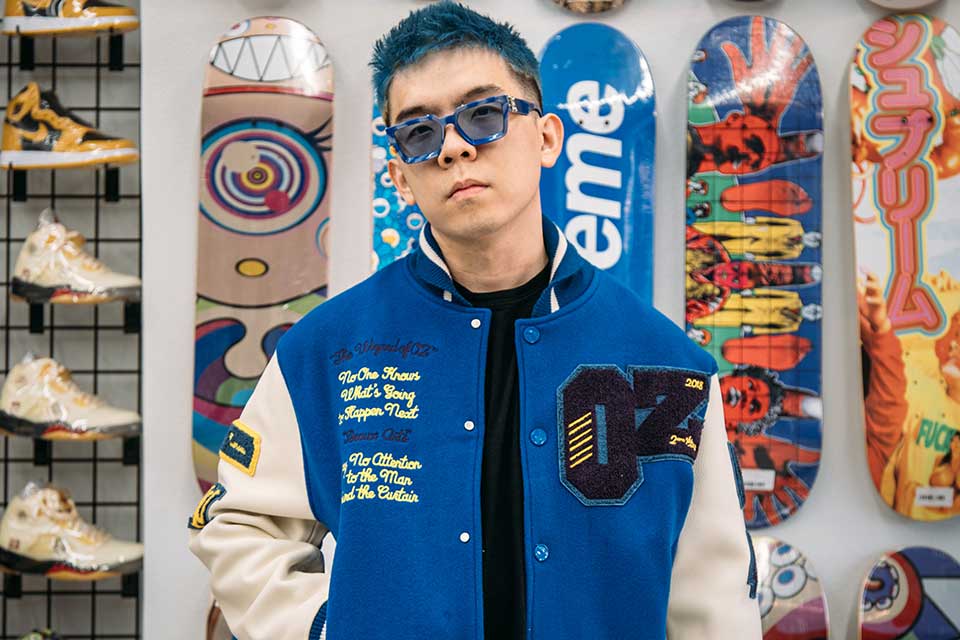 Photo Credit: Courtesy of Jiahuan "Green" Xia
How did you get immersed in streetwear and sneaker culture?
One of the first friends I made at Brandeis was this kid from Atlanta. He was a very cool guy, loved sneakers like I did. He took me to a store in Cambridge and there was this really long line. I asked what it was for and he said a pair of Nikes: the Jordan Black Cement 3s. I looked them up on my phone and thought, "I want these." They were really cool, but we had to camp out at the store if we wanted to buy them. That was my first camping trip in the United States, outside in Cambridge with a bunch of strangers. From that experience, I knew this was a thing. It wasn't just me. Other people were really inspired by this style. 
How did that experience blossom into a business idea?
I already knew this kind of fashion was booming in China and from that experience, I knew it was also really popular in the United States. But the majority of American social media platforms are blocked in China, so there's a bit of a cultural blockade. So I saw an opportunity. I started showcasing my own sneakers and streetwear that I'd picked up in the U.S. on WeChat, reaching a Chinese audience from the United States, and I basically started reselling sneakers to Chinese customers. I became a bridge between the United States and China. I also had a lot of friends at Brandeis who were always asking me about my shoes, because they'd see me wearing the freshest sneakers. So I started selling to my classmates, too. That's how I started my business at Brandeis. I paid my tuition that way, paid my rent, all that stuff. 
That dorm-room business has since exploded. Walk us through your career to date. 
After I graduated, I met my partner, the co-founder of Sole Stage. Our dream was to open a sneaker store in the United States, and he suggested we locate it in L.A. We opened our first store in the West Hollywood area next to [streetwear brand] Supreme. In 2017, when we opened up, it was just crazy right away. Then in 2018, Supreme became the hottest streetwear brand in the industry. We were right next door, so we had an advantage getting their products on our shelves and we became even more popular. In 2019, I opened my second store in New York City, and then two more in California.
Then Covid blew up. For a while, everything was shut down, but slowly, different countries were opening and closing depending on their own handling of the pandemic. So there was a time when the U.S. was shut down but China was reopening. As that was happening, I thought, now's the time to establish my business in China. I opened my first store in Beijing and my second in Shanghai. Last year, I was able to raise a few million dollars and open a few more stores in China. So right now, Sole Stage has 10 stores worldwide, three in the U.S., seven in China. 
Aside from your passion for streetwear, what inspires you to do this work?
I see a lot of problems as opportunities. You can see that all throughout my career. I knew how to take advantage of that social media barricade between the U.S. and China, to share and promote culture that I knew was really popular in both places. Same thing with Covid. It's obviously a terrible disaster, but I also was able to see how different countries were treating the pandemic at different times and react to that as a businessperson. 
What was the most valuable thing you learned at Brandeis that has helped in your career?
I learned business, economics and marketing strategy. I studied Lululemon and how they started out making yoga pants and became a worldwide brand. I also took accounting classes and finance classes, and learned how to manage my own books. All these foundational classes helped me a lot because I was a one-man team, so I had to manage every aspect of my business on my own. All this, I learned from my time at Brandeis.
What are your goals for the future of your business and career?
I'm trying to build a fashion empire. That's how I see it. I believe Sole Stage and Milly Rock Group can be the next [luxury fashion brand] Farfetch. The difference is Farfetch specializes in more European, luxury, traditional fashion. Sole Stage has its roots in the U.S. and China. And I think our roots being in these two powerhouse countries that don't always see eye-to-eye with each other, and our mission of promoting Chinese culture in the U.S. and American culture in China, that makes us really unique. I feel like we can have a real social impact in that regard. 
What role do you envision your company having from a social impact perspective?
A lot of people in the U.S. have biases towards China and the Chinese people have their own biases towards the United States. But if I tell someone in either place, "Hey, there's this artist or this brand that's really cool," they'll still like it. They don't see things like that as American or Chinese. They see it as something that has creative value. Streetwear, fashion, creativity in general, is a universal language. That's where I see my company having a social impact, connecting people.
About the author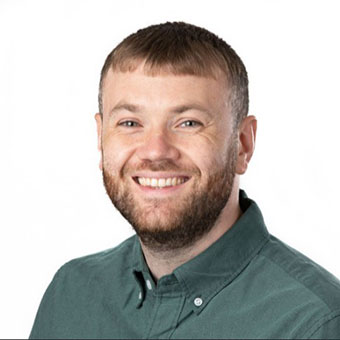 Dave Eisenberg is the integrated marketing and content strategy manager with Brandeis University's Institutional Advancement team. Prior to joining Brandeis, he worked as a content specialist at Perkins School for the Blind, and before that, as a journalist. Outside of work, he enjoys playing guitar and is an avid runner.