Brandeis Alumni, Family and Friends
Sweet Taste of Innovation: Michael Shoretz '09 Offers Guilt-Free Treats
Driven by personal experiences, Michael Shoretz '09 is innovating to create great-tasting treats that also happen to be healthy.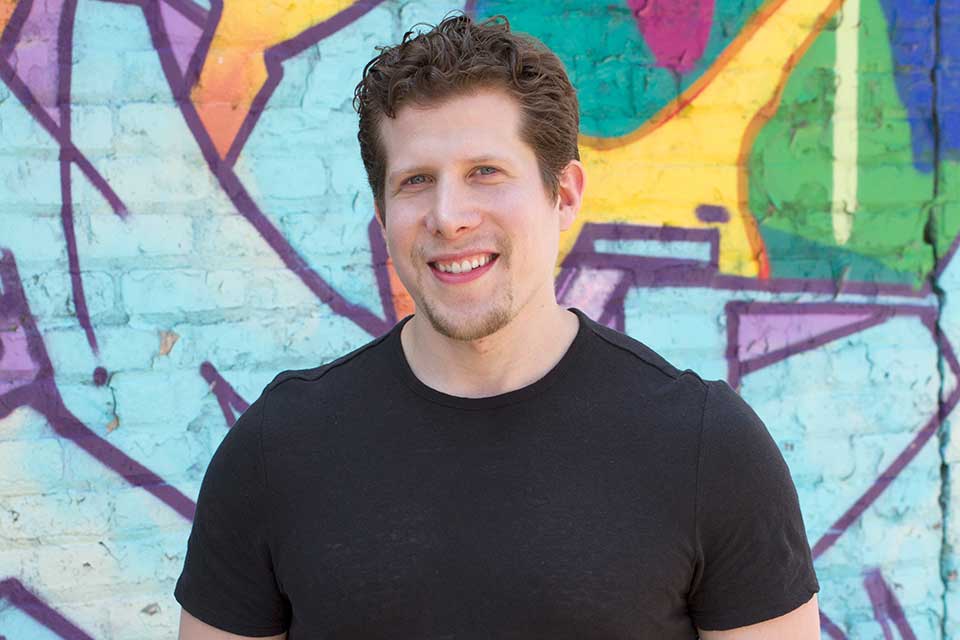 Michael Shoretz '09 had never thought much about wellness until he was a high school senior. That's when his father was diagnosed with Type 2 diabetes. 
"Until that point, I didn't really look at the ingredients. I was more interested in what flavor chips I was buying," he said. "It was a bit of a wake-up call." 
Fascinated with learning how to help people live healthier lives, Shoretz studied health policy at Brandeis. After graduation, he took a job as a personal trainer at a Manhattan gym, where many clients were eager to work off the pint of ice cream that they'd devoured the night before. That got him thinking about why there weren't more options that were better for you. 
Armed with a Cuisinart and a load of internet research, Shoretz started to experiment in his parents' kitchen with ice cream recipes that were high in protein but low in calories, fat and sugar, instead using natural sweeteners like monk fruit. 
Meeting a Need in the Marketplace
After much trial and error, and with help from family members and industry experts, Shoretz launched Enlightened Ice Cream in 2012. His tasty treats were soon picked up by health-conscious outlets like Whole Foods Market and FreshDirect. 
As CEO of Beyond Better Foods, Shoretz has expanded his low-sugar, protein-packed offerings to include Enlightened fruit bars, cheesecakes and cookie-dough bites, Cloud10 marshmallow rice bars, and a roasted bean snack called Bada Bean Bada Boom that's earned fans like singer Carrie Underwood. 
"What excites me is the continued innovation. It's what gets me out of bed in the morning." — Michael Shoretz '09
His products now are sold in more than 15,000 locations, including Target and Walmart. "We want to be known for making great tasting food that just happens to be really healthy," he said. 
Finding Ways to Give Back
In 2020, Shoretz faced unprecedented challenges because of COVID-19. Early in the year, manufacturing slowed while safety measures were put in place to protect employees at their headquarters in the Bronx, New York, as well as at factories in the Northeast and Midwest, and some customers canceled orders. 
Yet as the pandemic wore on, demand ramped up. "More people were staying at home and looking to food for comfort," he said. The company ended up bringing in $115 million in retail sales, a significant bump over the prior year. 
Realizing he was fortunate when so many other businesses were struggling, Shoretz launched a campaign in summer 2020 that encouraged customers to visit mom-and-pop ice cream shops nationwide, and he donated to an initiative to help independent restaurants stay afloat. 
Over the years, Shoretz has employed a number of Brandeisians as staffers and interns. Most recently, classmate Jonathan Freed '09, IBS MA'10, joined Beyond Better Foods this month as the vice president of finance.
Shoretz credits an entrepreneurship course that he took in his senior year with Professor Charles Reed as pivotal. 
"That was likely what lit the spark to start my own business, even though I probably didn't realize it at the time," he said.
Find Enlightened products at a store near you.
— Heather Salerno
Learn how Brandeis is supporting the next generation of entrepreneurs and innovators.