Brandeis Alumni, Family and Friends
For Alana Hodson '19, the Calling to a Career in Research Was Personal
Alana Hodson '19 changed course after a research opportunity with a personal connection set her on a new trajectory.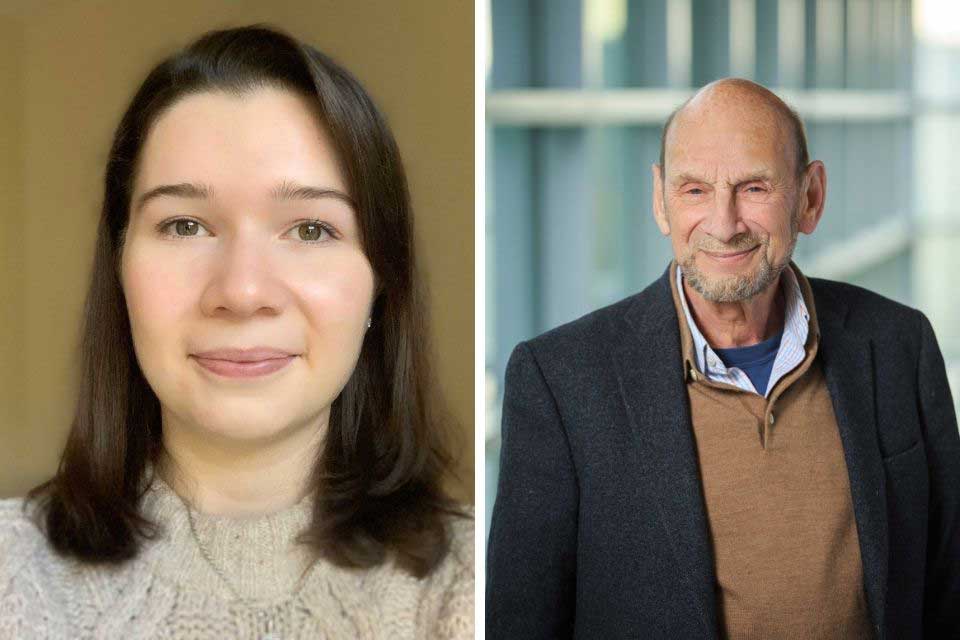 Alana Hodson '19  was born with severe hearing loss, relying on hearing aids and lip-reading to communicate effectively. She attended a tiny high school in rural New Hampshire from which few students go went on to college.
These challenges did not stop her from gaining admission to Brandeis, though. And in her sophomore year, Hodson landed a position as an undergraduate research assistant in the Memory and Cognition Laboratory directed by Arthur Wingfield, professor emeritus of psychology and neuroscience. 
The Wingfield Lab's research focus included age-related hearing loss and speech comprehension. Hodson recalls being fascinated. 
A New, But Not Unfamiliar, Calling
"Strangely enough, I hadn't considered that there was a whole population of people dealing with hearing loss besides myself," she says. "When I came to Brandeis, I wanted to go into medicine to help people. Seeing that this was an active area of research made me think maybe I could help people this way instead." 
Now a first-year Ph.D. student in cognitive neuroscience at Carnegie Mellon University after having graduated from Brandeis, where she majored in neuroscience, biology and East Asian studies, Hodson credits Wingfield with changing her professional trajectory. 
Channeling Curiosity into Research
When she started in Wingfield's lab, Hodson had never even read an article in a scientific journal before. Yet she quickly impressed Wingfield, who soon allowed her to help design experiments and test subjects. 
"What was special about Alana is that she's curious about everything," Wingfield says. "If there was something she didn't know, she had to find out about it." 
Wingfield served as her advisor on her senior thesis, which led to her graduating with highest honors in neuroscience. Her thesis research formed the basis of a paper on the different strategies older and younger adults use to process complex sentences. The paper has been accepted for publication in the journal Frontiers in Psychology: Language Sciences. 
The Impact of Mentorship 
Before entering graduate school, Hodson worked for an additional year in the Wingfield Lab, launching a new research project investigating speech comprehension in those with cochlear implants. 
As a first-generation college student, Hodson says Wingfield's support was key to helping her believe she could succeed in a career as a scientific researcher in the area of hearing loss. She hopes to become a university professor and run her own laboratory one day.
"I don't know that I would be where I am if I didn't have that mentorship," she said. 
– Heather Salerno